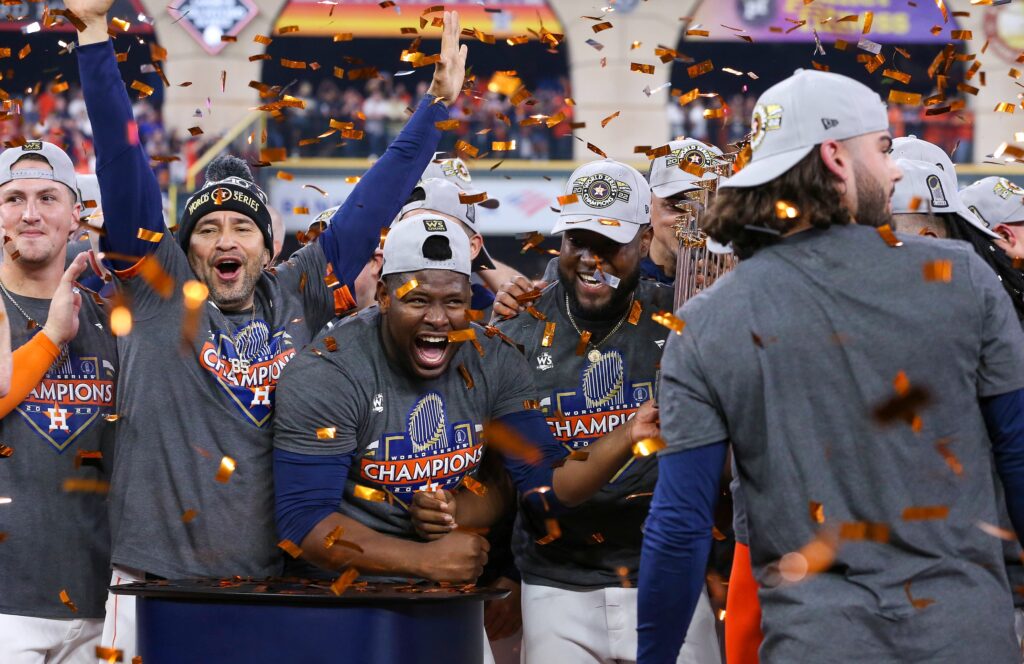 As seen originally on The Rochester Press Box
Do any of us still hate the Chicago White Sox? The cheatingest of all-time team threw the 1919 World Series. When exactly did we stop holding that against the franchise? Did it cease to be an issue only after there was no one left alive who witnessed it?
I intended that to be my base case in a defense of the Houston Astros. And wasn't it about time for sports fans to live and let live, and let go of the 2017 'banging on the trash can' cheating scandal, that is somehow already six years old? Because we did after all, eventually forgive the White Sox.
But I was wrong.
We call ourselves a society of second chances. And there are instances of Americans getting up off the floor and re-inventing themselves. But it comes at a cost. Because while we might forgive, we don't forget. Michael Vick will always be just a dog fighter. Barry Bonds will always be just a steroid champion. Rob Gronkowski will always be the guy who cheap-shotted Tre White on the sideline. Cole Beasley is an anti-vaxxer. Kyrie Irving is crazy. Tom Brady is a football inflater. The list is endless. Nothing else matters. The Houston Astros are trash can bashers. End of discussion.
Because it makes us feel better, we measure ourselves against the worst moments in others. Especially the rich and famous. It's not our most admirable trait. Because unless your name is Don Alhart, nobody is perfect.