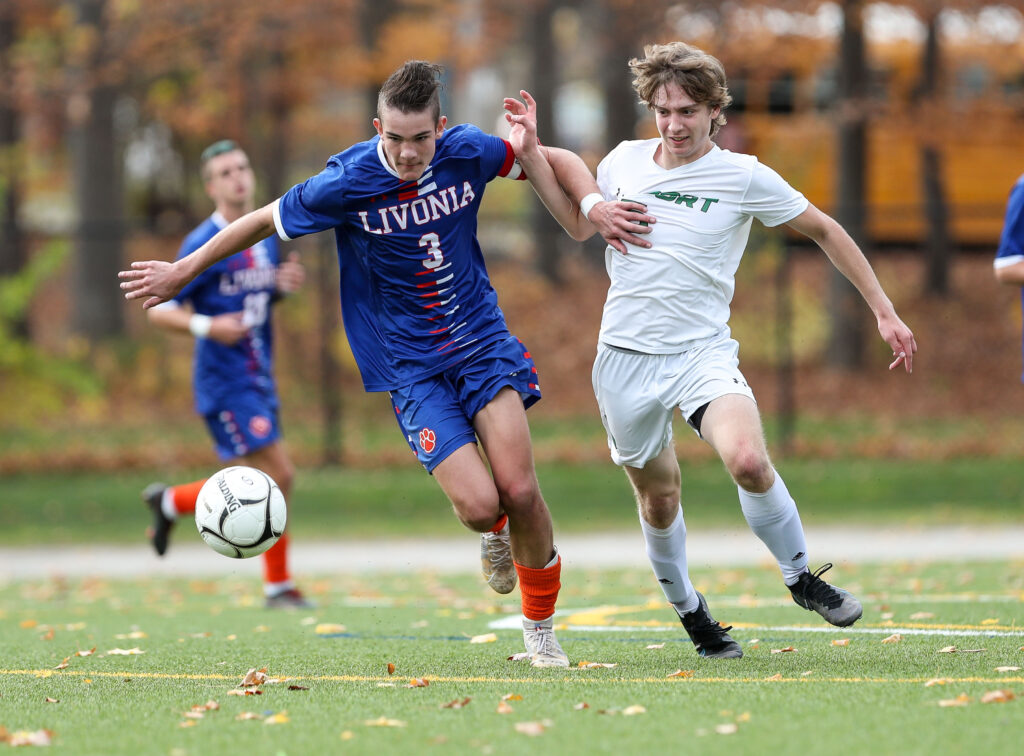 BY JONATHAN SKUZA
SPENCERPORT, N.Y.– A second-half push by the Livonia Boys' Soccer team came up short as the Bulldogs fell to Lewiston-Porter (VI) 2-0 in the New York State Class B Far West Regional action, Saturday afternoon from Spencerport High School.
The Bulldogs fought hard all game long despite the windy conditions.
"Well, it's been a great season," head coach Ray Maxwell said. "I was just telling them that. A few weeks ago, we had tied a game and kind of given up the lead when we went down to Wayland. I'm sure nobody thought that night that we'd be in the state quarterfinals a few weeks later."
Livonia fell behind late in the first half when Eli Veltri scored for the Lancers, but the Bulldogs pressured Lewiston-Porter at the start of the second half.
"We made a couple of poor decisions," Maxwell said. "The difference I think was them getting the first-half goal, I thought that was the difference because it was a fairly even first half. They're a great team, but they got the goal with the wind. I thought if we could keep them scoreless going into the second half when we'd have the wind I thought we'd be in pretty good shape."
Livonia saw their hole get deeper after Veltri added his second goal in the 56th minute off a free kick.
The Bulldogs created chances to try to get them back in the game by getting corner kicks and drawing fouls to get free kicks.
"We wanted to just get the ball down to their final third and see what we can do and bang away," Maxwell said. "We really didn't get many scoring opportunities, but we did kind of start to dominate a little bit. When we got corner kicks and free kicks, we wasted them. That was disappointing. We wasted several corner kicks there and then we had free kicks in the middle of the field. We didn't take advantage of the wind as much in the second half as we probably should have."
Livonia (18-2-1) had won their last seven matches. Maxwell's squad had not allowed a goal in the last four contests and had never been shut out all season long.
"We didn't have any good luck today, that's for sure," Maxwell stated. "We had some bizarre occurrences that hurt, but we're very proud we have to keep things in perspective. It was a great season.