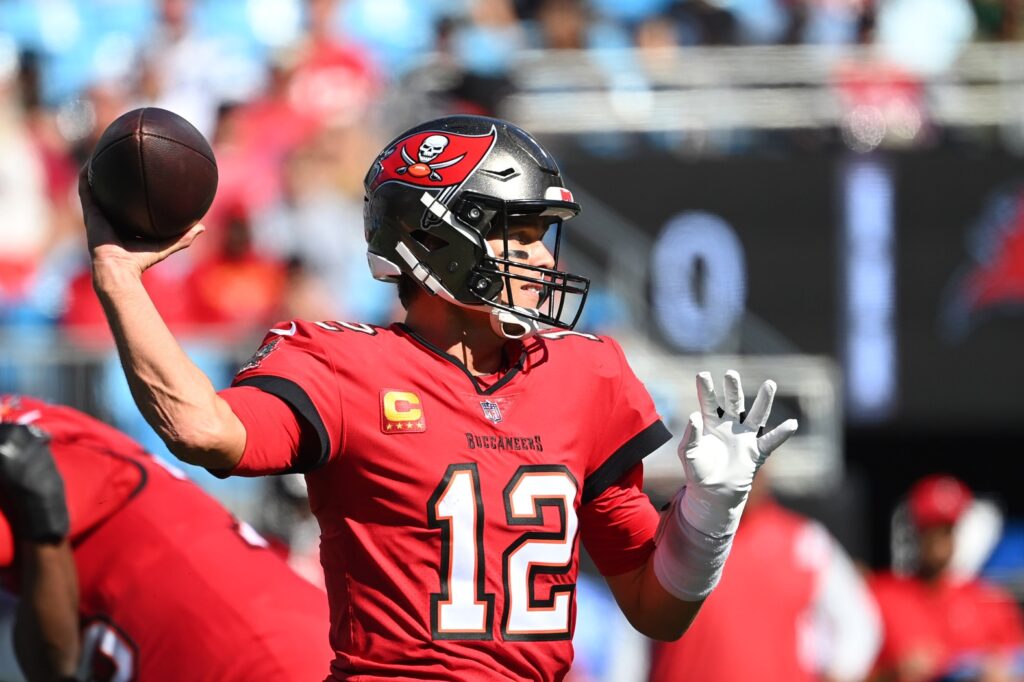 As originally on The Rochester Press Box
Have you ever been truly great at something? Something so obvious that everybody recognized it? For me it was parallel parking. Admittedly a diminishing asset but I am great at it. And that's about as close as I come to being Tom Brady.
Still, these are not the greatest of days for the Golden Boy. The Tampa Bay quarterback is 45 years old and he can't let go of football. And he can't let go because he is still great at it. He is so dedicated to the craft that he put his marriage on the line while trying to hold on for one more year. One more shot to add to his collection of brass rings.
It isn't for us to try to decide if that's the right or wrong thing to do. The issues are too big and too personal for us to weigh in. But they are taking a toll. Brady finally looks close to his actual age. His performance has suffered. He missed wide swaths of time with the team. And on Saturday chose attending New England Patriots owner Robert Kraft's wedding over a walk-through prior to the Buccaneers loss to Pittsburgh. While he is still third in the NFL in passing yards, Brady is no longer dealing from a position of invincibility. Which is why berating his offensive line in front of the television cameras was a poor choice. What was once perceived as intensity, looks a little more desperate.
So, while we shouldn't weigh in on Tom Brady's personal problems, it is fair to evaluate the impact.  And for once, it's not a great look.