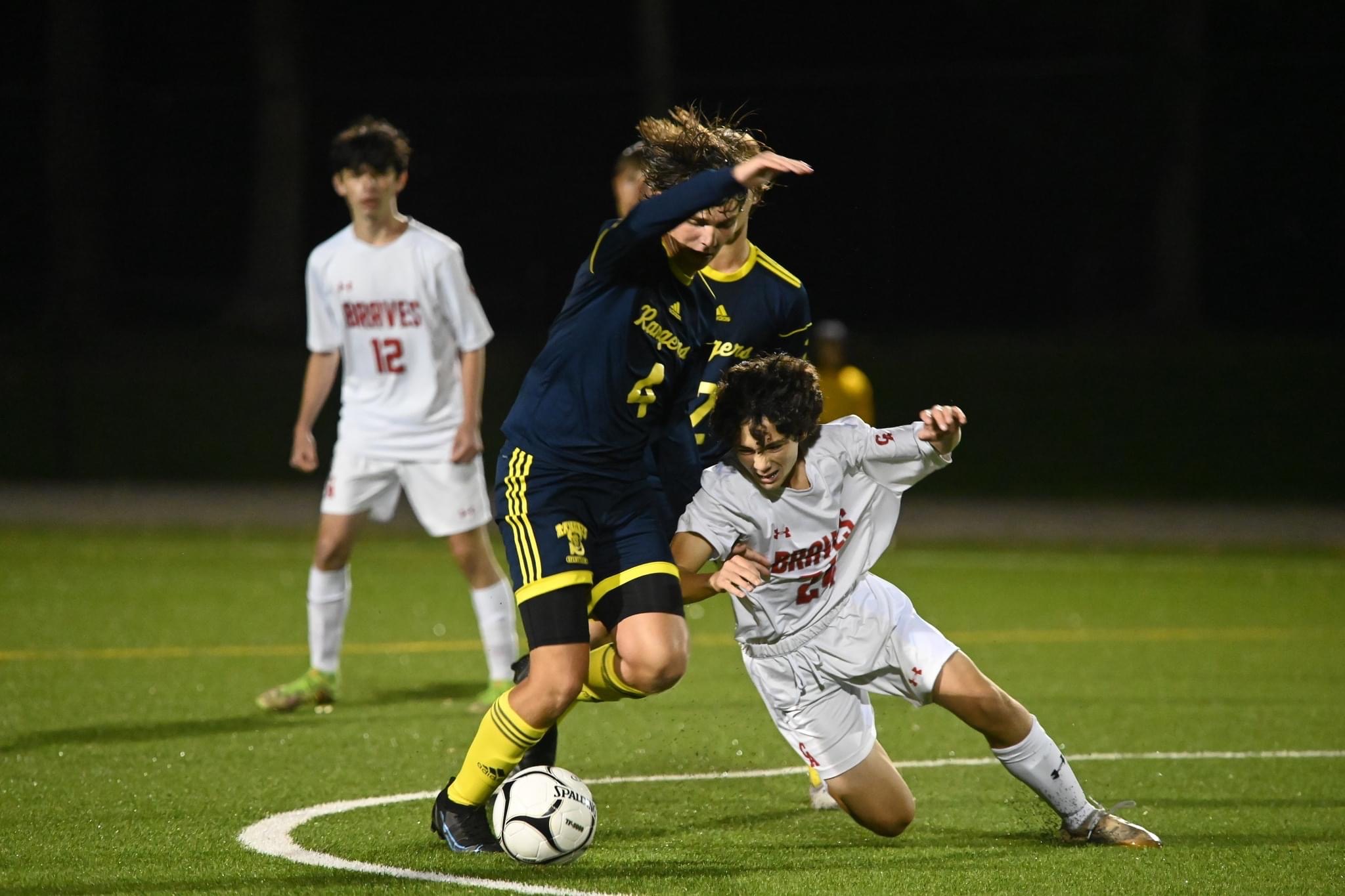 HONEOYE FALLS-LIMA (0-2-2) 1
EASTRIDGE (3-2-1) 1
Eastridge's Ahmed Musa scored an unassisted marker in the team's first tie, following back-to-back wins. Zion Brown made eight saves. For HF-L, Madut Mathuc netted a first-half strike with an assist from Braden Bellizzi.
RUSH-HENRIETTA (0-4-1) 0
FAIRPORT (5-0-0) 4
Myles Palmer recorded a natural hat-trick to carry Fairport. The senior scored all three of his goals less than 19 minutes apart in the first half, starting in the 18th minute. The attacker now has 10 goals and three assists through five matches. Paul Murgoci assisted on two of Palmer's tallies and scored unassisted in the 73rd minute. Nate Russo made two saves in net, and Braeden Paoni added a helper. Fairport has now outscored its opponents 19-4, with two shutouts.
BATAVIA (2-2-0) 0
GREECE ODYSSEY (3-1-2) 1
Justice Noble scored with an assist from Alex Cardinal in the 77th minute to break a two-game skid for Greece Odyssey.
WEBSTER THOMAS (3-1-0) 2
WEBSTER SCHROEDER (2-3-0) 0
Boston DeWitte and Cory Jarvis scored in a five-minute stretch in the second half to lead Webster Thomas to its third consecutive win. Caleb Jones assisted on DeWitte's tally in the 50th minute of play.
GREECE ARCADIA (4-0-0) 1
IRONDEQUOIT (3-2-0) 0
Ethan Cesario scored with an assist from KeeBu Soy to lead Arcadia to its third straight shutout victory. Kasey Conrow made four saves to secure the clean sheet. The undefeated squad has now outscored its opponents 10-1.
BROCKPORT (1-4-0) 0
PITTSFORD SUTHERLAND (4-1-0) 4
Maksud Gedemenli provided all the offense needed, as he opened the scoring in the 10th minute to lead Pittsford Sutherland to its third straight shutout victory. Thomas Kwon assisted on Gedemenli's tally in the 47th minute. Santiago Castillo and Andre Gilbertson each had a tally, both Devon Rashid and Will Hanford had a helper. The team remains perfect in league play.
PENFIELD (3-1-0) 1
HILTON (3-1-1) 3
Penfield cut the deficit to one before Johnny Bianchi sealed the game in the 65th minute. After finding the back of the net on five occasions in Hilton first two matches, the junior attacker, who was injured much of last season, had been held scoreless in the two outings leading into Tuesday's contest.
READ MORE
. 
CHURCHVILLE-CHILI (3-2-0) 2
GATES CHILI (0-3-1) 1
Jaden Sanza scored off an assist from Jacob Oliver in the second half to preserve a one-goal win for Churchville-Chili. Aidan Ozkaynak started the scoring in the first half, with a helper going to Colin Guilfoyle.
GREECE ATHENA (3-2-0) 2
PITTSFORD MENDON (0-5-0)
1 Nick Meyers scored his first two goals of the season to lead Greece Athena to its second consecutive win. The senior midfielder's tallies came in the 26th and 62nd minutes of play. Tyler Blanchard and James Borrelli assisted on the goals.
CANANDAIGUA (0-3-1) 0
SPENCERPORT (3-2-0) 3
Justice Hinman led a wave of three second-half goals to catapult Spencerport to its second shutout win of the season. Manuel Telles Cortes scored unassisted in the 63rd minute, and Kyle Milburn added a tally six minutes later. Zach Tortora and Joey Weaver each had an assist. Jack Distaffen made two saves to record the shutout.
VICTOR (1-2-1) 1
BRIGHTON (1-3-1) 1
Adam Mevs netted Daniel Barraclough-Tan's assist in the 60th minute to salvage a tie for Brighton. For Victor, Trevor Jacobs broke the scoreless-tie in the 18th minute of play off an assist by Paxton Marshall. Owen Bigger made five saves to preserve a tie.
EAST/LAFYM/SWN/NE N DOUGLASS (0-3-0) 0
MCQUAID JESUIT (2-0-1) 9
Andrew O'Neil recorded a hat trick to lead McQuaid to its second consecutive shutout win. The senior wasted no time by netting a helper by Jacob Sevene in the first minute of play, and then capitalized on assists from Colin Shanahan for his second and third markers. Casey Montesano scored in the 38th minute to end the first half with a 4-nil advantage. The striker scored once more in the second half off the last of Marco Pilato's three assists. Kevin Miller, Noah Gottko, Oliver Agguire and Chris Devlin each had a goal. Brennan Quatela and Luciano Pagano each had a helper.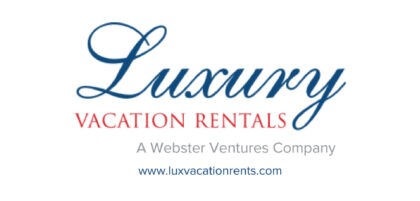 BISHOP KEARNEY/CHESTERTON (3-0-0) 5
GREECE OLYMPIA (2-4-0) 0
CALEDONIA-MUMFORD (3-1-0) 1
DANSVILLE (3-2-0) 0
Kaden Vanelli scored the lone goal in the second half on the way to a bounce-back win for Cal-Mum. Matthew Skidmore had the assist. Cal-Mum lost to Avon in its most recent outing.
KESHEQUA (4-1-0) 5
PERRY (0-4-0) 1
Ian Hinrich netted two goals and Nathan Thayer added three helpers to lead Keshequa to its second consecutive win. Hinrich opened the scoring in the 15th minute and had an unassisted marker in the 58th minute to follow up his hat-trick in his last outing. Aiden Howe closed the scoring in the 68th minute, and assisted on Seth Ebersole's first-half tally. Grey Miller made five saves, and Owen Pike added a first-half marker in the win.
LETCHWORTH/WARSAW (1-4-0) 0
PAVILION/YORK (4-1-0) 5
LIVONIA (4-0-0) 5
HAVERLING (0-4-0) 0
Jackson McEnerney had two goals and an assist in a four-goal second half to keep Livonia undefeated. The senior scored back-to-back goals in the 47th and 52nd minutes, and assisted on Luke Fasso's marker that concluded the scoring. Evan Frazo added the other second-half goal, and Connor Feehan added a first-half tally. Colin Ullock, James Spezzano and Aidan O'Keefe had an assist apiece.
HORNELL (4-1-0) 3
WAYLAND-COHOCTON (2-3-0) 0
Jack Emo began the scoring with the decisive marker in the first half to lead Hornell to its third straight win, and second consecutive shutout victory. Shawn Rose assisted on the first two tallies. Mason Terwilliger and Eric Ross both added a second-half marker. Liam Khork had a helper.
ARKPORT-CANASERAGA (3-2-0) 2
CANISTEO-GREENWOOD (0-4-0) 0
Nick Stewart and Ethan Reynolds recorded tallies in the first-half to lead Arport-Canaseraga to its second shutout victory of the year over Canisteo-Greenwood. Bryson Jones and Logan Howe assisted on the goals. Alex Preston made four saves to secure the shutout. FRIENDSHIP/SCIO (0-3-0) CUBA-RUSHFORD (3-2-0) BOLIVAR-RICHBURG (5-0-0) WELLSVILLE (2-3-0)
ALFRED-ALMOND (1-4-0) 2
MOUNT MORRIS (3-1-0) 6
Jack Lonsberry had a goal and assist in a four-goal first half to lead  Morris to a decisive victory over Alfred-Almond. Lonsberry opened the scoring in the 14th minute off an assist by Mason Santini, and assisted on Navier Ford's strike in the 29th minute. The senior added two helpers in the second-half on goals by Chase Young and Ben Bacon. Payton Bownds followed Ford's marker with one of his own in the 32nd minute, and then assisted on the attacker's second marker. Aidan Stanley made three saves in the win.