AMAZINS (1-1) 5
SAWX (1-1) 3
Jacob Sova's two-run triple led a four-run top of the sixth, and the Amazins rallied for their first win of the season. Sova lined a 2-2 pitch to centerfield to plate Henry Hawkins and Landon Brown to make it 5-2. The Greece Athena junior started the scoring for his team with an RBI-groundout in the fourth. Sova ended his night by striking out the side in the seventh and giving up a hit in his only inning of work. Hawkins grounded into a fielder's choice one out into the fourth to score Paul Stevens.
Jacob Sova gets the Amazins on the board with an RBI groundout. Henry Hawkinson scores on the play. pic.twitter.com/iebRA5SVCy

— Paul Gotham (@PickinSplinters) August 12, 2022
Svante Perez scored on a wild pitch in the same at-bat after reaching on an error to leadoff the frame. Garrett McNeil struck out seven batters and allowed two hits and two runs through three innings of relief for the win. Benjamin Dulmage, Brown and Hawkins had two hits apiece. McNeil added a single in the second.

For the Sawx, Dylan Dumont started on the mound and struck out eight batters through four-plus innings of five-hit ball. The righty issued zero walks over 4.1 innings and struck out his final two batters faced before Max Caron fanned two of the final three batters to close out the fifth.
Garrett McNeil gets the pop up. Jacob Murray takes it from there going into foul territory to grab the out and firing a strike across the diamond for an inning-ending double play. pic.twitter.com/ITe3XMPeGZ

— Paul Gotham (@PickinSplinters) August 12, 2022
The reliever struck out four batters and gave up two hits, two walks and no earned runs over 1.2 innings.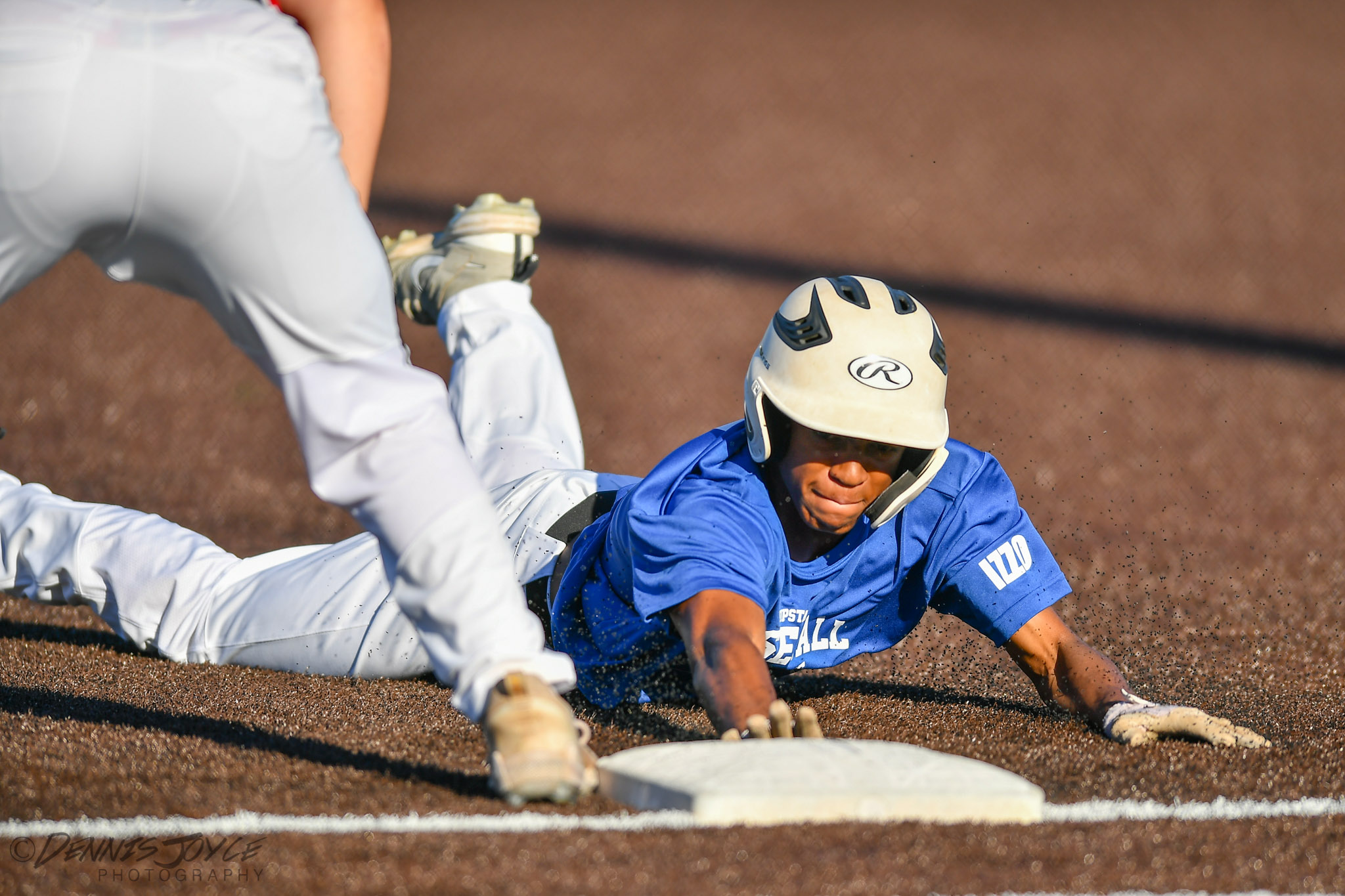 Joseph Guisto walked in the first and stole his way to third before scoring on Ethan Light's sacrifice fly to right field. Light singled in the fourth and came home after Hudson Lazenby reached on an error. Ryan Ciccone had a walk and scored with two outs in the bottom of the sixth when Caron reached on a dropped third strike. Anthony Getty, Matthew Huber and Dumont all had a hit.