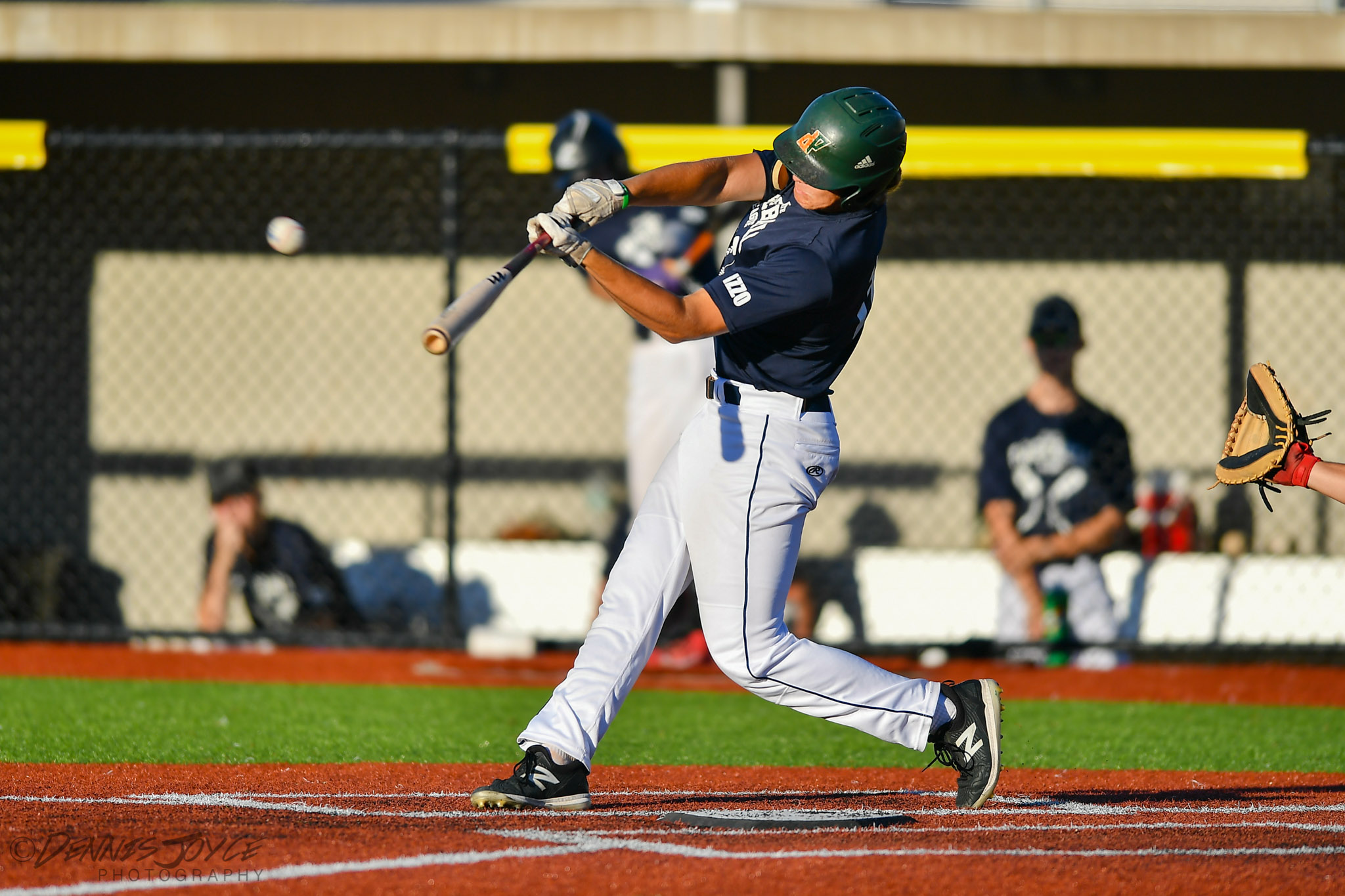 GINTS (0-2) 5
BOMBERS (2-0) 6
Cooper Bates connected on a walk-off single in the bottom of the seventh and gave the Bombers their second win of the season in Upstate Baseball League action from Eastridge High School on Thursday. Bates lined a 1-0 pitch to center field to plate Colin MacLean, who walked and advanced to third on an error to begin the frame. The Bombers entered the bottom of the sixth down 5-3 and proceeded to score two in the frame. Jack Salerno followed up a leadoff single off the bat of Derrick Allen with an RBI single to right. Steven Kraus doubled one out later and Alexander Frisone grounded into a fielder's choice to score Salerno. Kraus went 3-for-3 with an RBI and a run. The Hilton junior started on the mound and struck out three and allowed a run through three innings of four-hit ball to earn the win.
The dual threat added an RBI-double and scored in a three-run first. Christian Morrison singled to plate Allen, and Frisone reached on an error that brought Kraus around. Jace Crawford relieved through the final two innings and retired five straight in the top of the sixth and into the seventh. The right-hander struck out four batters including the side in the seventh. Allen went 2-for-3 and scored twice. For the Gints, Alex Dungey went 2-for-3 with an RBI from the cleanup spot, connecting for a base hit in the sixth to plate Nathan Hill. Conor Forkey doubled in the fifth to bring home Paul Graziano to tie the game at 3-3. Hill drew a walk in the fourth, advanced to second on a wild pitch, stole third and scored on Nikolas Davilla's RBI-groundout. Ryan Merlo, Forkey and Broderick Hatfield had two hits apiece. Ian Schmeer added a base hit in the fifth.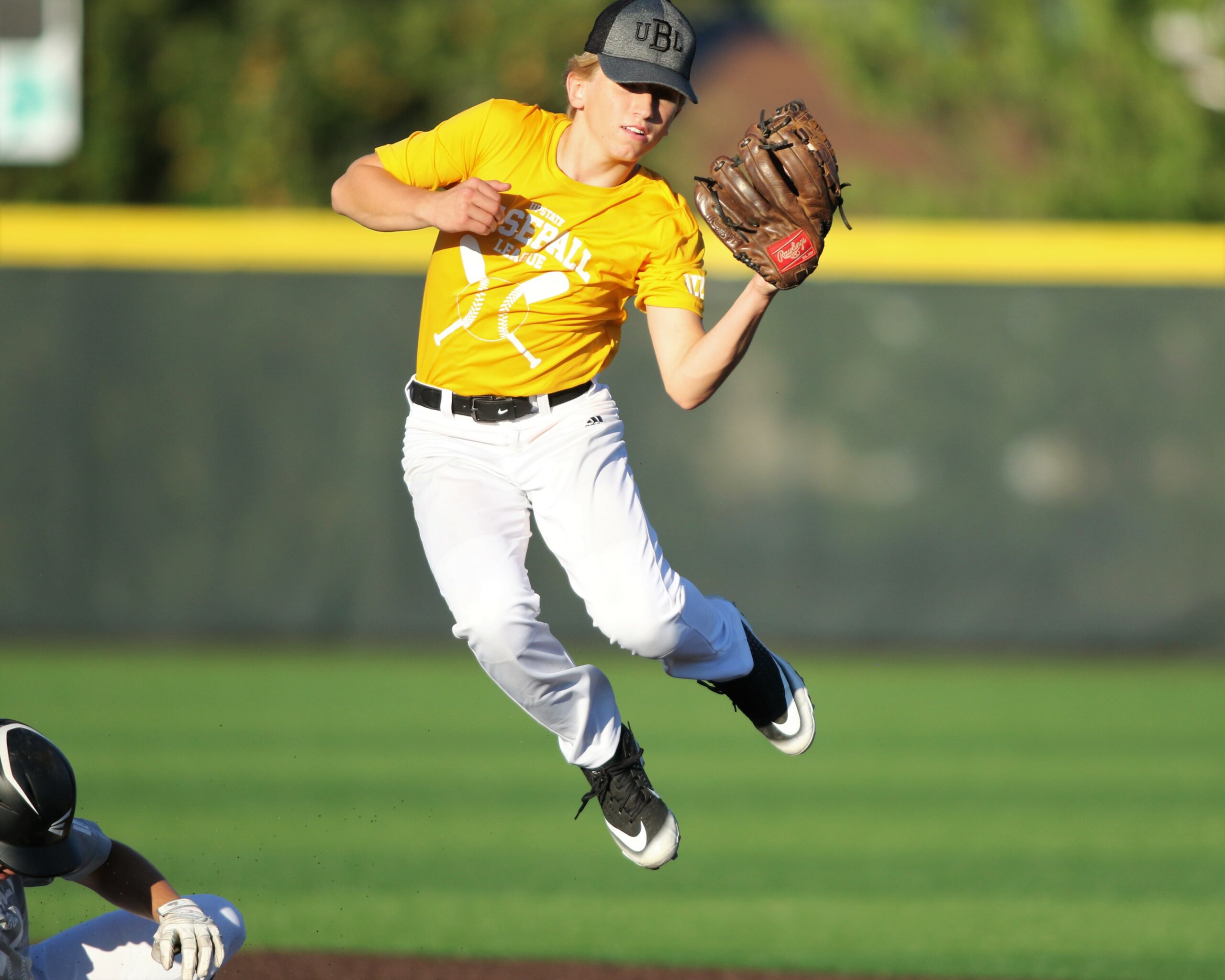 PALE HOSE (1-1) 13
BUCS (1-1) 3
Antonio Jorge, Shane Talbot and Carson Clar combined for 17 strikeouts and Pale Hose had 10 hits to guide the team to their first win of the season in Upstate Baseball League action from Greece Olympia High School on Thursday. Jorge earned the win and recorded all nine outs via strikeout through three innings. The righty struck out the side in order in the second and allowed three hits and zero walks. Talbot struck out five batters through the next three innings of two-hit ball. He allowed a run and retired seven of the first nine batters faced. Clar allowed a hit and a run with three strikeouts in the seventh. Pale Hose took advantage of three errors in a five-run top of the third, two of which resulted in runs.
Zachary Richards gets the start for the Bucs. First-pitch hacking, Preston Foryt is aboard with a triple. pic.twitter.com/HuT42YsiG4

— Paul Gotham (@PickinSplinters) August 11, 2022
Jorge, and Gavin DeBlase were credited with RBI. Wyatt Gray singled earlier in the frame to bring home Preston Foryt. Clar reached on a fielder's choice which resulted in Drew Gropp scoring to make it 3-0. Patrick Altpeter went 1-for-2 with two RBI and two runs with an RBI-triple in the fifth to plate Gray, and scored on Jorge's RBI-groundout the next at-bat. Alex Sassaman hit an RBI-triple in sixth and then scored on Gray's single to conclude the team's scoring. Gray finished with two RBI. Isiah Stephens, Gropp, James Poligone and Talbot had a hit apiece.
Nice hit from my @BaseballAq teammate off of me. I've got to give him credit for this one but I'll get him next time.😉 https://t.co/tYW9P8qrUN

— Gerald (Jake) Wiepert III (@JakeWiep3) August 12, 2022
For the Bucs, Valencio Almborg-Perez finished 3-for-3 with a run scored. The left fielder tripled to start the bottom of the third before scoring on Max Caron's RBI-single three batters later. Caron drew a seven-pitch walk with the bases loaded in the seventh to conclude the scoring. Jacob Wolff walked and scored on a passed ball in the sixth. Gerald Wiepert had six strikeouts through the final 3.1 innings. Zachary Richards doubled and Joey Guisto added a base hit.