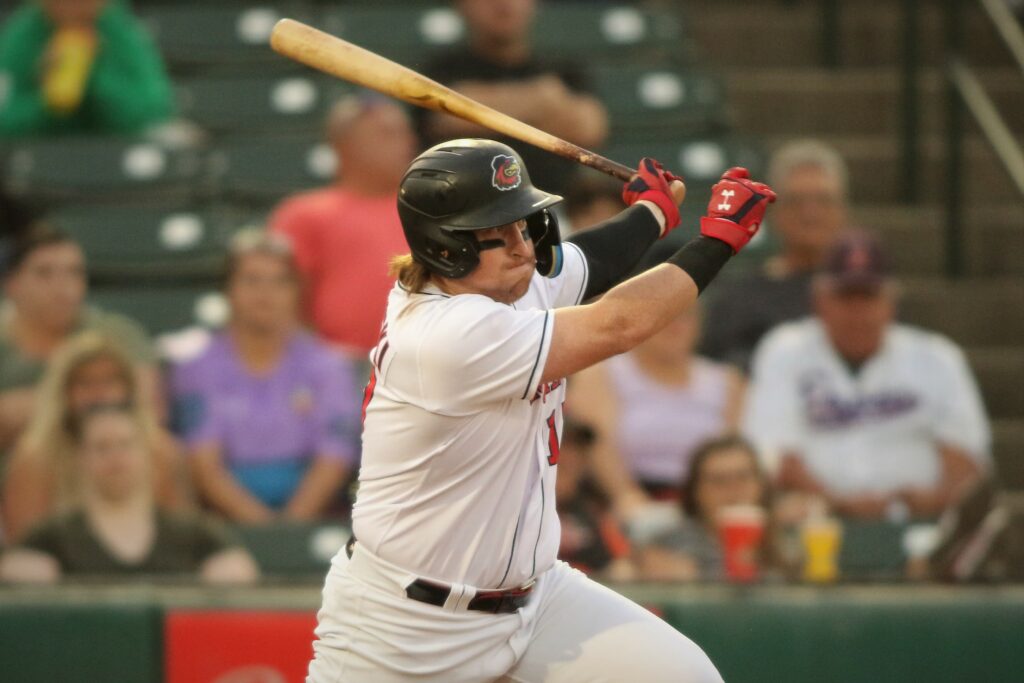 BY JONATHAN SKUZA
ROCHESTER, N.Y.– John Nogowski in just seven games has made his presence felt as a member of the Rochester Red Wings.
Nogowski recorded his first career five-hit game for the Red Wings Wednesday evening. The right-hander's five base knocks were all for singles. He also recorded an RBI and scored twice.
"Trying to keep the ball low and drive the ball and really kind of make the pitcher," Nogowski said of the approach during his five-hit performance.
Nogowski is batting .480 with 12 hits, one long ball, and five RBI since joining the Wings on August 2.
"As far as impact goes, just trying to be a tough out," Nogowski said. " One through nine, wherever I'm hitting in the lineup and defensively just trying to help the team win."
"He has a professional bat, "Red Wings manager Matt LeCroy stated about Nogowski's presence in the lineup. "He gives us a chance, he gets into position to hit. I think every player on our team should watch him hit. He's a nice guy to have in our lineup, especially with Joey [Joey Meneses] gone."
Nogowski does have some experience playing in the MLB. He had stints with the St. Louis Cardinals and Pittsburgh Pirates playing a total of 53 big league games between 2020 and 2021.
Nogowski has been one of the bright spots during a tough stretch for Rochester. The Red Wings extended their franchise-record losing streak to 19 games Wednesday evening.
Rochester fell 9-8 to the Norfolk Tides.
Nogowski's five hits were a catalyst for Rochesters' offense on Wednesday. After Norfolk took an early 3-0 in the first inning, Rochester responded with a five-run first frame. The big inning for the Wings started with a CJ Abrams base hit. Alex Call followed Abrams with a base hit of his own. The two proceeded to execute a successful double steal to get into scoring position before David Dahl drove both in to cut the Tides' lead to one. Nogowski's great night started with his first single being a game-tying RBI. Jecksson Flores and Andrew Stevenson drew walks to take the lead for the Red Wings.
Norfolk reestablished its one-run lead in the top of the fourth frame taking a 6-5 lead on one hit, two walks, and a sacrifice fly. Three innings later the Tides added two more runs to their lead on three walks and a base hit.
Nogowski helped the Wings get back into the ballgame with a two-out base hit in the bottom of the seventh to set up a Jake Alu two-run home run to pull Rochester within one again. Stevenson led off the next inning with a solo home run to tie the ballgame at eight.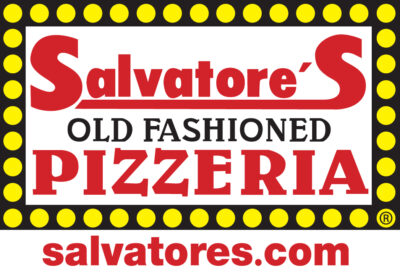 Norfolk took the lead right back in the top of the ninth and stopped a rally by Rochester that runners in scoring position to hand Rochester another loss.
"We hit enough to win the ballgame and we just didn't pitch, too many walks came back to haunt us," LeCroy said. "Just kind of disappointing. Same old, same old every night, and I'm tired of talking about it, but at some point, somebody's got to step up and get the job done."
Rochester will look to end its losing ways in a day game on Thursday against Norfolk at 1:05. Patrick Murphy gets the start for Rochester, while Bruce Zimmerman gets the start for the Tides.