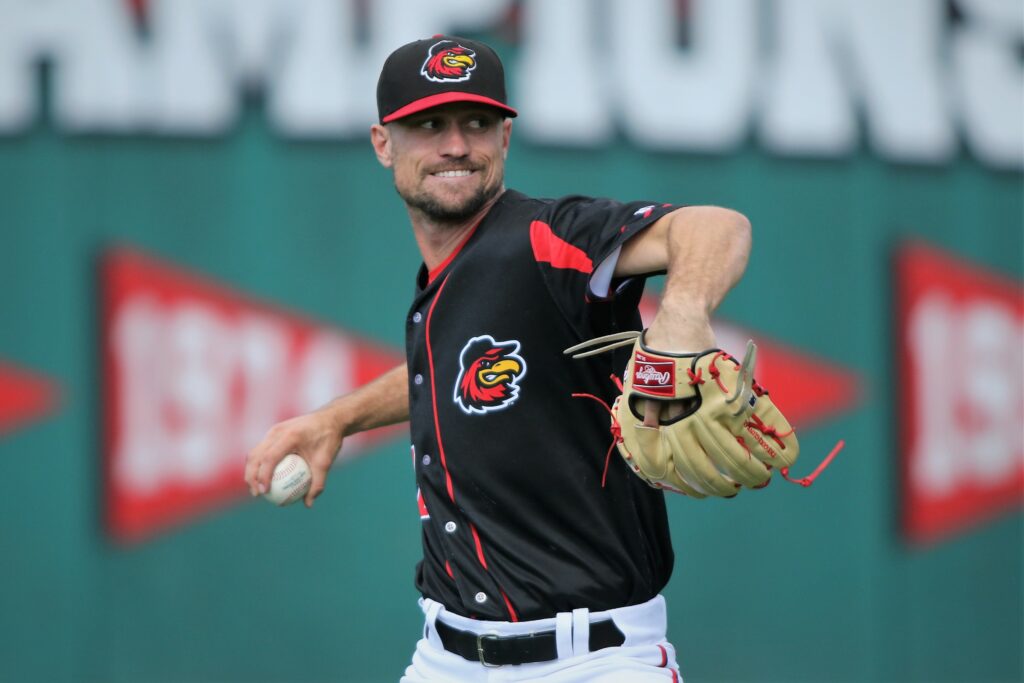 BY JONATHAN SKUZA
ROCHESTER, N.Y.– Logan Verrett is known for starting games for the Rochester Red Wings on a five-day basis.
Friday evening saw a different role for the right-hander starter as he was used in a relief role. In a game that was suspended due to inclement weather and wet conditions the day prior, Verrett was put into a position he's not familiar with.
"It's something that I've had experience within the past throughout my career," Logan Verrett said. "It's been a while definitely since I've done it, but it's just one of those things you kind of roll with the punches and just prep yourself as best you can to go out there and do your job."
Verrett came into Friday's game and pitched three innings against the Scranton Wilkes/Barre Railriders. He came in at the top of the fifth inning and set down eight straight Railriders before giving up his only hit in his relief outing. He got the final out to complete his strong three innings out of the bullpen for Rochester. Verrett struck out two Railriders and allowed no walks on Friday. He threw 26 pitches in his three-inning outing – 18 for strikes.
"He had a really good mix," Red Wings manager Matt LeCroy stated about Verrett's performance. "He kept them off balance, he used the breaking ball, he used a little sweeping slider. He was able to locate the fastball well."
"He's got value," LeCroy stated. "He can do a lot of things. He can start for you. He can spot start for you. He can be the long man out of the bullpen He has the ability to throw strikes and makes pitches for strikes. He has a presence about him. It doesn't matter if he's had 10 days off or two days off. He still has the ability to go out and throw the ball over the plate and have a good mix to compete."
Verrett had not seen game action since his start against the Omaha Storm Chasers back July 16. He was well rested after not seeing game action for 12 days and it showed in his performance for the Wings.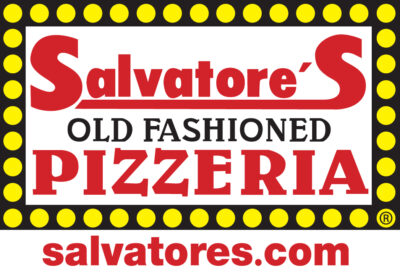 Rochester's losing woes continued. The Wings opened the suspended game one with a three-run third inning highlighted by a Riley Adams solo home run. Then added one more run to its lead in the seventh. The Railriders scored seven runs on six hits in the eighth inning to overcome a 6-1 deficit and defeat Rochester 8-6 in game one of the doubleheader.
In game two, Scranton/Wilkes-Barre dominated Rochester early on taking a 10-3 lead into the sixth inning of a seven-inning game. Rochester chipped away at the deficit with a four-run sixth where all nine batters came to the dish. Jake Noll hit a two-run home run in the bottom of the seventh inning to pull Rochester within one run of tying Scranton. However, the Wings' rally fell short as they were defeated 10-9 and swept in the doubleheader.
The Red Wings will look to rebound against Scranton as they continue their series with them on Saturday at 7:05.