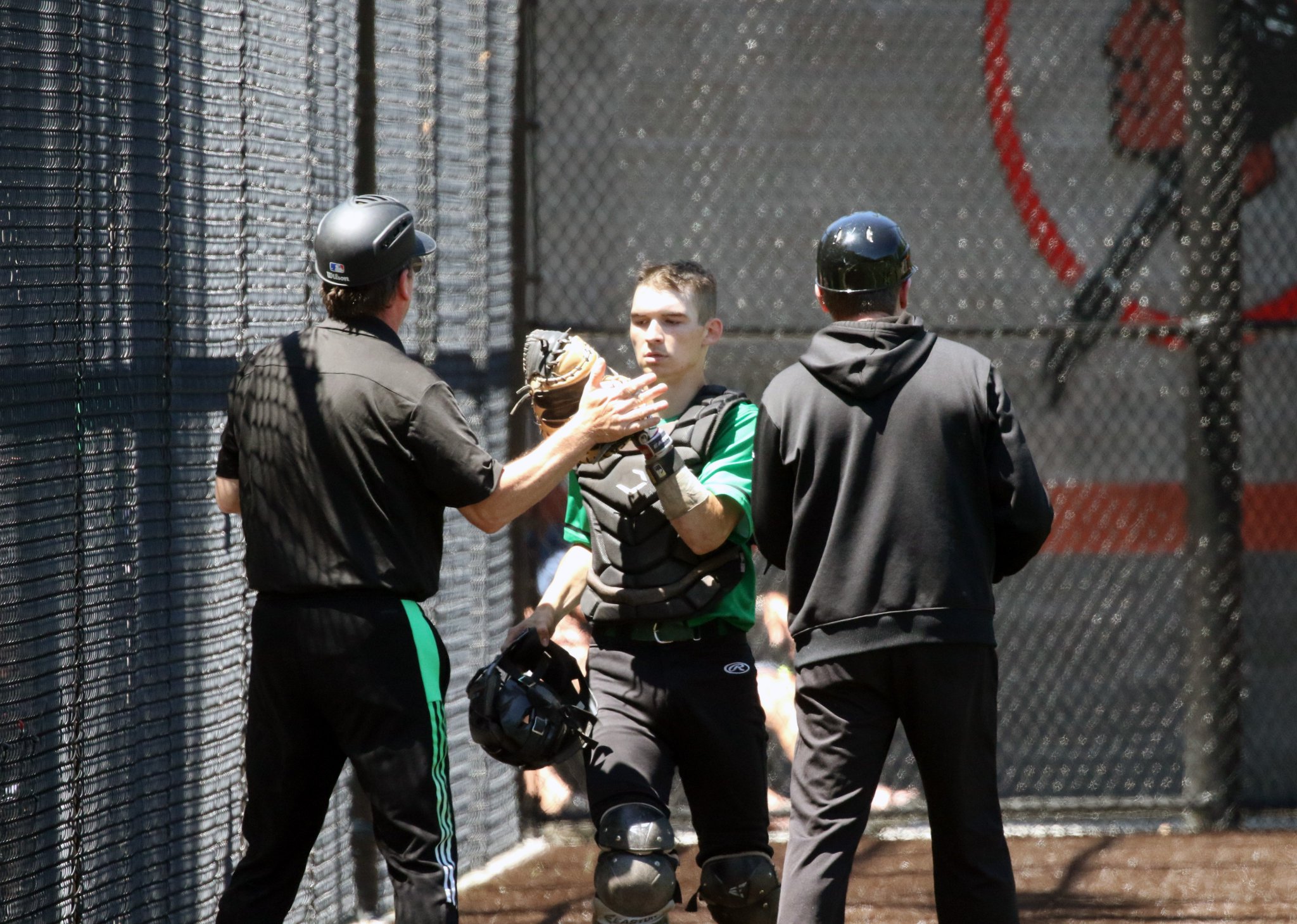 By DAVID DOBRASZ
At one point, Fillmore's Alex Ellsworth didn't know if he would ever take the field for the Eagles again.
That suspicion, though, quickly became an afterthought.
In April of 2021, Ellsworth suffered a major injury to the scapula (shoulder blade) region in a practice prior to the start of the regular season. The result was he missed all but two games of his junior season. The injury included multiple rib dislocations and a hyperextension in the area around his right shoulder.
"I couldn't even throw a baseball at all," he admitted.
Fillmore head coach Bill Nolan felt hesitant when Ellsworth came back, saying that Alex looked "stiff" and not in his optimal playing form.
"I was nervous about the back … You could see that he was very eager, and wanted to do what he could do."
Ellsworth came back with a vengeance, proving himself to be the top player in Section V Class D.
"It really means a lot for me to be recognized for this; it's just such an honor … I knew I could do it, it was just a matter of going out there and proving myself."

Coach Nolan was impressed by the way his senior catcher came back and provided the team with some much-needed leadership.
"You'd never know he had the back injury now," said Nolan, the 2022 Section V Class D Coach of the Year. "He came back with a real determination this year, and he just did what he wanted to do. He wanted to make up for that, and show that he is a good ball player. He's a leader; just a real fun kid to work with … His work ethic, his spirit, his leadership, were all key to this team's success."
Bolivar-Richburg's Dustin Allen was not surprised by Ellsworth's comeback. The Class C3 champs faced Fillmore twice in the regular season, winning both times by scores of 8-7 back on April 20, and 10-2 on May 10.
"I expected good things out of him, and he definitely came back and was a huge asset to their team."
Ellsworth came back for the final two games of the 2021 season, but admitted that he was not 100 percent. Entering his senior season, he wanted to prove himself to his team, after an offseason of conditioning.
"I wanted to prove to my team and my guys that I wasn't just faking it. It just helped me come out better, bigger and stronger," he said. "You put in the work, and it pays off"
Ellsworth finished the season hitting .388 on 26 hits, with 12 RBI and 23 runs scored. He recorded a .476 on-base percentage, with 19 stolen bases. Behind the plate, he posted a .980 fielding percentage and threw out 10 runners attempting to steal.

"He's an outstanding catcher; he's an outstanding hitter, and he's a leader. All those things are going to be missed," Nolan surmised.
Fillmore finished the season as the number one seed in Class D, posting a 16-4 overall record. They captured the Class D sectional title with a win over Avoca/Prattsburgh, securing a trip to regionals. According to Nolan, Fillmore's season wouldn't have been the same, without the leadership of Ellsworth.
"We needed a leader, and he stepped up … He's just cut from a different cloth."
"You can tell his teammates respect him, and they're a strong team with him behind the plate," Allen commented.
For Ellsworth, that success could be credited to his teammates, and the group effort put forward this year.
"We're not known to be the best school in baseball, but we had the guys that wanted to win. They'd do anything to win, and they put their heads down, and we played our game … We all came out and played the same in every game; we gave it our all"
Ellsworth leaves behind a brotherhood he has felt with his teammates.
"I think just being with my guys and being there to have that camaraderie as a team … Couldn't ask for a better group of guys to play with; best coaches in the world."
Ellsworth wanted to be remembered most for his leadership, and his passion he brought to his team.
"You just got to go out and play for the love of the game, and everything else will follow."
Ellsworth was one of five seniors on the Section V Class D team. Avoca/Prattsburgh and C.G. Finney led the way with two representatives apiece. The entire team consisted of seniors Pacey Hopkins (Avoca/Prattsburgh), Ryan Lester (Naples), David Crandall (Finney), Gabriel Gruttadaurio (Marion), along with juniors Haden Abbott (Avoca/Prattsburgh), Connor Scott (Elba), Evan Cuba (Honeoye), Layton Miller (Andover/Whitesville) and Titus Marvin (Arkport/Canaseraga). Eighth-grader Ryan Lewin (Finney) was the youngest member of the squad.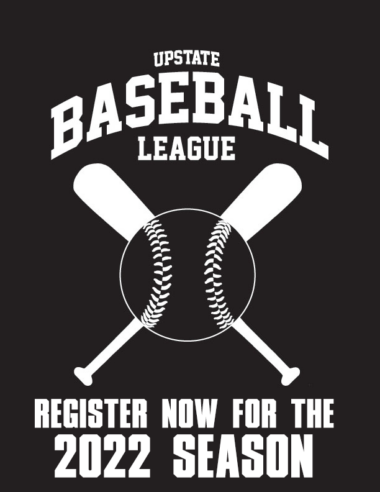 Hopkins hit .413 with an on-base percentage of .532. The senior shortstop collected 26 hits including 15 doubles while driving in 18 runs and stealing 13 bases. Abbott contributed both offensively and defensively, headlining a roster that finished with an overall record of 16-7. On the mound, Abbott totaled 49 strikeouts over 36 innings and finished with an ERA of 1.15. At the plate, he recorded a .418 average, collecting 14 RBI and 10 stolen bases.
Lester hit .435 with an on-base percentage of .518, slugging of .695 and a 1.214 OPS. He scored 20 runs while driving in 11 and stole 11 bases in as many attempts. Crandall finished 3-1 on the mound with 38 strike outs over 27 innings of work and an ERA 2.31. At the plate, he hit .342 with four doubles, 16 runs scored, 10 RBI and 13 stolen bases. Gruttadaurio hit .370 with an on-base percentage of .420 while committing one error on the defensive side.
Elba's Scott hit .316 with three triples and two doubles. He drove in seven runs and stole 17 bases. On the mound, he struck out 64 over 37.2 innings of work. Honeoye's Cuba struck out 58 over 31.1 innings. In the box, the junior hit at a .367 pace, knocking in 16 RBI with four doubles and two triples. Miller hit .321 with five doubles, two triples and two home runs. He struck out 48 over 37 innings of work and collected two wins. Arkport/Canaseraga's Marvin made eight appearances on the mound and finished with a record of 2-2 and two saves. He struck out 35 and walked eight over 33 innings with an ERA of 1.05.
In his second season of varsity, Lewin led off a lineup that finished as the No. 4 seed, with a record off 12-8, eventually losing to Fillmore 1-0 in the sectional semi-finals. The shortstop posted a .583 batting average, good for two triples and 13 RBI. Along the base paths, he stole 15 bases and came around to score on 24 occasions.
*Section V coaches decided the All-Class teams.