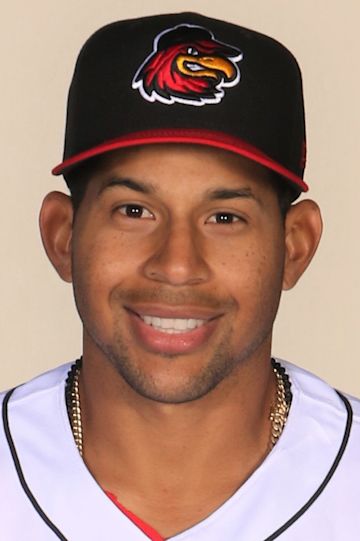 By JONATHAN SKUZA
Rochester hung on to win its second straight game 7-6 over host Scranton Wilkes/Barre, Friday night.
Adrián Sanchez led the Red Wings with three RBI on three hits. Andrew Stevenson continued his strong season by driving in two runs on three hits Friday. The other Rochester run was driven in by Ildemaro Vargas who went 1-for-4 in the game.
Rochester used seven pitchers in Friday's win over the Railriders. Jefry Rodriguez started and allowed two runs on five hits and a walk over 2.2 innings. Jace Fry picked up the win in relief. Fry allowed two hits over a scoreless inning and a third. The left-hander, who improved to 3-0, struck out one batter. Jordan Weems worked the ninth inning for his eighth save of the season.
With the win on Friday, Rochester has regained first place in the IL East Division. They lead the Buffalo Bisons by a half-game after they lost to division foe the Lehigh Valley Iron Pigs.
The win on Friday was Red Wing manager Matthew LeCroy's 700th career win as a Triple-A manager.
The Red Wings were close to blowing their 7-4 lead in the ninth inning by giving up two runs with two outs and still had runners on base. The inning started in Rochester's favor getting two quick outs to start the inning off. Things started to swing the Railiders' way when Phillip Evans singled off Jordan Weems. Derek Dietrich followed the Evans single with a double to score him to cut the Red wing's lead to two runs. Max McDowell singled to score Dietrich to make it a one-run ballgame. Weems then walked Ronald Guzman to put the tying run on base for Scranton. Luckily, Weems got Jose Peraza to fly out to end the game and seal the win for Rochester.
The Red Wings will look to make it three in a row on Saturday versus Scranton Wilkes/Barre at 6:05.