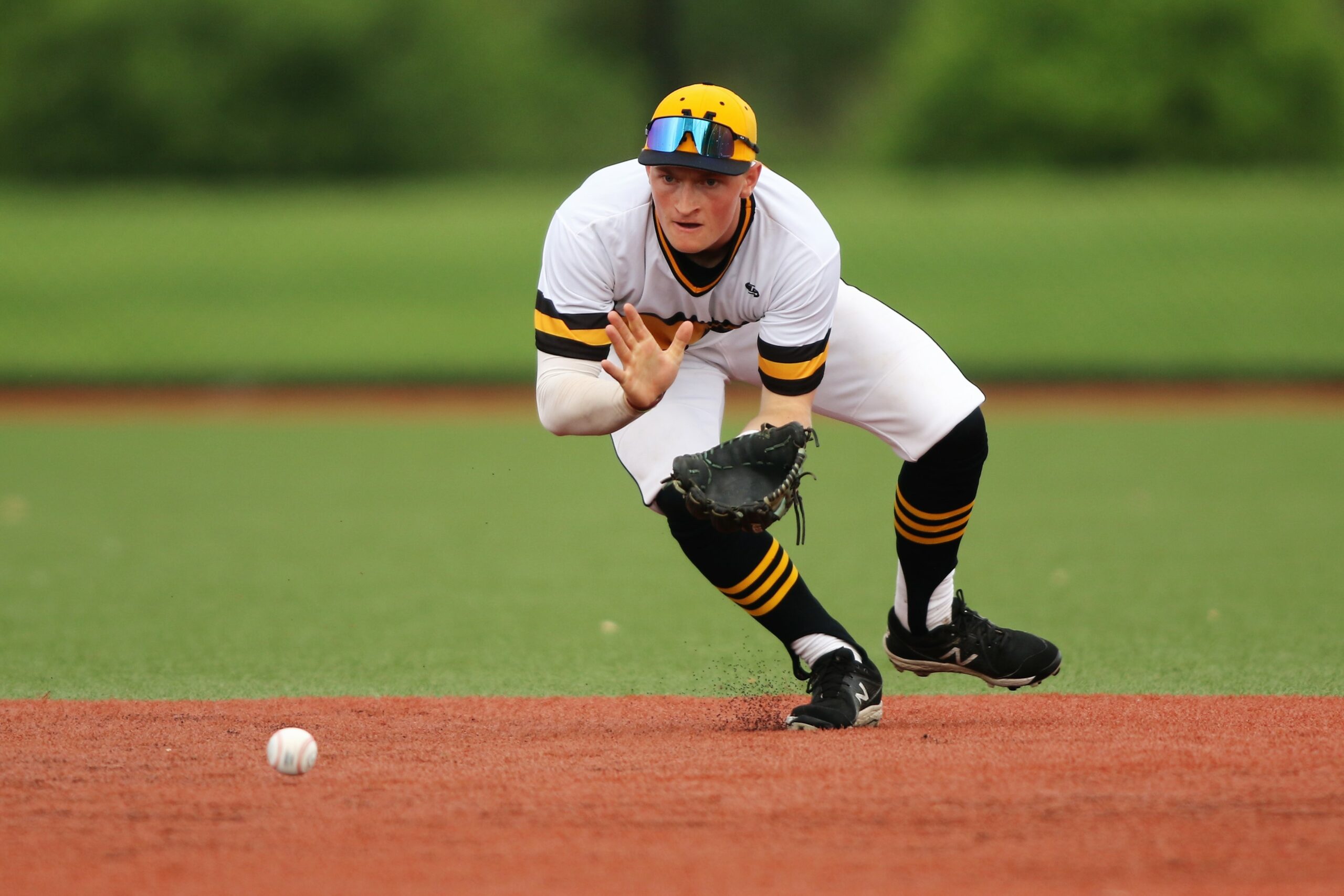 The McQuaid Jesuit Knights and the Orchard Park Quakers (VI) are set to battle with the winner earning the NYS Far West Regional championship. The contest is set for an 11 AM start at Monroe Community College. Here's the breakdown:
CLASS AA
McQUAID JESUIT KNIGHTS (16-5/Independent)
vs.
ORCHARD PARK QUAKERS (17-5/ECIC)
11:00 AM, Saturday, Monroe Community College
How they arrived here: McQuaid opened their sectional run with a wins over Franklin and Rush-Henrietta. The Jesuit Knights then took down Victor in the Section V Class AA Championship. Orchard Park defeated Clarence and Lancaster in the opening rounds, and then defeated Williamsville North to earn the Section VI Class AA title.
Tempo and Trends: McQuaid averages 6.7 runs offensively and allows 2.9 runs per game. Orchard Park scores 7.7 runs and allows 4.5 runs a game. McQuaid has won five straight and nine of 10 games. Orchard Park brings a six-game win streak into the contest.
What's at stake: A spot in the NYS State Semi-Finals against the winner of Commack (XI) and Massapequa (VIII)

History 101: McQuaid is making its third trip to the regionals in the past six years. The Jesuit Knights defeated Clarence (VI) in 2017 before losing in the state semi-finals, and defeated Frontier (VI) in 2019 on their way to a state championship.
Orchard Park defeated McQuaid, 4-3 when the two teams met in the 2015 Far West Regional. Since then, Section V teams have taken four straight Class AA games with Webster Schroeder winning in 2016 and Victor taking the 2018 game.
Players to Watch for McQuaid: Zach Allen Sr. OF; Luca Ciaramitaro Jr. IF; Tanner DeGrazia Sr. IF; Edward Hall Sr. OF, RHP ; Daniel McAliney Sr. RHP, 1B; CJ Phelps Sr. C ; Aiden Stewart Sr. IF and Will Taylor Sr. LHP.
Players to Watch for Orchard Park: Ben Gocella Sr.; Liam Pytlak Sr.; Scott Hess Jr. and  Pat Evans Jr.;
Coaches: Tony Fuller (McQuaid), Chuck Senn (Orchard Park)
*Online tickets only are available for all three regional games on Saturday. Tickets can be purchased here.