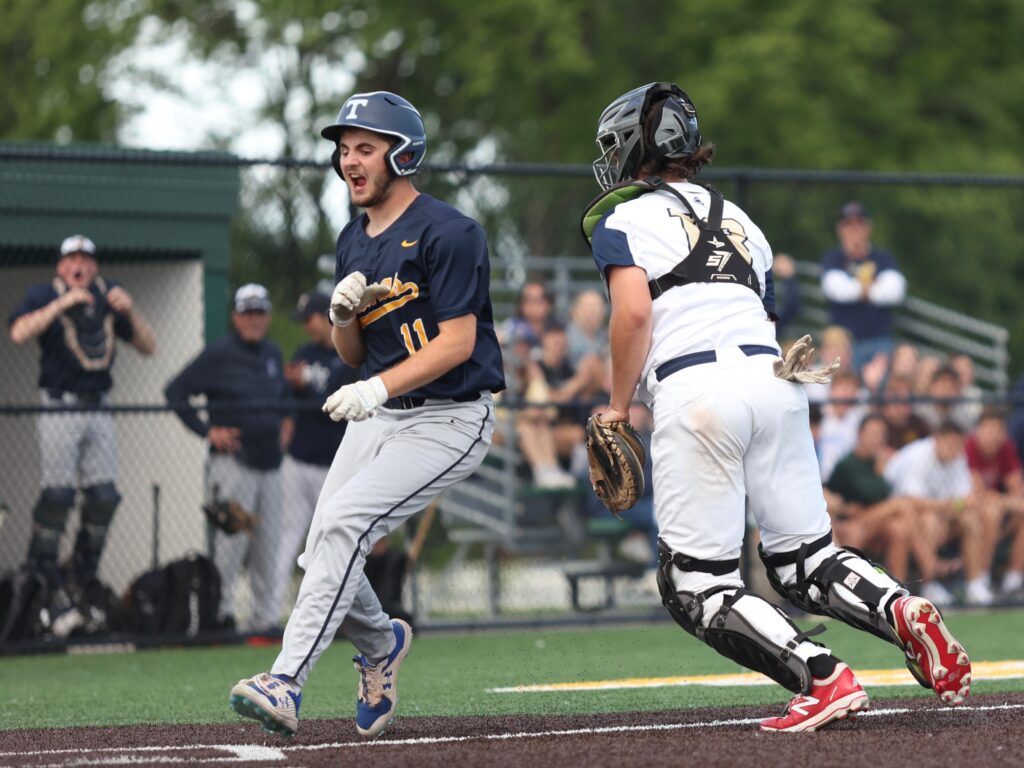 CLASS A
WEBSTER THOMAS (A1/13-11) 14
PITTSFORD SUTHERLAND (A2/16-8) 4
Webster Thomas will play Section VI Class A champion, the Hamburg Bulldogs in the NYS Far West Regional on Saturday at 12pm. The game will be played at Grand Island High School.
CLASS B
PALMYRA-MACEDON (B1/23-0) 7
HAVERLING (B2/19-3) 0
Pal-Mac will play Medina in the NYS Class B Regional Qualifier on Saturday at Monroe Community College. A 2 p.m. first pitch is slated.
CLASS C
LETCHWORTH (C1/15-5) 6
OAKFIELD-ALABAMA (C2/17-3) 14
Bodie Hyde, Cooper Colantonio, and Brayden Smith combined for eight RBI, in an 18-hit performance, as Oakfield-Alabama earned a spot in the NYS Class C Regional Qualifier. Hyde went 3-for-3, drawing two walks and picked up three RBI, three runs and a stolen base. Hyde jumpstarted a four-run first with double that plated a pair of runs. He then singled in the second to drive home starting pitcher, Colton Yasses, making the score 5-0. Colantonio had two hits and three RBI, including a two-run single that capped a two-out rally in the top-of-the-fifth. The Hornets scored five runs in the frame, thanks to three straight singles by Aiden Warner, Smith and Colantonio. Warner collected two RBI on his hit, while Smith drove in one. Smith finished the evening, 3-for-5, with two RBI and three runs scored. His other RBI came off triple in the third, driving home Hyde. Kyle Porter had three hits, two doubles and scored three runs. Yasses earned the win, striking out eight through six and one-third innings, allowing eight hits, three walks and five earned runs. He added two hits, two runs and a stolen base. The entire Hornets' lineup got at least one hit. For Letchworth, the Indians scored four of their runs in the second inning, coming off a two-run single by Ryleigh Duryee and an RBI-single by Austin Shearing. Christopher Shearing also drove in a run by way of a fielder's choice. Christopher Shearing finished with two hits and two RBI.

Oakfield-Alabama will play Bolivar Richburg in the NYS Class C Regional Qualifier on Friday at 5pm. The game will be played at Wayland- Cohocton High School.