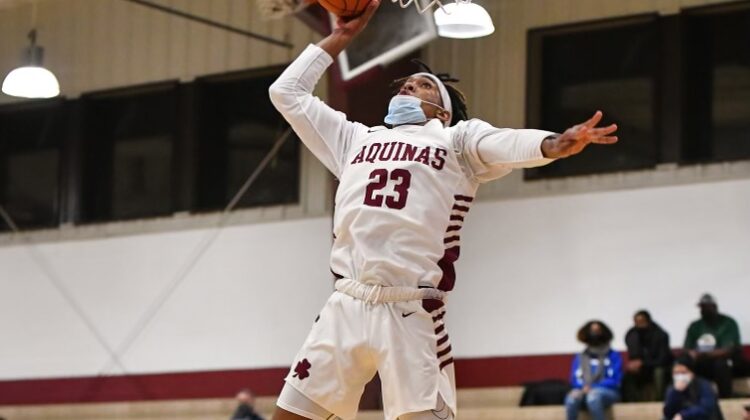 GIRLS
ROCHESTER ACADEMY (1-3) 36
NORTHSTAR CHRISTIAN (6-1) 50
LIMA CHRISTIAN (2-3) 48
HONEOYE (0-7)
PENN YAN (5-3) 66
SOUTH SENECA (2-4) 22
GENESEO (4-6) 24
ALEXANDER (6-4) 55
Alyssa Kramer paced Alexander, scoring 23 points to lead her side of the stat sheet. Melanie Pohl was able to produce 11 points, while Natalie Whitmore finished with eight. Other players to score for Alexander were Riley Powell (six), Emma Kramer (four), and Sam Kabel (three). This is the Trojans third straight win.

BYRON BERGEN (6-3) 18
KENDALL (8-1) 24
Alezya Brown, another of the Eagles' ten seniors, took over early in the fourth with two baskets from the block and the lead ballooned to seven points. READ MORE.
CAMPBELL (0-10) 19
ANDOVER/WHITESVILLE (7-1) 71
Vanessa Hall finished with 38 of Andover/Whitesville's 71 points. Hall also received scoring help from Maria Riloba, who was able to put together a 10 point performance. This was Andover/Whitesville's fifth win of the season by more than 30 points. Other scorers were Gabbi Hall (eight), Addison Morgan (six), Rachel Jackson (five), and Serena Ainsworth (four).
CUBA-RUSHFORD (4-6) 40
FILLMORE (9-0) 63
GENESEE VALLEY/BELFAST (6-3) 47
HINSDALE (0-6) 22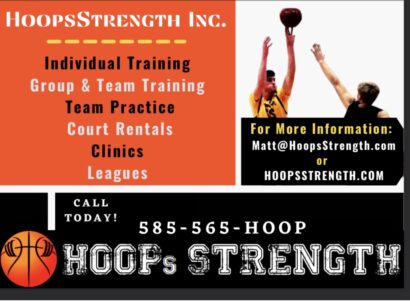 BOYS
SPENCERPORT (2-10) 35
PITTSFORD SUTHERLAND (5-2) 70
Sam Pisanelli used a 14-point first quarter to help him reach a game-high 19 points for Pittsford Sutherland. Tyler Mullin knocked down three 3-pointers on his way to a 17-point effort, while Max Michalski finished with 10 points. Other scorers for Sutherland were Everett Wilcox (seven), Charlie Reynolds (six), Dutch Pestorius (five), Booby Dodge (two), and Brendan Quinn (two). Ty Henton and Bryon Streb were able to provide eight point performances for Spencerport. Other players to score for Spencerport were Justin Bryant (four), Antonio Diaz (four), Dane Beauchamp (four), Connor Lissow (three), Jason Marchincin (two),
WILSON MAGNET (4-4) 62
GATES-CHILI (3-5) 65
Kani Mitchem and Ryan Santiago combined for 13 points in the third quarter when Gates-Chili turned a two-point deficit into seven-point advantage. Mitchem connected three times from the floor during the decisive frame including a pair of 3-pointers. Santiago also hit from distance and added another field goal during the third. Mitchem finished with a team-high 18 points while Santiago added 17 in the Spartans second-straight win. Cameron Brown provided 10 points in the victory. Samuel Seymour netted seven points. Other scorers for Gates-Chili were Ayden Grinion (6), De'marion Mewborn (3), and Richard Stevenson (2). Wilson Magnet ninth-grader Dasiah White scored a game-high 21 points while Zavarious Henry finished with 14 points, eight rebounds and seven assists. Dokin Flood had 13 points and nine rebounds. Josh Joyce added 12 points and seven rebounds. Lasharm Henry chipped in two points.
UNIVERSITY PREP (4-4) 51
WEBSTER SCHROEDER (6-2) 46
Mylan Maxwell started the rally with a bucket in the lane. Matthews converted a pair of free throws. Andrew Edwards added two more, and Brandon Moore hit a pair of free throws. Matthews made it a one-point game at 43-42, and Maxwell's putback gave UPrep its first lead of the fourth quarter at 44-43. READ MORE.
HONEOYE FALLS-LIMA (5-5) 80
EARLY COLLEGE (1-3) 28
Nolan Smith spearheaded the scoring effort for HFL, totaling 20 points while also blocking four shots. . The Cougars also had two other players in double digits, being Sam Vogt with 17 points, and Wyatt Huff producing 13 points. Vogt and Huff also combined for 14 rebounds.  Chase Perryman finished his night with eight points and JT Killenbec had six points, dished out 11 assists, and pulled down seven rebounds. Weber had six points, Drew Angelo had five, and Aiden Neenan also had five. Jamari Williams was Early College's leading scorer, with an effort that resulted in 11 points. Quentin Majors-Brown wrapped up with six points. Other players to score for Early College were Tyrone Sanders (four), Michael Stroughter (three), Jermaine Montgomery (two), and Jaden Griffin (two).
BISHOP KEARNEY (0-5) 42
AQUINAS (7-2) 91
Myles Blackwood scored a team-high 17 points for Aquinas and recorded his 1,000th career point during the second quarter as the Li'l Irish won for the sixth time in the past seven games. Blackwood received help from his younger brother, Mason Blackwood, who recorded 14 points and six rebounds. Jack Bleier finished his night with a dozen points to go along with 10 assists. Jeh'vay Walker, Robert McCullough, and Will Scanlon each scored 10 points. Other players from Aquinas who scored were CJ Cammack (eight), Jordan Jordan (four), Mykel White (three), and Owen Acciari (three). The Li'l Irish got in front early, jumping out to a 22-3 first quarter lead. Aquinas knocked down 12 three-pointers, hitting them at a 46 percent rate. Both Rod Simmons and Colin Gentile dropped 12 points for Bishop Kearney. Zacari Johnson (nine), Tommy Triassi (four), Ely Martin (three), and ReSean Beason (two) also scored for Kearney.
VERTUS (3-5) 47
WAYNE (7-2) 70
Devon Forrest was the leading score for Wayne, totaling 17 first-half points on his way to a 19 point night. PJ Ostrowski was able to put up 16 points. Nate Coleman knocked down two 3's on his way to 12 points. Mason Blankenberg wrapped up his day with 10 points. Other Eagles who scored were Shamus Fanning (seven), and Jacob Johnson (six). Vertus was led by Gerod Jackson, who had 17 points, including 11 in the fourth quarter. Turhan Davis wrapped up with eight points. Trevor Scott had seven points. Tajmeik Hawkins had six points. Jayden Ridley-Smith, Na'Shon Wade, and Reginald Pough all scored three points.
MARION (3-6) 34
GANANDA (6-3) 68
PALMYRA-MACEDON (4-5) 54
MYNDERSE ACADEMY (4-4) 46
WAYLAND-COHOCTON (4-7) 57
LETCHWORTH (5-4) 53
JASPER-TROUPSBURG (8-5) 40
CAMPBELL-SAVONA (5-5) 49
Kade Kochran helped guide Campbell-Savona to a win, providing a 20-point effort to lead scoring for both teams. Kaden Bolt was able to put up 15 points, including eight in the fourth quarter. Carter Crooker was able to finish with 12 points, while Mitchell Nichols had two points. Jared Ainsworth's 17 points were enough to lead Jasper-Troupsburg in scoring, and Colby Cornigh was right behind him with 14 points. Other scorers were Carl Bouton (four), Louie Zuer (three), and Gage Guerin (two).
HAMMONDSPORT (1-9) 28
CANISTEO-GREENWOOD (7-4) 66
To report scores, please email photos of that night's scorebook pages to scores.pickinsplinters@gmail.com.