GIRLS
BROCKPORT (7-2) 81
GREECE ATHENA (0-5) 45
Ava Velletri led the charge for Brockport, finishing her night with 21 points along with five assists. Ella Fadale contributed with 18 points, nine assists, eight rebounds, and seven steals. Keira Wilson dropped 11 points and seven rebounds during the Blue Devils' third victory in a row.
PITTSFORD SUTHERLAND (7-1) 53
SPENCERPORT (6-4) 44
Ellie Bergin's 23 points were enough to help push Sutherland past Spencerport. Bergin received help from Leora Cook's 10 points, as well as Annie Dodge and Eden Lewis' six point respective performances. Petra Hunt (five), and Dylan Madigan (three) also scored. Maram Auburn led the Spencerport side of the scorebook, with 23 points being her final tally. Makenna Stacey wrapped up her performance with seven points, Lundyn McCuthen did with six points. Other players to score for Spencerport were Erica Beaty (four), Emma Taylor (two), and Alena Zamer (two).
EAST (5-5) 86
WILSON MAGNET (2-7) 32
Graftoniesha Bowers came out of the locker room with a hot hand, scoring 12 of her game-high 21 points in the first quarter, as well as finishing her night with 12 rebounds to help guide East to the victory. Imani Oliver put on a good defensive showing for the Eagles, bagging 10 steals, and scoring 16 points as well. Gabriella Brown Sturdivant dropped 13 points while also passing out 10 assists. Jaelyn Gales found her way to 15 points. Aliyana Robinson (eight), Jiasia Norris (four), Jemaryiha Armstrong (four), Cianni Murrell (two), Tyasia Gibson (two), DiNyah Johnson (two), and Melasia Scott also scored for East. Breanna Majors-Brown led the scoring for Wilson, contributing 20 points. Nakalya Costello had 10 points, while I'Aisha Elsaw had two points.

SCHOOL OF THE ARTS (2-6)
EDISON TECH (0-5)
MARION (1-6)
EAST ROCHESTER (8-0)
NAPLES (0-3)
MARCUS WHITMAN (4-3)
HARLEY-ALLENDALE-COLUMBIA (5-1) 58
RED JACKET (2-7) 40
Eliza Nicosia led the way with 22 points,12 rebounds, and 3 blocks for HAC. Anna Thomas contributed a double-double, scoring 12 points and dishing out 11 assists. Chloe Fowler had nine points and seven rebounds. Lucy Michaels contributed eight points and six rebounds. Other scorers were Aryana Saedi (two), Morgan Fowler (two), Olivia Strader (two), and Ella Prokupets (one). Emily Record set the pace for Red Jacket, wrapping up her night with 20 points. Both Maddie Chase and Natalie Lecceardone chipped in with five points. Leah Batterson had two points. Ella Pysnack, Ella Walton, and Isabelle McHugh all had two points.
Le ROY (2-7) 33
BATAVIA-NOTRE DAME (7-1) 42
LYNDONVILLE (7-1) 45
HOLLEY (1-7) 12
WHEATLAND-CHILI (1-7)
ALEXANDER (4-4)
ANDOVER/WHITESVILLE (6-1) 59
CUBA-RUSHFORD (4-5) 31
Taylor Searle was the leading scorer for Cuba-Rushford, ending with 18 points. Other players who scored for Cuba-Rushford were Lillian Forward (three), Brynn Lavery (three), Gabby Kranock (three), Cloey Larabee (two), and Aleah Demick (two).
BOLIVAR-RICHBURG (2-6) 39
GENESEE VALLEY/BELFAST (4-3) 50
Mary Hamer helped power Genesee Valley/Belfast to the win, scoring 20 points. Katlin Sadler produced 10 points, while Alicia Borden and Addison Girusendorf both ended with six points. Jaslynn Shipman (four), and Anna Drozdowski (two) also scored.
WELLSVILLE (7-2) 43
OLEAN (VI) 34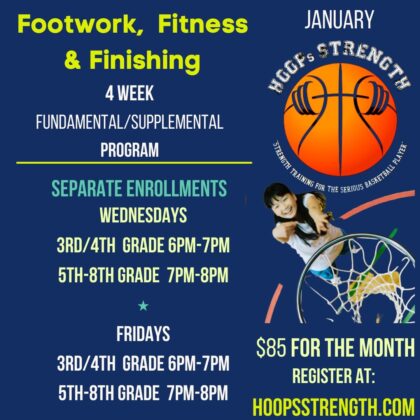 BOYS
GANANDA (5-3) 60
LYONS (8-0) 90
JC Walker was a major factor in helping Lyons remain unbeaten, scoring a game-high 29 points, snagging 11 rebounds, and swiping six steals. Jay Battle produced 15 second0half points to bring his final tally to 25 points. Tony Pierre wrapped up with 16 points for the Lions, all in the first half. Jaiden Lopez had nine points, CyGuierre Norvell had six points, Mike Briggs had two points, and Jymeer Linzy had 1 point for Lyons. Luke Ciprich led Gananda with 17 points, with 15 of those points coming from three-pointers. Kam Bartley had 14 points for the Panthers, and Isaiah Espaillat wrapped up with a dozen points. Other players in the scoring column for Gananda were Andrew Gleason (five), Carter Lathrop (five), Christian Jenny (four), Cohyn Reisman (two), and Jordan Richards (one).
WILLIAMSON (2-3)
NORTH ROSE-WOLCOTT (1-5)
EAST ROCHESTER (6-2) 45
MARION (3-5) 32
CLYDE-SAVANNAH (0-6) 33
RED CREEK (3-4) 63
WARSAW (5-4) 38
LETCHWORTH (5-3) 65
ADDISON (3-6) 40
CANISTEO-GREENWOOD (6-3) 63
HAMMONDSPORT (1-7) 28
AVOCA/PRATTSBURGH (10-0) 95
Caleb Johnson posted a double of 24 points and 12 rebounds while bagging three steals. The senior scored 12 points in the first quarter when Avoca/Prattsburgh grabbed 30-7 lead on its way to a 45-point lead at halftime. Pacey Hopkins dropped 22 points, snagged 11 steals, and had six assists. Sophomore Macoy Putnam had 15 points, 11 assists, seven rebounds and six steals. Jamel Crowder had 11 points off of the bench and Haden Abbott contributed with 10 points. Evan Campbell (4), Jamie Reagan (4), James Firte (3) and Tucker Gerych (2) also scored for A/P. Isaiyah Ali paced Hammondsport with eight points. Alex Brown and Cooper Watson scored six apiece. Preston McConnell and Logan Zimmerman both scored three points. Liam Kressly had two points.
To report scores, please email photos of that night's scorebook pages to scores.pickinsplinters@gmail.com.