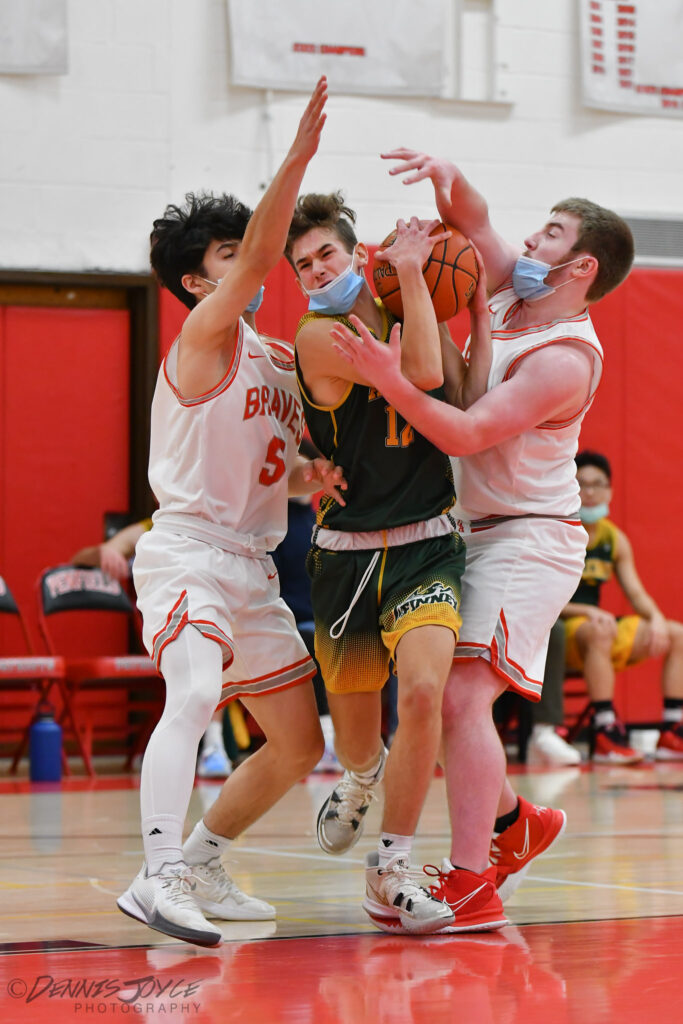 GIRLS
MORE THAN A GAME FOUNDATION TOURNAMENT at Churchville-Chili
EDISON TECH (0-5) 32
WILSON MAGNET (2-6) 54
DANSVILLE (4-4) 37
CHURCHVILLE-CHILI (3-4) 40
Layla Jackson scored five of her game-high 14 points in the third quarter when Churchville erased a halftime deficit and went on to win its third straight game. Jackson added five more points in the fourth quarter when C-C held off a late Dansville rally. Sydney Postell scored 10 points. Esabella Smith added seven. Emma Healy scored four for the Saints. Emma Voglewede (2), Haley Leonard (2) and Jess Witman also scored for C-C. Madison Lee paced Dansville with 13 points. Aynsley Belcher produced 11 points, and Sidney Stone put up 10 of her own. Chelsie Tyler had three points. Dansville led 15-14 going into the third quarter. 
AVOCA/PRATTSBURGH CHRISTMAS TOURNAMENT at Avoca/Prattsburgh
GANANDA (3-3) 42
AVOCA/PRATTSBURGH (6-4) 52
Riley Stowe paced the Avoca/Prattsburgh offense with 21 points while Kendra Pinckney added 14. Kamryn Edwards scored eight. Laura Morera had five points in the win and Susie Moore accounted for four. 
GREAT LIVONIA SHOOTOUT at Livonia
HOLLAND (VI) 42
LIVONIA (6-1) 70
COACHES VS. CANCER HOLIDAY TOURNAMENT at Bath-Haverling
WELLSVILLE (6-1) 37
NEWARK VALLEY (IV) 66
PENN YAN (3-2) 38
BATH-HAVERLING (7-2) 36
Sydney Burns led Bath-Haverling with 12 points on the night, and also was able to pull down seven rebounds. Meredith Czajkowski finished with eight points and eight rebounds, and both Emma Luckenbach and Natalie Krelie had six points. Gillian Oksinski contributed four points.

__
BROCKPORT (5-2) 52
SPENCERPORT (4-3) 35
BALDWINSVILLE (III) 58
PENFIELD (4-2) 40
Jackie Funk scored 14 points in the loss. 
FAIRPORT (5-3) 39
SCHALMONT (II) 60
Ella Meabon and Bella Pucci scored 12 points apiece in the loss. Ne'vaeh Buntley added 11. Riley DeRue and Sophia Lapp accounted for two points apiece.  
EAST (3-3)
GATES-CHILI (1-5)
MERCY (5-2) 46
PALMYRA-MACEDON (4-1) 47
Ryley Trail, Marianna Hodgins, and Molly Seither all scored 10 points to lead Pal-Mac to the tight win. The other players to score for the Red Raiders were Tatum Smyth (7), Taryn Goodness (5), Erika Mitchell (3), and Georgia Wirth (2). For Mercy, Aubrey Hintz put up 14 points, 12 rebounds, three blocks, two steals. Libby McDonough contributed 12 points. Karli Harnischfeger (10), Mia Valvo (5), Sophie Dearcop (3), and Natalie Casale (2) also scored for Mercy.
C.G. FINNEY (2-2) 77
LYONS (6-2) 70
Jayla Bell finished with a stat line of 29 points, 10 rebounds, six steals, and three assists to lead Lyons. Mikayla Chase put up 15 points along with six blocks. Kara Stephens and Imani Harder also finished with a double-double, with Stephens having 12 points and 15 rebounds, and Harder putting together 10 points with 11 rebounds. Kamyrn Bonnell (3) and Cierra Harrison (1) also scored.
EAST ROCHESTER (6-0) 71
GENEVA (0-4) 24
HANNIBAL (III) 59
RED CREEK (1-6) 22
Alexandra Cleveland and Mackenzie Ferguson both scored seven points for Red Creek. Tamara Crawford, Abby Blanchard, Camryn Eich, and Madeline Smith each scored two points for the Rams.
NEWFIELD (IV) 13
DUNDEE/BRADFORD (7-1) 58
YORK (5-1) 49
CALEDONIA-MUMFORD (3-4) 36
Sydnee Emerson and her 22 points were a major contributor in helping York secure their fifth straight double-digit win. Kaitlyn Holland chipped in with nine points, and Tessa Rodwell scored eight points of her own. Jaden Densmore (five), Adison Plank (three), and Alaina Englert (2) also scored.
ARKPORT/CANASEREGA (5-3) 35
KESHEQUA (6-1) 38
Libby Benner scored 16, and a 10 point, seven rebound night by Julia Wilkins helped Keshequa on the way to the close victory. Aurora Sabins brought down nine rebounds and also chipped in seven points. The other players to score for the Indians were Anna Linde (two), Jade Wolfer (two), and Kelsey Davis (one).
CORNING (VI) 51
HORNELL (4-1) 67
Lillian Hoyt's 22 points as well as Jane Spitulnik's 11 point, eight rebound and five assist night helped Hornell pull away from Corning. Hornell used a 21-13 3rd quarter to extend the three-point halftime lead held by the Red Raiders. Maddie Moore had a dozen points and 10 rebounds, and Selena Maldanado put up 10 points. The leading scorers for Corning were Alyssa Dobson and her 13 points, and Kellie Zorbe with 10 points.

BYRON-BERGEN (6-1) 55
Le ROY (1-6) 49
WHEATLAND-CHILI (1-5) 23
OAKFIELD-ALABAMA (8-0) 61
Led by Kelsey Schlagenhauf's double-double, and Caitlyn Ryan's 17 point night, the Oakfield-Alabama Hornets were able to remain unbeaten against Wheatland-Chili. Schlagenhauf finished with 11 points and 12 rebounds, and also dished out three assists. Alea Groff had seven steals in the contest to go along with her 14 points. MaKena and Brooke Reding finished with six and five points each, with the other two scorers being Emma Wray (five) and Piper Hyde (three).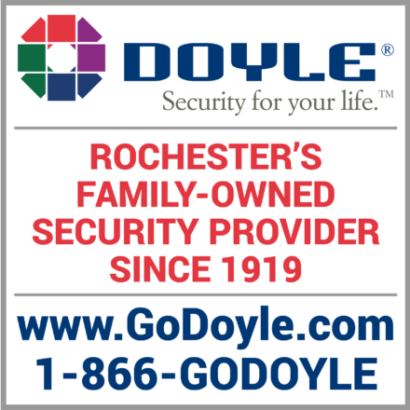 BOYS
BATAVIA LIONS CLUB TOURNAMENT at Batavia-Notre Dame
ROYALTON-HARTLAND (VI) 43
Le ROY (6-1) 71
Meritt Holly's 28 point, 13 rebound showing helped Le Roy extend their win streak to five games. Mitch Hockey notched himself 24 points, and Finn Shelby chipped in six points and 11 rebounds.
ELBA (4-2) 44
OAKFIELD-ALABAMA (5-0) 60
ALEXANDER (4-3) 51
BATAVIA-NOTRE DAME (6-1) 66
ATTICA (3-4) 50
BATAVIA (1-5) 48
Simon Lamparelli and Luke George's 16 and 10 point respective performances helped Attica squeeze out the victory against Batavia. Other scorers for Attica were Noah Wheeler (six), Cole Harding (six), Tyler Strong (four), Jeremiah Donohue (three), Brandon Dufour (three), and Alex Barrett (two). Carter McFollins scored a game-high 19 points for Batavia, while Tanner Mountain chipped in with a dozen. Both Sawyer Siverling and Mikey McKenzie had six points for Batavia, and Estavon Lovett finished with five points.
CAL-MUM BOYS BASKETBALL CHRISTMAS TOURNAMENT at Caledonia-Mumford
GANANDA (5-1) 42
CALEDONIA-MUMFORD (6-1) 61
Kyle Wade paced Cal-Mum with a 25-point, nine-rebound performance in the win. Cal-Mum used a 19-4 run over the course of the second quarter to build a 31-12 lead into halftime and never looked back. Scott Essig finished his night with 15 points and five rebounds, and Evan Raniewicz dished out seven assists while finding his way to 11 points. Jeremey Raymond chipped in with six points. For Gananda, Isaiah Espaillat led the Panthers with 14 points, and Caviness had 11 of his own. Luke Ciprich had seven points, all in the 2nd half.
DOUGLAS H. WESCOTT MEMORIAL BOYS BASKETBALL TOURNAMENT at Brockport
CHURCHVILLE-CHILI (4-3) 58
SPENCERPORT (2-6) 41
Jason Gibbs scored 15 of his game-high 26 points in the second quarter when Churchville-Chili turned a double-digit deficit into a seven-point advantage. Gibbs connected six times from the floor including two of three 3-pointers in the contest. The win was the third straight for Churchville which will play Eastridge in Wednesday's championship game. Robert Munding added 13 points in the win. Mac Bean scored eight. Joaquan Thomas had four points. Ricardo Lagares (3), Amir Thomas (2) and Michael Sardoli (2) also scored for the Saints. Spencerport's Bryon Streb scored eight of his team-high 19 points in the first quarter when the Rangers sprinted to a 20-9 advantage. Ty Heaton chipped in eight points. Justin Bryant and Te'Jon McCadney had five apiece, and Jason Marchincin scored four points.
EASTRIDGE (6-0) 72
BROCKPORT (1-6) 50
Cordell Young's 24 points played a pivotal role in helping Eastridge maintain its undefeated record. Caquan Wester contributed 12 points, while Emmanuel Torres dropped 10. Zy Switzer knocked down two 3's on his way to an eight-point night. Other scorers for the Lancers: Emmanuel Leftenant (seven), Sean Pope (four), Jalonie Pittman (four), Laval Johnson (two), and Jayden Reese (one). Brockport was led by Pete Leicht and Nate Grego, who scored 15 and 13 points respectively. Cooper Hassall (eight), Kaeden Laureano (five), Justen Sillen (four), Xavier Markel (three), and Owen Cummings (two) also scored.
HF-L COUGAR CLASSIC at Honeoye Falls-Lima
LIVONIA (2-4) 64
NE DOUGLASS (3-3) 69
Chris James and Roberto Echevarria both scored 19 to help NE Douglass secure the victory. Echevarria scored 10 of his 19 points in the fourth quarter, when he went on a run scoring 10 straight for the Panthers. Loren Thomas finished with nine points, eight rebounds, and four steals. Jules Boatwright added nine points during the win. Wilson Riaa and Chrishton Wester scored five apiece. Asiatic Rahmaan added three. Christopher Coyle led Livonia with 25 points. Evan Swan added 19 for the Bulldogs. Justin Skelly scored nine. Jake Watkins had five. Lucas Ray (4) and Connor Feehan (2) rounded out the Livonia scoring. 
GREECE ODYSSEY (0-7) 27
HONEOYE FALLS-LIMA (2-4) 68
Nolan Smith put up a 22-point, 10-rebound outing while Ben Carson finished with 12 points and seven boards to lead HF-L. JT Killenbec scored seven, snagged seven rebounds, and dished out five assists. Rhyan Garey had five steals with his eight point, 10 rebound night. Other scorers for the Cougars: Carson Joint (6), Trent Wager (4), Drew Angelo (4), Sam Vogt (2), Wyatt Huff (2), and Tyler Emerson (1). For Oddysey, Maron McDonald scored 15 for the Leopards. Other players to get into the scoring column were Josh Colon (three), Josh Tantalo (three), Bruce Crockton (two), Camden Metzler (two), and Kawliga Goodenew (two).
SCIO Dr. DiGIROLAMO MEMORIAL TOURNAMENT at Scio/Friendship
CUBA-RUSHFORD (2-2) 49
HOUGHTON (2-3) 32
BELFAST (3-2) 32
SCIO/FRIENDSHIP (6-2) 41
__
HILTON HALL-OF-FAME TOURNAMENT
FRANKLIN (0-8) 41
IRONDEQUOIT (3-2) 76
Xavier Gissendanner and Ryan Heath combined to score 24 points in the first half when Irondequoit jumped out to a 47-17 lead on the way to its second win in three games. Gissendanner connected four times from the floor during the opening 16 minutes and finished with a game-high 17 points. Heath added 16 points of his own. Evan Leonardo accounted for 12 points in the win. Damon Brumfield (6), Javier Flowers (6), Quinn VanKerkhove (6), Kenyon Lovett (4), Charles Barnes (3), Ryan Boe (2), Owen Salerno (2) and David Caesar also scored for Irondequoit. Shawn Goins paced Franklin with 11 points. Terrence Thompson and Chauncey White-Oliver added nine apiece. Sha'mere Freeman had seven points, and Tyree Jenkins contributed five. Irondequoit will play Greece Athena in Wednesday's championship game.
GREECE ATHENA (5-2) 66
HILTON (2-5) 62
After 13 lead changes through the first 14 minutes of the second half, the Greece Athena boys' basketball team had one run left in them. And that was the difference Tuesday night. Khorie Reaves and cousin James Reaves, Jr. combined for 41 points as Athena won its fifth straight game. READ MORE. 
—
FAIRPORT (4-1) 56
BISHOP GRIMES (III) 36
After bringing a four-point lead into the halftime break, the Red Raiders used a 35-point second half to topple Bishop Grimes. Fairport's scoring came pretty evenly, with leading scorers being Ian Kennedy and his 11 points, and Alex Hill with nine points. Other players to join Fairport's scoring column included Wallace Rahmaan (eight), Bruce Wilder (seven), Jake Koonmen (six), Aidan White (five), Zac Ditzel (four), James Stanek (three), Hayden McCue (two), and Josh Knapp (one). Sylvester Seton led Bishop Grimes with 14 points. 
C.G. FINNEY (2-8) 46
CANADAIGUA (3-1) 83
NEWARK (3-4) 50
PENFIELD (3-3) 53
PALMYRA-MACEDON (2-3) 68
NORTHSTAR CHRISTIAN (4-2) 83
Senior guard Ryan Garwood led Northstar with 26 points and seven assists. Larry O'Neal put up a 19 point, 14 rebound performance and Andrew Eschner dropped 23 points in the Knights' 4th straight win. For Pal-Mac, Paul Goodness scored a game-high 30 points.
RED CREEK (2-3) 32
RED JACKET (2-3) 41
Daltyn Hanline and Kyle DaMore were the two leading scorers for Red Jacket, putting up 13 and 12 points each. Mason Pollott (seven), Parker Moore (six), and James Sibeto (three) also scored in the win.
NAPLES (1-7) 32
MARCUS WHITMAN (5-3) 60
Nolan Lee knocked down four 3s during his 17 point outing, and Connor Tomion swiped seven steals along with his 12 points. Whitman pulled away in the second quarter, outscoring Naples 21-2 over the course of the frame. Brody Royston scored 11 points for the Wildcats. Other players to score for Marcus Whitman were Connor Gorton (seven), Bryce Tomion (four), Holden Lescord-Fry (four), Grant Kessler (three), and Jake Blankenburg (two). Dylan Bray led Naples with his 13 points, and Ryan Lester (10), Max Ryan (5), Hayden Liddiard (2), and Jackson Brahm (2) also scored for the Big Green.
WARSAW (4-3) 66
KESHEQUA (0-8) 53
Matthew Auble's 18-point, 13-rebound night was enough to help power Warsaw to the win. Bailey Schell also picked up a double-double coming up with 15 points and 10 rebounds. DQ Johnson-Myers produced 13 points, and Jake Sawdey was able to put up 11 points to go along with seven rebounds. For Keshequa, Tyler Mallaber netted 18 points. Bryan Flanagan came up with 16 points of his own, and Cassius Chestnut contributed with 12 points.
HORNELL (3-4) 61
CANISTEO-GREENWOOD (4-3) 49
ARKPORT-CANSEREGA (2-5) 51
GENESEE VALLEY (1-6) 38
NORTHERN POTTER (PA) 33
JASPER-TROUPSBURG (7-3) 61
To report scores, please email photos of that night's scorebook pages to scores.pickinsplinters@gmail.com.