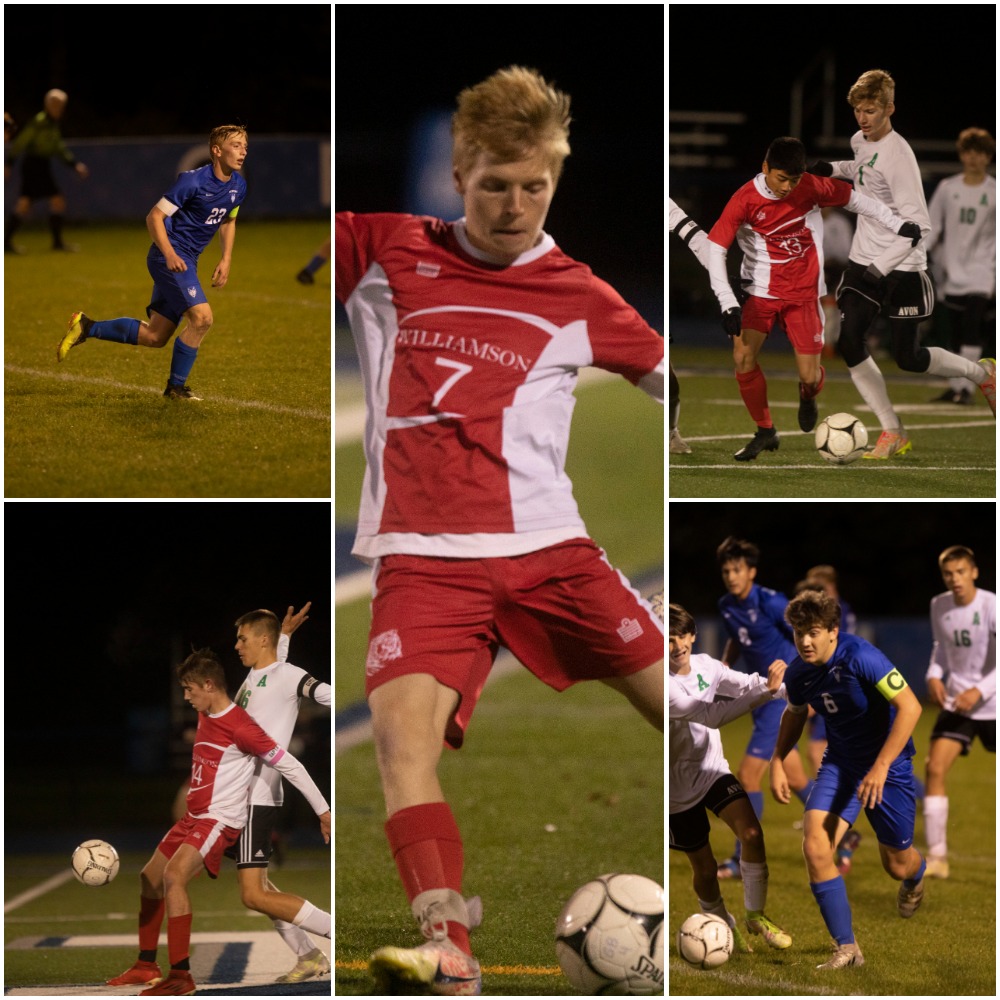 The Class C1 is up for grabs when Wayne County meets LCAA Division II. The Williamson Marauders and Geneseo Blue Devils will face off on Saturday. Here is the breakdown:
No. 2 seed WILLIAMSON MARAUDERS (14-3-1/Wayne County) vs. No. 4 seed GENESEO BLUE DEVILS (12-4-2/LCAA Division II)
How they got here: Williamson (No. 12 NYSSWA Class C) opened with a 2-1 win over No. 7 seed East Rochester in the quarterfinals, and defeated No. 3 seed Avon (No. 18 NYSSWA Class C) 1-0 in the semifinals. Geneseo defeated No. 5 seed Pavilion/York, 2-1, in the quarterfinals, and beat No. 8 seed Bloomfield 2-1 in the semifinals.
Total goals scored: Williamson (56), Geneseo (34)
Total goals allowed: Williamson (15), Geneseo (16)
Last time they met: Geneseo and Williamson have not matched up in the past five years.
Trends: Williamson has won three of its last four and outscored its opponents, 9-2 in that span. Geneseo has won three straight and outscored its opponents, 6-3, in that span.
Players to Watch for Williamson: Troy Ingham Sr. A 12 goals, 10 assists; John Niles Jr. A 12 goals, three assists; Jonathan Hayes Sr. A nine goals, six assists; Adrian Cramer Jr. GK 83 saves, 15 goals allowed, 1292 minutes in goal
Geneseo: Ethan Bennett Jr. MF 12 goals, five assists; Sean McCaughey Sr. MF five goals; AJ Agosto Sr. GK 70 saves, 14 goals allowed, 1405 minutes in goal; Sebri Fantauzzo Jr. MF four goals, four assists;
Coaches: Albert Ferland (Williamson), Chris Masters (Geneseo)
History 101: Williamson is going for its third sectional title in the last 10 years. The Marauders captured titles in 2013 (Class C1) and 2011 (Class CC). Williamson beat Mynderse 2-1 in 2013 and East Rochester in 2011.
Geneseo is attempting to win its fifth sectional title since 2011. This marks the sixth time the Blue Devils have reached the finals in that span. Geneseo won in 2017, 2015, 2013 and 2011. The Blue Devils most recently lost in the finals to Naples in 2019.
A 1:30 p.m. kickoff is scheduled Saturday at Avon High School.