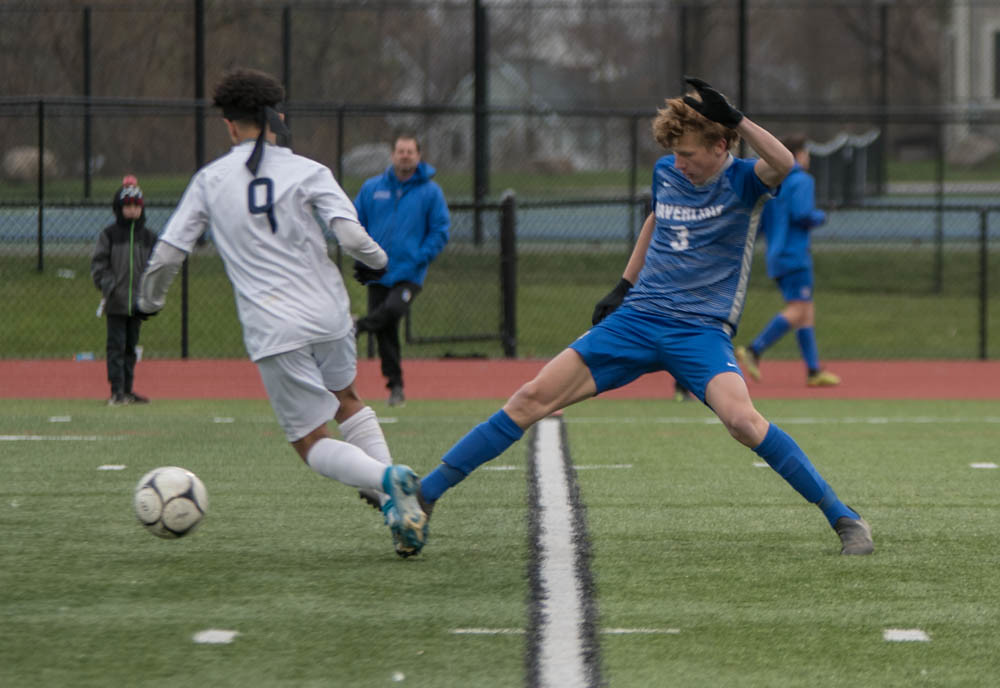 The Boys' Class B2 sectional title will be decided between division rivals. The Bath-Haverling Rams and Wayland-Cohocton Eagles will square off on Saturday at SUNY Geneseo. Here is the breakdown:
No. 1 seed BATH-HAVERLING RAMS (18-0/LCAA Division I) vs. No. 6 seed WAYLAND-COHOCTON EAGLES (10-9/LCAA Division I)
How they got here: Bath-Haverling opened with a 8-0 win over No. 8 seed Letchworth/Warsaw in the quarterfinals, and defeated No. 4 seed Bishop Kearney 4-2 in the semifinals. Wayland-Cohocton defeated No. 11 seed Dansville, 2-0, in the opening round, and beat No. 3 seed Attica 4-1 in the quarterfinals. The Eagles took down No. 2 seed Penn Yan, 1-0, in the semifinals.
Total goals scored: Bath-Haverling (96), Wayland-Cohocton (49)
Total goals allowed: Bath-Haverling (5), Wayland-Cohocton (57)
Last time they met: Bath-Haverling and Wayland-Cohocton met twice in the regular season, and the Rams won both. Bath-Haverling won 8-0 in the first matchup, and 5-0 in the second game.
Trends: Bath-Haverling has won 32 consecutive matches dating back to last season when the Rams finished undefeated. Wayland-Cohocton has won four in a row and outscored its opponents, 10-1, in that span.
Players to Watch for Bath-Haverling: Keefer Calkins Sr. A 40 goals, 12 assists; Braden Yartym Sr. MF 10 goals, 16 assists; Zach Musso Jr. A 10 goals, three assists; Ezra Hoad So. D 13 goals, seven assists; Jamie O'Neil Sr. eight goals, three assists; A. J. Brotz Sr. GK 66 saves, four goals allowed, 1171 minutes in goal
Wayland-Cohocton: Markus Brehm So. MF 15 goals, seven assists; Brogan Cotter Sr. A 12 goals, nine assists; Recktenwald Michael Sr. GK 127 saves, 32 goals allowed, 1040 minutes in goal; Titan Rocha Jr. A seven goals, four assists; Mehlenbacher Issac So. MF five goals, three assists;
Coaches: Matt Hill (Bath-Haverling), Brent Owens (Wayland-Cohocton)
History 101: Bath-Haverling has made it to the sectional finals seven times in the past decade. This marks the fifth-straight finals appearance, with the Rams winning the last three sectional titles. The Rams defeated Bishop Kearney in 2019 and 2020. Bath-Haverling won its other titles in 2018 against Letchworth/Warsaw, and 2011 against Livonia.
Wayland-Chocton has not made it to the sectional finals in the past 10 years. The Eagles reached the semifinals in 2017.
A noon kickoff is scheduled Saturday at SUNY Geneseo.