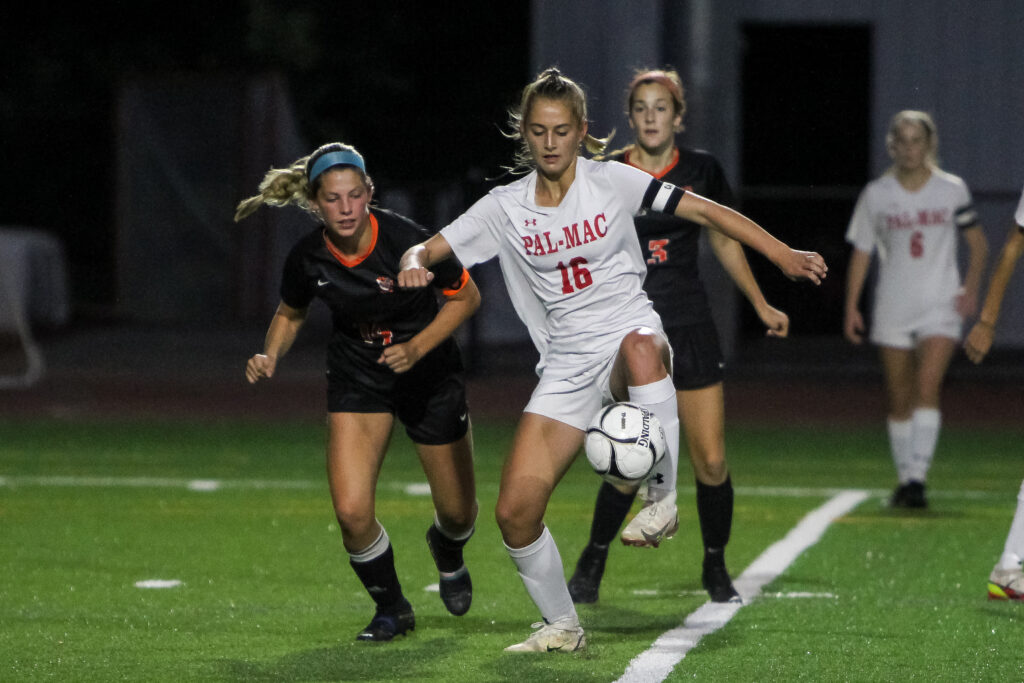 One team is seeking its second straight sectional title. The other is making its second sectional final appearance in four seasons. Palmyra-Macedon and Hornell will meet Friday to decide the 2021 Section V Class B1 Girls' Soccer Championship. Here's the breakdown:
No. 1 seed PALMYRA-MACEDON RED RAIDERS (16-2/Finger Lakes East Division) vs. No. 3 seed HORNELL RED RAIDERS (16-2/Livingston County Division I)
How they got here: Palmyra-Macedon (No. 11 NYSSWA Class B) opened with a 10-0 win over No. 9 seed Greece Odyssey in the quarterfinals and advanced past No. 4 seed Batavia, 5-0, in the semifinals. Hornell defeated No. 6 seed Newark, 4-1, in the quarterfinals and No. 2 Greece Olympia, 3-1, in the semifinals.
Total goals scored: Palmyra-Macedon (81), Hornell (61)
Total goals allowed: Palmyra-Macedon (8), Hornell (14)
Trends: Palmyra-Macedon has won six of its last seven games with five shutouts in that span. Hornell has won seven consecutive contests and outscored its opponents, 26-4, in that span.
Players to Watch for Palmyra-Macedon: Clare Boesel Jr. GK 82 saves, eight goals allowed, 1,470 minutes in goal; Mercedes Buckingham Sr. D/MF two goals, 10 assists; Reagan Diehl So. MF nine goals, seven assists; Maya Ikewood So. MF/F 24 goals, 14 assists; Emma Robinson Jr. F 22 goals, seven assists; Molly Seither Jr. MF 10 goals, 13 assists; Kylie Waeghe Sr. MF/F five goals, seven assists
Hornell: Lilly Adams F six goals, six assists; Tayghan Doorley F five goals, four assists; Ireland Harrison F 16 goals, three assists; Juliet Marino GK 42 saves, 12 goals allowed, 1,260 minutes in goal; Sophie Wilkins MF nine goals, six assists
Coaches: Mike Karns (Palmyra-Macedon), Mike Wilkinson (Hornell)
History 101: Palmyra-Macedon is making its second sectional final appearance in the last four years. The Red Raiders won the 2018 Class B1 title over Newark and advanced to regionals with a 2-0 victory over Class B2 champion, Dansville. Hornell is the reigning sectional champion. The Red Raiders defeated Greece Olympia, 2-0, to win last season's title.
A 7:45 p.m. kickoff is scheduled at Finger Lakes Community College.