The Section V Girls' Soccer Class D1 tournament begins on Wednesday with one game and the quarterfinals proceed on Saturday with four matchups. The semifinals are scheduled for Wednesday, October 27th and the finals for Saturday, October 30th. Here's the breakdown:
No. 1 seed FILLMORE EAGLES (Allegany County Division I)
Record: 16-0-0
Streak: Haven't lost a game.
Goals scored: 75
Goals allowed: 7
Finish last season: Lost in Class DI finals to Arkport after going 14-0-0.
Opponent: Winner of Mount Morris v. South Seneca.
No. 2 seed MARION BLACK KNIGHTS (Wayne County)
Record: 13-3-0
Streak: Had a 13-game win streak snapped in final regular season match.
Goals scored: 73
Goals allowed: 12
Finish last season: Lost to Byron-Bergen in Class C2 sectionals.
Opponent: Genesee Valley/Belfast
No. 3 seed ARKPORT/CANASERAGA WOLVES (Steuben County Division I)
Record: 11-4-0
Streak: Snapped an 11-game win streak in final game of regular season.
Goals scored: 44
Goals allowed: 14
Finish last season: Downed Fillmore for Class D1 championship.
Opponent: Wheatland-Chili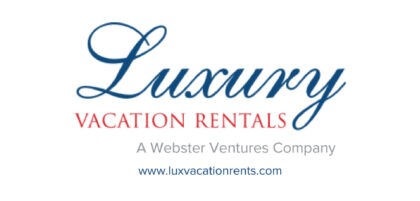 No. 4 seed HONEOYE BULLDOGS (Finger Lakes West Division)
Record: 11-5-0
Streak: Entering sectionals with two-game win streak.
Goals scored: 33
Goals allowed: 16
Finish last season: Lost to Genesee Valley in Class D1 quarterfinals.
Opponent: Naples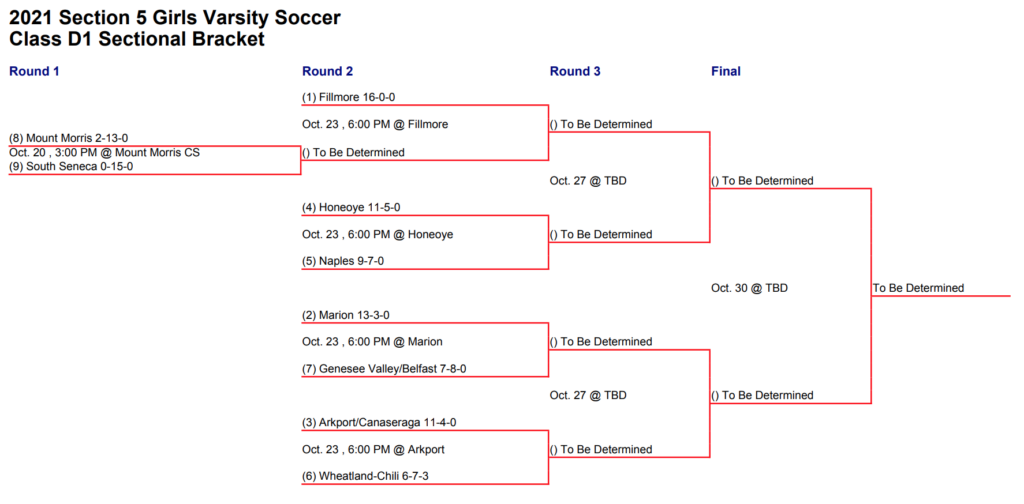 No. 5 seed NAPLES BIG GREEN (Finger Lakes West Division)
Record: 9-7-0
Streak: Had a four-game win streak snapped in regular season finale.
Goals scored: 39
Goals allowed: 29
Finish last season: Lost to Pavilion in first round of Class C2 sectionals.
Opponent: Honeoye
No. 6 seed WHEATLAND-CHILI WILDCATS (Genesee County Division I)
Record: 6-7-3
Streak: Entering sectionals with a 2-3 record over last five games.
Goals scored: 25
Goals allowed: 29
Finish last season: Beaten by Keshequa in first round of Class DI sectionals.
Opponent: Arkport/Canaseraga

No. 7 seed GENESEE VALLEY/BELFAST (Allegany County Division I)
Record: 7-8-0
Streak: Five game losing streak.
Goals scored: 19
Goals allowed: 28
Finish last season: Lost to Arkport in Class D1 semifinals.
Opponent: Marion
No. 8 seed MOUNT MORRIS BLUE DEVILS (Livingston County Division III)
Finish last season: Lost to C.G. Finney in opening round of Class D1 sectionals.
Opponent: South Seneca
No. 9 seed SOUTH SENECA FALCONS (Finger Lakes West Division)
Record: 0-15-0
Opponent: Mount Morris