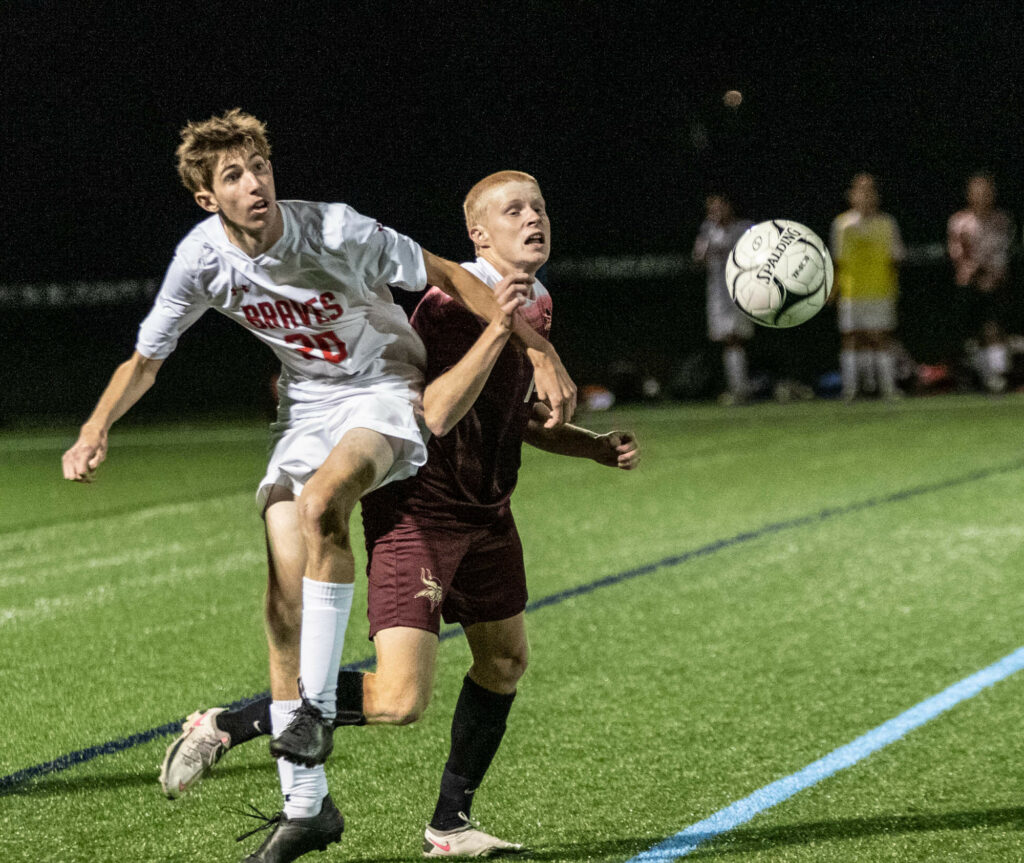 BOYS 
FRIDAY
LEROY (3-0-0) 5
CALEDONIA MUMFORD (0-3-0) 1
Mitchel Hockey registered two late second half goals and added a helper in LeRoy's third straight win. Maveric McKenzie opened scoring in the 10th minute using Hockey's feed. Zach Eschberger added a second tally 15 minutes later, unassisted. Cal-Mum's Kadan Vanelli scored the team's lone goal in the first half to put the score at 2-1 by halftime. 10 minutes into the second half, Parker Dowell scored his first of the year on touches from Evan Sherwood. Andrew Pocock and Ben Crocker grabbed assists on Hockey's final two tallies.
GENESEO (0-2-0) 0
PAVILION/YORK (3-2-0) 1
Jackson Feltham tallied the only goal of the match, his fifth of the year, to lead Pavilion/York over Geneseo. Zach Tillotson accounted for the assist on the play.
VICTOR (1-3-0) 2
RUSH-HENRIETTA (2-2-0) 1
Tyler Pero and Andrew Dempsey scored seven minutes apart in the first half to tie the game and take a lead that would not be surrendered. Ethan Adrid was credited with assists on both scoring plays. Angelo Lebron opened scoring for Rush in the 25th minute, unassisted.
PITTSFORD SUTHERLAND (3-0-0) 6
GREECE ATHENA (1-4-0) 1
Will Field and Ryan Petrone combined for four first half goals to drive Sutherland to victory. Isaac Alva and Henry Walbaum accounted for the two other tallies in the first half as well. Henry Goldstein finished with two assists while Henry Leahy and Maksud Gedemenli collected one. Field and Walbaum added an assist as well.
SPENCERPORT (1-2-0) 1
CHURCHVILLE-CHILI (2-2-0) 0
After a scoreless regulation, it took six minutes of overtime for Kyle Milburn and Spencerport to bury the game winner. Justice Hinman assisted on the tally.
GREECE OLYMPIA (1-2-0) 2
HONEOYE FALLS-LIMA (2-1-0) 3
Valentino Maiola used some last-minute magic to tie the match and steal the win in overtime. Trailing 2-1, Maiola buried the equalizer with 1:23 left in regulation. The senior proceeded to end the game with two minutes left in overtime. Both tallies were assisted by Madut Mathuc. Maiola assisted on the game's first goal scored by David Brassie. Olympia snagged the 2-1 lead early in the second half.
WEBSTER SCHROEDER (2-2-1) 0
HILTON (3-0-0) 7
Seven different players found the back of the net as Hilton provided a team-effort in its third straight win to open the season. Cody Cavuoto led the offense with a goal and two assists while Alec Smith provided one of each as well. Logan Matthews, Luca Dodge, Finn French, Jonathan Resnick and Jaxon Markham each scored one.
WEBSTER THOMAS (2-1-0) 1
IRONDEQUOIT (2-1-1) 2
Josiah Claudio got Irondequoit on the board at the 32 minute-mark of the first half. The Eagles' Austin Fontaine scored their second goal of the game at the immediate start of the second half. It held up to be the eventual game winner. Justin Connor was credited with the assist on Fontaine's goal.
BRIGHTON (1-2-0) 7
GATES-CHILI (0-4-0) 0
Adrian Storozynky and Daniel Barraclough-Tan combined evenly for the first four goals in Brighton's shutout victory over Gates. Chase Alexandre, Itamar Zahavi and Ben Vitale each added a tally late in the second half.
CANANDAIGUA (2-1-0) 3
PITTSFORD MENDON (1-1-1) 2
Simon Goldstein and Nicholas Paganelli accounted for Mendon's two goals, nine minutes apart, in the loss.
EAST ROCHESTER (1-3-0) 0
GENESEE VALLEY/BELFAST (3-1-0) 2
Matt Weaver found the back of the net twice in the first half to propel Genesee Valley/Belfast over long-distance foe, East Rochester. Weaver now has six goals on the year. The freshly merged team finished with an advantage in shots and corners; 5-3 and 8-3, respectively.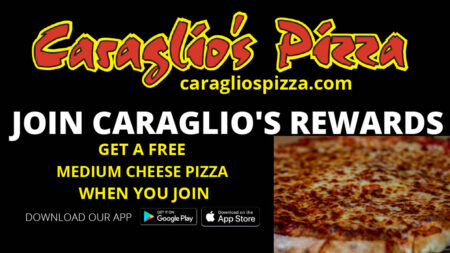 MOUNT MORRIS (2-0-0) 9
FRIENDSHIP (0-3-0) 0
BISHOP KEARNEY (2-2-0) 1
KESHEQUA (1-1-0) 0
Joey Triassi registered his third goal of the year in the 58th minute to push Kearney past Keshequa. Junior keeper Sam Furioso picked up his second straight shutout as well.
MYNDERSE (0-2-0) 0
BATH-HAVERLING (3-0-0) 7
The Rams opened with six goals in the first 19 minutes of play to slide right by Mynderse in its third consecutive victory. Keefer Calkins topped the offense with two goals, one in each half, and an assist. Ezra Hoad broke the game open within the first two minutes. Zach Musso, Braden Yartym, Blake Walruth and DJ Smith all followed with consecutive goals of their own. Brady Dickson and Yartym finished with an assist apiece on the night.
SATURDAY
PENN YAN (3-0-1) 1
NAPLES (2-0-1) 1
MARCUS WHITMAN (1-3-0) 0
SODUS (1-1-0) 4
Kyle Zerbe bolstered the Sodus offense with two tallies in part of a four-goal first half to nail down its first win. He helped open scoring with touches extending to Logan Bulman in the fourth minute. Zerbe doubled the early lead and later drove in his second goal on a penalty kick to push the score to 4-0. A minute prior, Amanti Jones netted his first of the season on an assist from Bulman. Jose Zuniga Vega assisted on Zerbe's first tally.
ATTICA (2-0-0) 1
PAL-MAC (1-2-0) 0
Simon Lamparelli broke the ice at the 66-minute mark to decide the defensive battle between Attica and Pal Mac. Jon Beck assisted on the play.
PORTVILLE () 1
HORNELL (3-1-1) 1
Ian Ashworth found Shawn Rose for the lone first half goal and only goal in the contest. Hornell finished with 23 shots and six corners.
HONEOYE (2-2-0) 1
MOUNT MORRIS (3-0-0) 5
Ben Bacon picked up his fourth and fifth tallies of the year to steer Mount Morris to victory. The junior midfielder accounted for an assist to Jack Lonsberry's goal late in the first.

ODESSA-MONTOUR () 1
ADDISON (6-0-0) 10
MCQUAID (4-0-0) 4
AQUINAS (0-2-0) 0
McQuaid's offense exploded for four goals in a 10-minute span to improve to stay unbeaten to open the season. Andrew O'Hern netted two of the goals, including the icebreaker at the 65th minute. Elliot Aguirre followed immediately after O'Hern's initial goal using a feed from John Palermo. Trey Leo put the lid on the match with Sodus' fourth of the game. Marco Pilato, Casey Montesano and Dylan Bucci all collected an assist. McQuaid has four players with multiple goals on the year and have yet to give up a goal over four games played.
WILLIAMSON (3-1-0) 2
AVOCA/PRATTSBURGH (3-2-0) 1
Dylan Lang grabbed the early lead for Williamson and John Niles cushioned it before the end of the first. The Marauder defense allowed one slip up late in the match to Jasier Williams but held up enough for the victory. Troy Ingham picked up an assist on Niles' tally.

DANSVILLE (1-3-0) 11
WATERLOO (0-4-0) 0
AVON (2-0-1) 2
BATAVIA (3-1-1) 2
Avon managed to revive itself from a 2-0 deficit and the defenses stood tall through extra time to hold for the tie. Colin Dunn got it done for Batavia with two goals, 1o minutes apart in the first half. Carter Havens assisted on both marks. Alex Mayen cut the score in half with a late first half goal on an unassisted effort. Hudson Volpe equalized the score midway through the second with help from Trevor Stroud. Avon finished with 26 shots and Noah Delcamp, Batavia's keeper, was tested with nine of them.
MIDLAKES/RED JACKET (0-4-0) 0
GREECE ODYSSEY (3-0-0) 9
LETCHWORTH/WARSAW (0-1-1) 1
GENESEO (0-2-1) 1
James Hy registered Geneseo's goal three minutes into the match.
WELLSVILLE (2-2-0) 0
WAYLAND-COHOCTON (3-1-0) 3
Titan Rocha netted two and assisted on Way-Co's other tally from Mehlenbacher Issac in their second straight shutout at home. Rocha scored the only goal in the first half, breaking the scoreless tie at the 14-minute mark. Issac added the assist. Michael Gammell also grabbed an assist on a Rocha tally.
KESHEQUA (1-1-1) 7
BLOOMFIELD (2-0-1) 7
ALLEGANY LIMESTONE (VI) 4
FILLMORE (2-2-0) 0
CANISTEO-GREENWOOD (1-1-0) 3
HAMMONDSPORT (1-4-0) 0
Hunter McCaffery played a role in all three of Canisteo's tallies to lead the squad to its first win of the year. Aidan Stewart claimed the 1-0 lead four minutes into the second half. Derek Jackson increased the score to 2-0 and McCaffery finished off scoring with 10 minutes left in the game. The senior assisted on the first two tallies for three points on the evening.
CUBA-RUSHFORD (1-2-1) 3
SCIO (0-3-0) 2
Chandler Wirth granted Cuba-Rushford its first win of the season on an overtime penalty kick. Nate Cole struck first, unassisted, to give the Rebels the lead. Ethan Davenport tied it on a rebounded shot from Lazar Bulajic and Jordan White gave Scio the lead shortly after. Jacob Smith evened the game for Cuba, sending it to overtime.
GIRLS
FRIDAY
HAMMONDSPORT (0-3-0) 1
AVOCA/PRATTSBURGH (2-1-0) 5
Riley Stowe and Olivia Kilmer nearly accounted for all of offensive production in the Avoca/Prattsburgh victory. Stowe notched a hat trick and Kilmer followed with two goals and an assist. Aside from Stowe's first half tally, the squad's final four goals were scored in the second half. Ariana Sierra picked up an assist on the first goal. The Stowe/Kilmer pair have generated all nine of the goals scored by the Tigers/Vikings this season.
ALFRED-ALMOND (1-4-0) 1
CAMPBELL-SAVONA (3-0-0) 2
Karrigan Ellison spearheaded the Campbell-Savona offense with two goals, including the overtime game-winner. Ellison and the Panthers capitalized in the sixth minute of the game. The senior called game in the third minute of overtime on an unassisted effort.
EAST ROCHESTER (0-3-0) 0
GANANDA (1-3-0) 9
Ella Lathrop, Isabella Hoffmann and Emerson Paull each registered two goals for Gananda's first win of the season. Eva Jenny, Brianna Holmes and Nicole Cruz scored in the contest also.
HAC (2-1-0) 0
HONEOYE (3-0-0) 1
Leah Green notched the only goal of the game and her fourth of the season with an unassisted effort in the second half. HAC's goalkeeper, Morgan Fowler, made 10 saves in the contest while Mickayle Scheele finished with three for Honeoye.
RED CREEK (0-2-0) 1
MARION (2-2-0) 4
Abigail Marotta connected with Delaney Szostak three separate times to lead Marion to victory. Two days after scoring five goals, Marotta followed up with a hat trick and an assist to Payton Walters to make it a 3-0 game. Szostak assisted on all of Marotta's goals in the contest. The sophomore now is up to nine goals on the season. Mackenzie Ferguson scored the lone goal for Red Creek late in the second half. Keeley McConkey was credited with the assist.
LETCHWORTH (1-2-0) 3
NORTHSTAR (2-1-0) 0
Kasey Krenzer turned away nine shots in net and three separate players found the back of the net for Letchworth for its first win of the season. Allison Valentine broke the game open in the fifth minute on a feed from Hana Gill. Annetta Owens doubled the lead shortly after halftime and Lindsay Constable added insurance with nine minutes to go in regulation. Jordan Morin finished with an assist as for the Indians as well.
DANSVILLE (3-0-0) 11
WAYLAND-COHOCTON (0-2-0) 0
Madison Lee scored four of five goals in the first 13 minutes to decide the game early on the road. Lee also crammed in two assists on the night. Kali Meyer was the only other player to register multiple goals for the Mustangs with two. Nicole Acker, Sidney Stone, Summer Foster and Braelynne Potter all found the back of the net once. Abbey Belcher made two saves for the shutout.
MARCUS WHITMAN (3-1-0) 4
BLOOMFIED (2-1-0) 5
In a back-and-forth battle, Maddie Johnston finally put the game out of reach for Whitman with a pair of back-to-back goals. Midway through the second half, Johnston scored twice in four minutes to break the 3-3 tie and give Bloomfield its first two-goal lead of the match. Whitman got one back with Zoelle Payne's unassisted goal but couldn't complete the comeback. Scoring opened in the 11th minute with Bloomfield's offensive leader, Marcy Kast's seventh tally of the season. Whitman responded with two goals from Taylor Bond and Payne, using an assist from Aurora Woodworth. Kast leveled the game and regained the lead with consecutive goals between halves. Lana Burnett knotted the game at three two minutes after Kast's third goal of the night. Johnston added two assists on the night to Kast's one. Woodworth collected two as well for Whitman.
SOUTH SENECA (0-3-0) 0
DUNDEE/BRADFORD (2-1-0) 3
WAYNE (3-1-0) 1
HONEOYE FALLS-LIMA (2-0-1) 4
Maria Karipidis found the back of the net twice and added an assist to propel HFL over Wayne. Both of her tallies came in the second half. The first broke a 1-1 tie following half and the second increased the lead to 4-1. Abby Zollo gave HFL the lead 20 minutes into the game. Wayne's Gianna Ryndock evened the score with four minutes remaining in the half. Isabela Woloszuk registered an unassisted score for the Panthers as well.
ARKPORT/CANASERAGA (1-3-0) 7
JASPER-TROUPSBURG (0-3-0) 0
Julia Flaitz hammered in four goals to ensure Arkport/Canaseraga got its first win. Naomi Haraty followed with two of her own and Maureen Stuckey contributed one. Emily Fuller made six saves in the shutout win. Grace Carney, Haraty, Flaitz and Stuckey each finished with an assist.
NEWARK (3-1-0) 3
KENDALL (0-2-0) 2
Tied at two entering overtime, Megan Napoleon sealed the victory for Newark using a helper from Jayda Solomon. Emma Quintern snagged the initial lead for Kendall in the 13th minute. Solomon responded before the end of the half to tie it at one. Isabel Robson added a consecutive tally for Newark and T'Mia Kitchings knotted the score up at two by the 15th-minute mark of the second half. Napoleon assisted on Robson's tally as well.
BATH-HAVERLING (2-1-0) 5
MYNDERSE (2-1-1) 0
Meredith Czajkowski and Ella Yartym combined for four goals with two apiece to hand Mynderse its first loss of the season. Lillian Dickson collected three assists and Czajkowski added one. Sydney Burns had an assist as well. Freshman Lola Coots combined with Riley Hoad and Natalie Contello on the shutout.
WILLIAMSON (2-2-0) 10
SODUS (0-2-0) 0
Seven different players found the back of the net for Williamson as it trounced over Sodus in the first of two games this season. Elizabeth Brandt, Morgan Peets and Paige Jordan all scored twice in the contest. Taylor Williams, Anna Henner, Andrea Hurtado and Alyssa Leaty accounted for the rest of the tallies.
SATURDAY
GENEVA (1-4-0) 2
GREECE OLYMPIA (2-0-0) 5
A game after completing a hat trick, Kuditra Derosa exploded for five goals to singlehandedly push Olympia to victory. Five different players gathered assists on the senior forward's tallies. Sarah Tawaf, Morgan Welch, Madison Walker, Kayla Mattice and Jordan Walker all contributed. Clare Canario gave Geneva the initial 1-0 lead but only lasted 14 minutes. Kaitlyn Wright netted Geneva's second goal at the start of the second half. Both scorers assisted on each other's goals.
LIVONIA (1-5-0) 1
GENESEO (2-1-0) 2
Emily Lamb and Maddy Mark netted their first varsity goals to tie and win the game with late-game heroics on the road. Lamb buried the game-winner three minutes into overtime. Mark evened the game on a Morgan Wolcott corner with eight minutes remaining in the game.
ADDISON (3-2-0) 1
CANISTEO-GREENWOOD (2-2-0) 2
Lillian Mullen made a whopping 28 saves to keep the score tied and allow Lily Rexford to bury the golden goal in extra time. Kylie Williamson registered Canisteo's other tally with help from Brooke Burd. Jillian Ames scored the game's first goal to give Addison a first half lead.
NORTH ROSE-WOLCOTT (0-2-0) 0
PENN YAN (2-1-0) 2
Sierra Harrison registered a goal in each half to propel the Mustangs past North Rose-Wolcott. Maihue Miranda-Wiltberger and Kaley Griffin picked up assists. Elle Harrison made two stops for the shutout.
PITTSFORD MENDON (2-1-0) 0
WEBSTER THOMAS (3-1-0) 1
Catherine Rogers netted the lone goal just past the midway point in the second half to hold off Thomas for the win. Mia Estelle collected an assist and Jeylan Bay turned away two shots for the shutout.
KESHEQUA (1-1-1) 0
WARSAW (4-0-0) 2
Makayla Higgins and Morgan Langdon each found the back of the net for Warsaw as the team rolled to its fourth straight victory. Higgins also finished with an assist to Langdon's tally. It was the Tigers' third shutout of the year and the team's first win with less than nine goals for.
HORNELL (4-0-0) 5
FALCONER/CASSADAGA () 0
Ireland Harrison assembled a hat trick to bolster the Hornell offense and help maintain the game for a fourth consecutive victory. Two of Harrison's tallies came unassisted while Stella Carretto helped on the other. Tayghan Doorley scored once for the Red Raiders and Marie Aini also picked up her first of the season. Harrison now has nine goals on the year.
FAIRPORT (2-1-0) 4
VICTOR (1-3-0) 1
After a scoreless first half, five combined goals were scored in the back half but in a one-sided manner. Fairport's Isabella Pucci and Erika Yancey got the Red Raiders out to a 2-0 lead with goals two minutes apart at the break of the second half. Katie Diem punched in her second goal of the season after assisting on Fairport's first tally. Andrea Wilson capped off scoring with five minutes remaining in regulation on a feed from Pucci. Victor's Jordan Chizuk wedged the Blue Devil goal between the four of Fairport's. Paige Ford was credited with the assist. Heather Cuminale and Sarah Hirschler also collected helpers in the winning effort.
GREECE ATHENA (4-0-0) 2
RUSH-HENRIETTA (1-2-1) 1
Facing a 1-0 deficit after the first half, Wrianna Hudson spearheaded the Athena offense to remain unbeaten in the young season. The sophomore capitalized twice in eight minutes to tie the game and give the Trojans a lead it would not concede. Emilee Montagliano made 17 saves for Athena. Isabella Astudillo and Kalee Kaufman both finished with an assist in the game as well. Avery Roberts was responsible for Rush-Henrietta's lone tally on an unassisted effort.
BATAVIA NOTRE DAME (3-1-1) 7
PEMBROKE (0-2-0) 0
Three players registered a pair of goals to help Batavia Notre Dame speed to victory. Arabella Rogers, Autumn Mathisen and Cayleigh Havens combined for six goals. Emma Sisson capped off scoring with a late second half tally. Mathisen finished with three additional assists while Kate Ricupito picked up two. Teresa Compton added one as well.
GREECE ODYSSEY (0-3-0) 1
GATES-CHILI (1-2-0) 5
Mia Bodulovic scored two of Gates' five goals to lead the offense in its first win of the season. The senior opened scoring with her first of the season in the 14th minute. Jade Salmon and Emily McManus increased the lead by two before the end of the half. Molly Hong and Bodulovic found the back of the net by the 10-minute mark in the second half to seal the deal for Gates. Skylyn Davidson, Ashley O'Hara, Mysha Moses, Meredith Hart and Salmon all collected an assist in the contest.
CALEDONIA-MUMFORD (1-1-1) 2
PERRY (0-3-0) 1
Taylor Mills and Marissa Roides handed Cal-Mum a 2-0 lead early in the second half to pave the way for its first win of the season. Holly McGinnis assisted on Roides' tally. McKenna Kelly cut the score in half two minutes after Cal-Mum's second goal. The score would remain 2-1 for the final 21 minutes. Brooke Westfall collected the assist on Kelly's goal.
SPENCERPORT (4-0-0) 3
IRONDEQUOIT (1-3-0) 0
Bre DeHond led the Spencerport offense with two goals and Cate Burns made five stops in net for Spencerport's second shutout of the season. By the eighth minute, DeHond and Aleena Solano had given the Rangers a 2-0 lead. Lily Brongo earned a helper on both goals. Solan picked up the assist on DeHond's insurance tally 10 minutes into the second.
BRIGHTON (3-1-0) 2
PITTSFORD SUTHERLAND (1-3-0) 1
Maggie Cregan found the back of the net in each half to subdue Sutherland for the duration of the match. The junior buried her first of the game in the 30th minute. Her second and the game-winner came three minutes after halftime. Pauny Khounpachamsy picked up an assist on the goal.
WEBSTER SCHROEDER (2-1-1) 1
OUR LADY OF MERCY (1-1-2) 1
Schroeder's Ella Dossier and Mercy's Caroline D'Anza canceled each other out with a goal apiece, forcing a tie. Kendall Brown contributed an assist to Dossier's goal. Olivia Morey helped on D'Anza's.
CHURCHVILLE-CHILI (0-3-0) 1
BROCKPORT (3-0-1) 4
Maija Young scored twice in the first half to lead Brockport over Churchville in the teams' first and only matchup of the season. Nadia Nealon squeezed a tally in between Young's to give the Blue Devils a 3-0 lead before half. Paige Taylor buried the victor's final goal in the second half. Jasmyn Miller, Nealon and Taylor all collected assists for Brockport. Kellin Mittermeyer-Parkman drove in Churchville's only tally already facing a sizable lead.
LYNDONVILLE/MEDINA (2-1-0) 3
PAVILION (1-2-0) 2
Ella Lewis and Lyndonville/Medina garnered a 3-0 lead and fended off Pavilion's late-game comeback for the victory. Lewis generated the 2-0 first half lead with both goals, one unassisted and the other helped by Lily Joe Carpenter. Kortney Boyce added the third tally on a Lewis assist 21 minutes into the second half. Kylie Conway and Ashley Carli put in Pavilion's two goals, three minutes apart. Tiger net-minder Olivia Eaton made 13 saves for the victory and Pavilion's Shea Amberger managed 10.
ALBION () 1
BYRON-BERGEN (2-1-0) 2
Ava Gray scored the game-winner with 10 minutes remaining in regulation to secure Bergen's second straight victory. Kendall Phillips netted the Bees' first at the 21-minute mark of the first half. Gray picked up the assist. Brooke Jarkiewicz made 10 saves in the victory.
WHEATLAND-CHILI (2-1-1) 4
NORTHVILLE () 2
Wheatland-Chili used four different goal scorers to outshine Northville on the road. Emily Parker opened scoring for the Wildcats and assisted on the team's second by Chyene Whitcomb. Grace Braselton made it 3-0 before half and Hannalee Hotaling added much-needed insurance in the second. Ella Chitaphong finished with an assist for Wheatland as well.
RED CREEK (0-3-0) 1
WATERLOO (2-0-2) 2
Red Creek's Mackenzie Ferguson buried a shot in the dying seconds of the first half for Red Creek's only offense. Abigail Sanzotta picked up an assist and Mikalah Bliss made 14 saves in the loss.
BATAVIA (2-2-1) 0
YORK (3-0-0) 1
Peytyn Geer pushed in the game-deciding goal in the 24th minute of the second half to extend York's win streak to three.