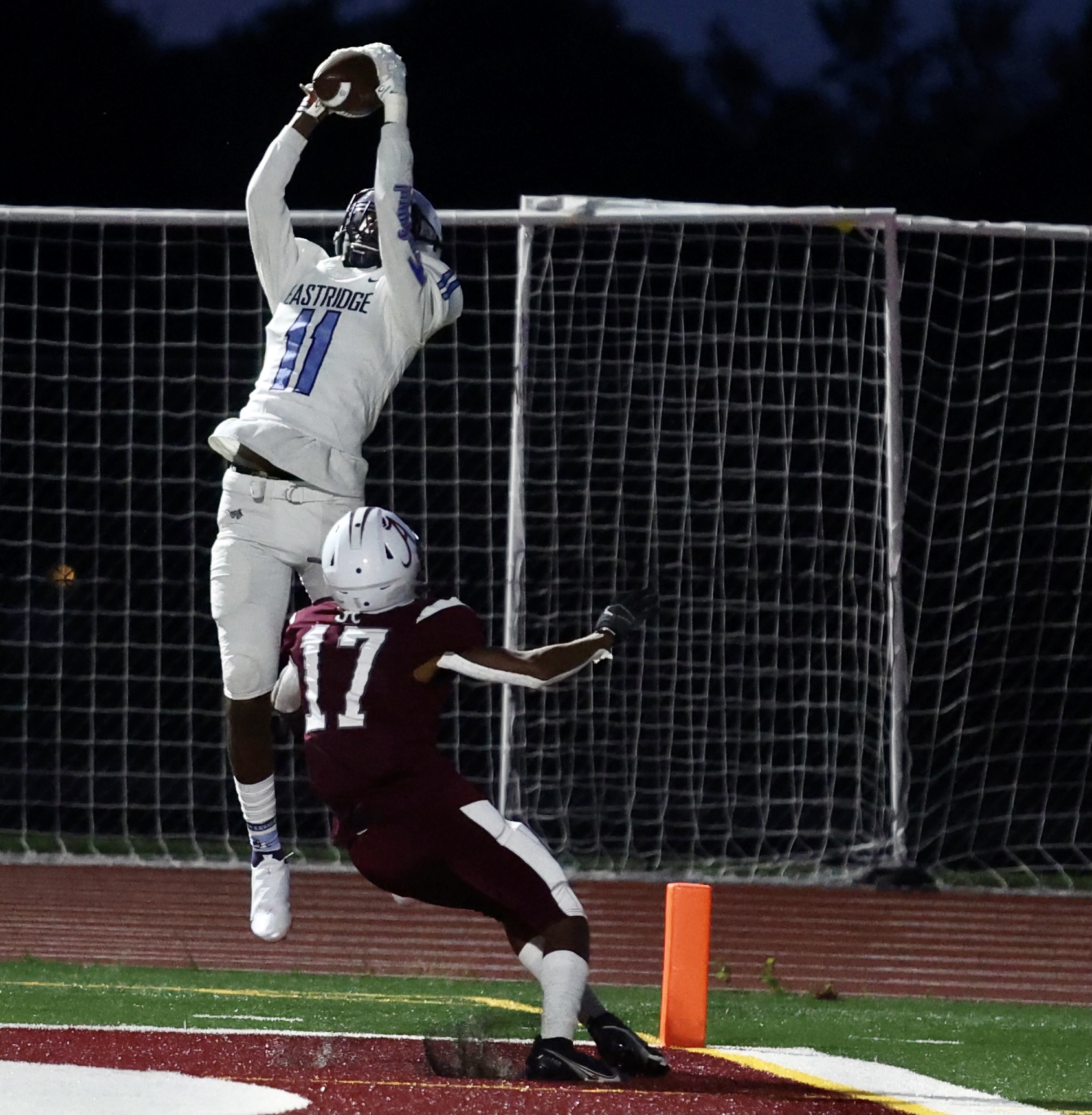 FAIRPORT (0-2) 14
AQUINAS (2-0) 42
Aquinas won 42-14, a much more comfortable victory than last week's 19-12 battle at Victor. READ MORE.
HILTON (0-2) 0
VICTOR (1-1) 26
The Blue Devils ran for nearly 300 yards The Blue Devils ran for nearly 300 yards as a team and shut out Hilton 26-0 for their first victory of the season. READ MORE.
EAST (1-1) 12
SPENCERPORT (2-0) 34
By the time they reached halftime, Sheffield had carried just six times but amassed 126 yards with scoring jaunts of 48, 53 and 6 yards as Spencerport (2-0) rolled to a 34-12 victory over the Eagles (1-1). READ MORE.
MONROE (0-2) 12
MCQUAID (2-0) 49
John Mahar slung three touchdowns on only eight passes as McQuaid rolled to a home-opening win. The senior quarterback compiled 161 passing yards on five completions. Xaye Collier and John Harding both scored a touchdown of their own. Collier's touchdown was an 80-yard burst to the house on a kickoff return. Harding averaged 10 yards on his 10 carries to total 100 yards. Senior linebacker Kendal Burno led the defense with nine tackles. Dominic Romano contributed six tackles and four pass break-ups.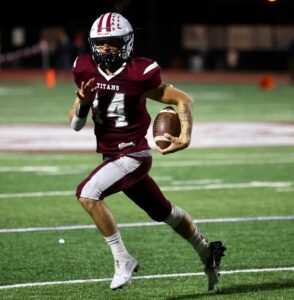 EASTRIDGE (0-2) 14
GREECE ARCADIA (1-1) 33
Senior quarterback Brian Shonitsky threw four touchdown passes to lead Greece Arcadia to its first win of the season.
GREECE ATHENA (2-0) 41
GREECE OLYMPIA/ODYSSEY (0-2) 22
Jayden Rapp exploded for five touchdowns to lead Greece Athena to its second straight road win to start the season. The sophomore quarterback slung four through the air on only 13 passes and scampered for one more. Overall, Rapp recorded 11 completions for 240 passing yards. Matthew Ranalletta caught half of Rapp's touchdown passes among his five receptions which totaled 95 yards. The junior wideout had eight tackles on defense as well. Senior wide receiver Zachary Wake chipped in with four catches for 67 yards and a touchdown reception of his own. For Greece Olympia/Odyssey, senior running back Xavier Jones only needed eight carries to accumulate 120 yards and two touchdowns. Naseem Spears led the defense with seven tackles, including one for a loss.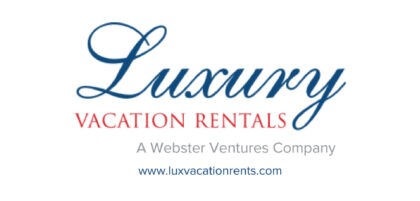 BROCKPORT (0-2) 21
CANANDAIGUA (2-0) 47
Brady Comella accrued four touchdowns in the first 13 minutes of the game as Canandaigua raced out to a 41-0 lead and cruised to the win. The senior running back scored three of his touchdowns within the opening eight minutes of the contest. Then Comella capped off his night with a 46-yard pick-six nine seconds into the second period for a commanding 35-0 advantage. Comella's rushing touchdowns came on runs of three, 11 and 10 yards, respectively. Overall, the senior running back had 58 yards on five carries. Ryan Gavette, Dominic Gullace and Elliott Morgan all contributed a touchdown to round out the scoring for the Braves. Gavette only needed three carries for a total of 53 yards. Morgan's score was a 60-yard punt return. Bryan Boldrin completed 7-of-8 passes for 94 yards. For Brockport, freshman quarterback Landon Scott led a stretch in which the Blue Devils scored 21 unanswered points with a pair of touchdown passes. One was to senior wide receiver Evan Miller and the other was to Shamone Johnson. Overall, Scott was 16-of-26 for 157 passing yards. Johnson bullied his way to a rushing touchdown near the end of the third quarter as well.
GATES-CHILI (0-2) 25
WEBSTER SCHROEDER (2-0) 35
Alex DeRosa and Torance Washington connected on four touchdowns to lead Webster Schroeder in its home opener. DeRosa picked apart Gates-Chili's defense for 373 yards on 20-of-34 passing. Washington accounted for 252 of those yards as he hauled in 10 balls.
BRIGHTON (2-0) 21
UPREP (1-1) 19
Brennan Clasgens, Tahj Jackson and Elijah LaMonaco all scored a rushing touchdown as Brighton stunned UPrep for its second straight road win. Clasgens led the balanced effort with 24 carries and 120 yards. Jackson and LaMonaco both found seams for 75 yards total. Ellis Einbinder led the defense with seven tackles. Shane Strazdins posted five tackles, including a pair of sacks. Alex Miller returned an interception 23 yards. For UPrep, Clyde Davis, Jr. slung three touchdown passes as he went 11-of-20 from the pocket for 133 yards. Todd Gillam, Jr., Jordan Jackson and Mark McClary were the recipients of Davis's touchdowns. Senior running back Raykim Chenier had 77 rushing yards on 17 carries. Jackson had six catches for 52 yards. Sharod Watkins led the defense with six tackles, including two for a loss and a pair of sacks. Jackson had two tackles for a loss as well as he totaled five and a half tackles, a sack and a forced fumble. Dekahri Carter and Chenier both recorded five and a half tackles as well. Ramire White chipped in four and a half tackles. Gillam and Isaiah Moonschein both finished with four.
IRONDEQUOIT (1-1) 14
PENFIELD (0-2) 7
Erik Barr flung a go-ahead, 29-yard touchdown pass to Mekhi Christensen with two and a half minutes left to lift Irondequoit to its first win of the season. Barr accounted for all of the Eagles' scoring as he added a rush touchdown. Overall, the junior quarterback posted 162 passing yards and 51 rushing yards. Dominic Ferra led the defense with eight tackles, including a sack. Julian Taylor added seven tackles and picked off a pass.
PALMYRA-MACEDON (1-1) 13
WAYNE (2-0) 33
Mason Blakenberg slung a pair of touchdown passes and rushed for one more as Wayne rolled to victory in the annual Border Bowl. The senior quarterback went 7-of-8 for 101 yards and scrambled 11 times for 81 more. Michael Prentice caught a touchdown and returned a kickoff 65 yards to the end zone. Overall, the sophomore wideout only needed two catches to total 52 yards and recovered a fumble as well. The Eagles' defense limited Palmyra-Macedon to 114 total yards. For the Red Raiders, Jakob Day led with 17 carries, 80 yards and a score.
HONEOYE FALLS-LIMA (2-0) 49
NEWARK/MARION (0-2) 6
Five different players (Benjamin Carson, Donnell Hall, James Killenbec, Zachary Meacham and Nolan Smith) scored a touchdown as Honeoye Falls-Lima used a balanced offense to dominate in its first road win. Smith led with a pair of touchdown catches. Hall, Killenbec and Meacham all rushed for a touchdown. Carson caught a touchdown of his own. Carson, Matthew Meacham and Brody Young combined to go 14-of-18 for 169 passing yards and three touchdowns from the quarterback position.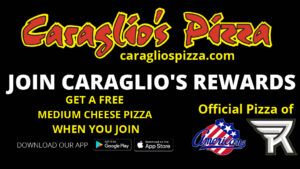 LE ROY (1-1) 6
EAST ROCHESTER/GANANDA (2-0) 18
Carter Lathrop and Manuel Sepulveda connected on a pair of touchdowns as East Rochester/Gananda defeated Le Roy for the first time in three seasons. Both touchdowns came in the second quarter on catches of 28 and 24 yards, respectively, from Sepulveda. Senior running back Chaunsey Gilbert added insurance with an 11-yard score in the third period. Lathrop led the offense with 129 passing yards and Sepulveda was the beneficiary of 100 of those on five receptions. Gilbert had eight carries for 62 rushing yards. Nicholas Ricci and Jordan Richards both posted four tackles to lead the defense. One of Ricci's tackles resulted in loss yardage. For Le Roy, Drew Strollo scored a four-yard touchdown in the fourth quarter. Zach Vanderhoof led the defense with eight tackles and a pick.
BATH-HAVERLING (1-1) 20
LIVONIA (1-1) 28
Livonia scored the go-ahead touchdown with three minutes remaining for its first win of the season. For Bath-Haverling, senior wide receiver Anthony Brotz, Jr. galloped for 225 rushing yards and a trio of touchdowns, including a 68-yard sprint to the end zone. Damien Hall followed up with 128 rushing yards on 14 carries. Senior linebacker Gavin Buckley led the defense with 10 tackles. Brotz, Hall, Ethan Narby and Diallo Wallace all recorded five tackles. Hall forced a fumble. Brotz picked off a pass. Wallace had a tackle go for negative yardage.
GENESEO/MOUNT MORRIS (0-2) 14
ALEXANDER (2-0) 63
Brayden Woods had two touchdowns as part of a balanced Alexander offense in which eight of 17 players scored. The senior running back scored both of his touchdowns in the third quarter on runs of 13 and two yards, respectively. The Trojans' other touchdowns were courtesy of Clayton Bezon, Nick Kramer, Tyler Marino, Ben Merrill, Patrick Schultz, Gavin Smith-Crandall and Ricky Townley. Bezon led with 312 rushing yards on only six carries. Kramer was 3-of-5 for 86 passing yards and ran for 48 more on seven carries. Merrill and Woods both contributed 73 total yards. Bezon led the defense with seven tackles, including a pair of sacks and fumble recovery. Merrill picked off a pass. Kramer and Jacob Laney both chipped in six tackles. For Geneseo/Mount Morris, junior quarterback Ryan Whitney threw a pair of touchdown passes: one to Gabe Gross and the other to Eghosa Okpefe.
YORK/PAVILION (0-2) 0
AVON (2-0) 44
Thomas Welch accounted for three of Avon's five touchdowns as the Braves pitched a shutout for their second straight win. The senior running back scored all three touchdowns consecutively on runs of four, 11 and 21 yards, respectively. Welch scored once in the opening period and twice in the second. Overall, the 5-foot-8 senior accumulated 153 rushing yards. Senior quarterback Andrew Rowland completed 6-of-10 passes for 86 passing yards and carried the ball three times for 57 more, including a 15-yard score. Sophomore wide receiver Michael Rowland hustled for a 79-yard punt return touchdown. Christopher Thompson chipped in an eight-yard touchdown in the third quarter to round out the scoring for the Braves. William Greenwood led the defense with five and a half tackles, including three for a loss. Logan Austen and Carter Fronk both contributed two and a half tackles which resulted in negative yardage. Austen added a sack as well. Nolan Clar and Andrew Rowland both had a tackle for loss. Adam Mariani and Andrew Rowland both had an interception. For York/Pavilion, sophomore quarterback Jacob Pangrazio led with 50 passing yards. Carl Szczech led the defense with 11 tackles and a blocked extra point attempt. Austin Flynn contributed eight tackles and Sean Vattimo seven.
Quote from York/Pavilion head coach Kurt Schneider: "Credit where credit is due. Avon is a very physical team and simply put, they were the better team this evening. We need to get back to the basics and have some soul searching to do this week as we get ready for another challenge in Caledonia-Mumford/Byron-Bergen."
WELLSVILLE (0-2) 6
RED JACKET (2-0) 36
Kyle DaMore totaled four touchdowns as Red Jacket continued its strong start with a second straight 30-point victory. The senior quarterback rushed for a pair of scores among his 16 carries which added up to 115 yards. DaMore connected with junior wide receiver James Sibeto for two touchdowns as well. DaMore has seven touchdowns through two games thus far – four on the ground and three through the air. The senior quarterback has accumulated 326 rushing yards as well. Parker Moore contributed 61 rushing yards and a score. The senior running back has 221 rushing yards so far. Mason Pollot led the defense with seven tackles, including four which resulted in loss yardage and a sack. Micah Harshfield and Ethan Lenney both chipped in with a sack. Sibeto picked off a pass as well.
LYONS/SODUS (0-1) 6
PEMBROKE (2-0) 47
Cayden Pfalzer threw two touchdown passes and rushed for another as Pembroke surged to a 22-0 first-quarter lead and rolled to another win. The junior quarterback only needed six passes to complete 107 passing yards. Pfalzer added 49 rushing yards on six carries as well. Junior tight end Chase Guzdek was the beneficiary of both of Pfalzer's touchdown passes as he finished with three catches and 68 yards. Caleb Felski and Tyson Totten both added a rushing touchdown. Totten galloped for 138 yards on 11 carries while Felski scampered for 65 yards on seven attempts. Senior linebacker Peter Farrington led the defense with three tackles and a 50-yard scoop-and-score. Alex Lamb and Giovanni Smart both recorded three sacks. Jacob Dulski had six tackles. Pfalzer contributed with a sack and an interception.

PITTSFORD (2-0) 21
RUSH-HENRIETTA (1-1) 6
BATAVIA (2-0) 41
ATTICA (1-1) 8
MARCUS WHITMAN/BLOOMFIELD (1-1) 0
HORNELL (2-0) 6
MIDLAKES (1-1) 39
WATERLOO (0-2) 0
BOLIVAR-RICHBURG (1-1) 49
CUBA-RUSFORD/HINSDALE (0-2) 8
To report scores, please email photos of that night's scorebook pages to scores.pickinsplinters@gmail.com.