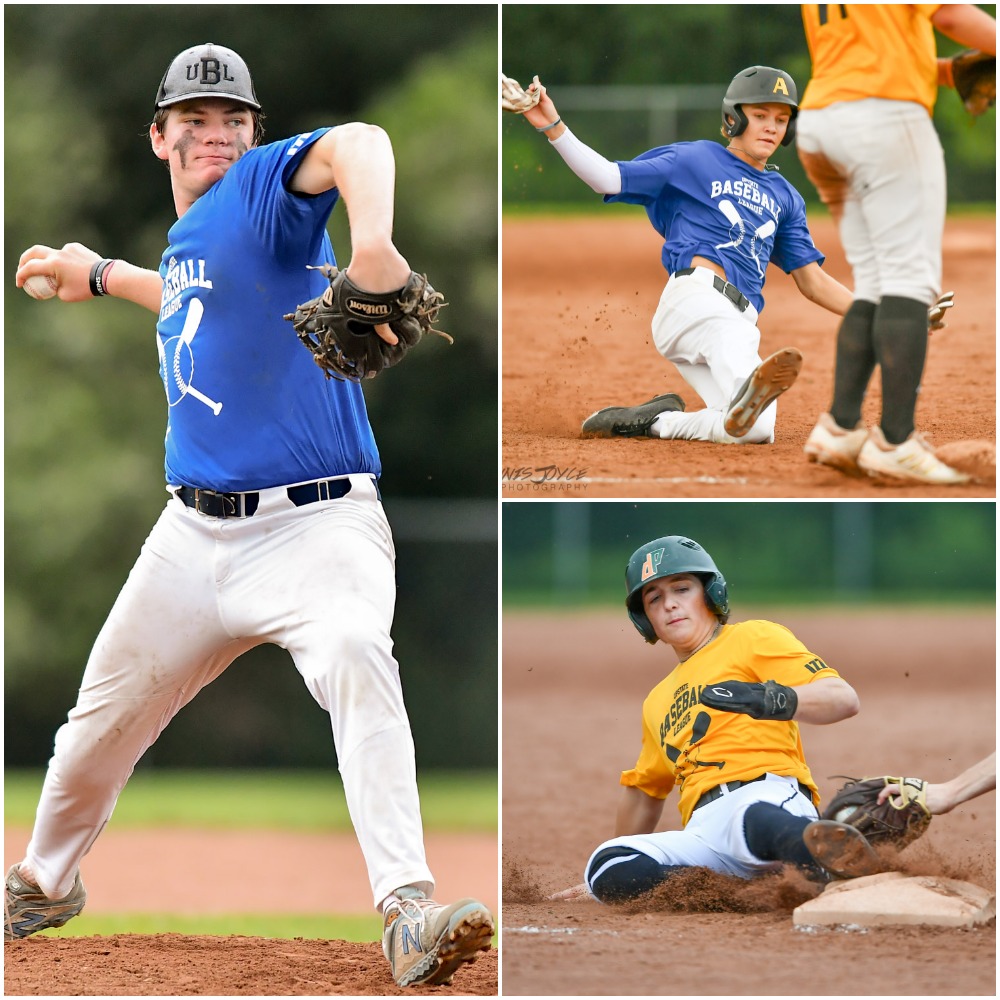 DI GOLD (0-1-2) 2
DI BLUE (2-1) 5
Donovan Wallace (Greece Athena) drove in two with a single that spearheaded a four-run fourth inning for DI Blue as they rallied back from a one-run deficit. Wallace finished the game 1-for-2 with two RBI and one run scored. Christian Morrison (Palmyra-Macedon) and Jack Salerno (Brighton) both singled earlier in the fourth, and scored on the Wallace single. Wallace scored on a passed ball that capped off the fourth frame.
Calvin Rogers leads with a double to right center and scores on this ground ball from Jack Cannon. pic.twitter.com/32ncts7zue

— Paul Gotham (@PickinSplinters) August 17, 2021
Wallace got the start on the hill for DI Blue and went the first three innings. The right-hander allowed one run (unearned) on two hits and two walks while striking out three. Caleb Wilson (Aquinas) came in relief and finished the game earning the win. Wilson gave up one run (unearned) on four hits and two walks while striking out three.
VIEW MORE DENNIS JOYCE PHOTOS HERE.
Nathan Hill (Webster Thomas), Wilson, Morrison, and Salerno collected a hit apiece alongside a run scored. Mason Haarr added a base-knock.
Ian Fleck (McQuaid) paced DI Gold with a game-high two hits and four innings pitched. Fleck struck out four. Calvin Rogers (Bloomfield) went 1-for-4 and scored both runs for DI Gold. Rogers pitched the final two innings for DI Gold and struck out three while allowing one run. Zachary Haight (Irondequoit), Jack Cannon (Webster Schroeder), and Matthew Tallini (Greece Athena) all chipped in a base hit.

DI ORANGE (0-2-1) 1
DI RED (2-0-1) 14
Dominic Zona and Zachary Harnischfeger both recorded three RBI to lead DI Red to its second victory. Harnischfeger drove in two of his runs in the fifth inning with the help of an error, and then plated Tobey Wright (Rush Henrietta) when he got hit by a pitch with the bases-loaded. Zona finished the game 2-for-4 including a double that scored one run in DI Red's five-run first inning.
Tobey Wright stays middle third and plates Parker Drees. DI Red 6-1. pic.twitter.com/ESjRS2tC55

— Paul Gotham (@PickinSplinters) August 18, 2021
Tino Tiermini, Tommy DiFranco (Penfield), and Parker Drees combined to work on the mound for DI Red. Tiermini got the start and went the first three innings. The right-hander struck out three and allowed one run on one hit and three walks. DiFranco hurled two shutout innings in relief and struck out four. Drees closed the game with two no-hit innings including one strikeout.
Tino Tiermini gets the ground ball. Parker Drees takes it from there. DI Orange scratches across a run to take a lead heading into the bottom of the first. pic.twitter.com/kTml5VTPMj

— Paul Gotham (@PickinSplinters) August 18, 2021
Wright helped pace DI Red on offense going 2-for-3 with two RBI and two runs scored. Steven Kraus (Hilton) added two RBI along with one base-knock. DiFranco knocked in two runs and scored twice on one hit in four at-bats. Drees walked twice to go along with a run scored and an RBI, and Nathan Zicari (Webster Thomas) went 1-for-3 with two runs scored.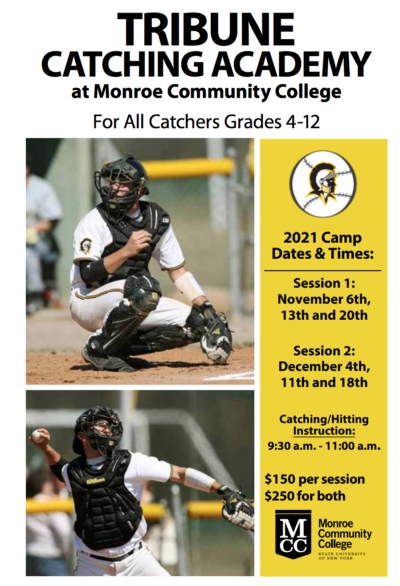 Ryan Grasley gets the fly ball. Preston Foryt makes the play in left. Heading to the 5th: DI Red 7 DI Blue 1. pic.twitter.com/OAZ0rcVYl2

— Paul Gotham (@PickinSplinters) August 18, 2021
Preston Foryt (McQuaid) and Anthony Shortino (Churchville-Chili) collected the only hits for DI Orange with a  single apiece. Foryt scored the lone run for DI Orange in the first inning on an error by the catcher.