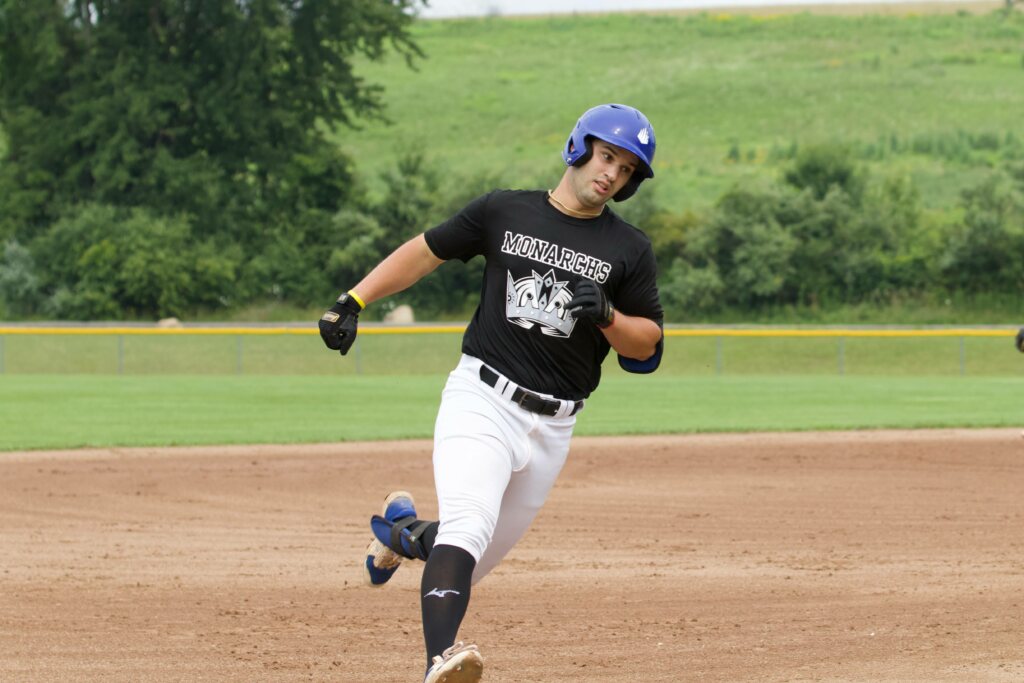 No. 5 seed CARDINALS 6
No. 4 seed DUCKS 0
Nick Ianniello (SUNY Brockport) hurled a six-hit, complete-game shutout as the Cardinals opened the post-season with a win. The right-hander struck out eight and walked two over the 30 batters he faced. It was the second time in two weeks that Ianniello threw a complete game against the Ducks, but came out with more positive results this time around. For the Ducks, Hayden Smith tossed six innings and allowed two earned runs despite only giving up a hit and three walks. Smith expended 122 pitches over 28 batters and sat down six straight on strikeouts before his final inning of work. The no-hit bid was broken up by Lucas Jackson in the sixth inning, but the Ducks still trailed 4-0 at that point. The Cardinals grabbed a 3-0 lead in the first using zero hits, three errors, two walks and a hit by pitch. Daniel Tirabassi (University of Rochester) led the Cardinal offense with a hit, run and two RBI. Frank McCabe collected a hit and crossed home twice as well. Victor Alongi (Genesee CC) topped the Ducks offense finishing 2-for-2 with a walk and a double. Dylan Mackenzie (SUNY Cortland), Logan Martella-Tasick (Mercyhurst University), DJ Stoianovich and Carlos Fantauzzi (Onondaga CC) all registered a hit in the losing effort.

No. 3 seed BLUE JAYS 1
No. 2 seed MONARCHS 5
Aidan Wallace finished 2-for-3 on the day including a first-inning home run, and the Monarchs continued their winning streak into the post-season. Wallace plated Jarod Signorelli (Elmira College) and Patrick Kravitz (St. John Fisher) with his third round-tripper of the summer to give the Monarchs a lead they did not surrender. Tyler Henshaw (Potomac State) hurled four shutout innings to pick up the win. The left-hander struck out three, walked one and allowed two hits for his second win of the summer. Josh Ferris (Finger Lakes CC) fanned four and allowed one run on two hits without a walk over two innings of relief. Cliff Genge (Niagara County CC) struck out the side in the seventh. Lucas Sulimowicz (Finger Lakes CC) went 3-for-3 with an RBI in the win. Jourdan Plaisted (Elmira College) added an RBI. Kravitz scored twice. Jacob Carroll and Jagger Nucci (St. Bonaventure University) had a hit apiece. Brian Oddi, Jr. singled and scored the lone Blue Jays run. Tyler Curtis (Finger Lakes CC) was 2-for-3 with a double. Ryan Smith (Finger Lakes CC) tossed two shutout innings of relief for the Jays which will play the Ducks in round two of the double-elimination tournament. The Monarchs, which closed the regular season with six straight wins, will play the Cardinals-Orioles winner. That game was suspended because of weather on Sunday.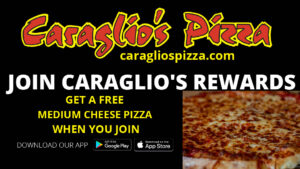 Upcoming ICBL Playoff Schedule
Tuesday
Cardinals vs. Orioles (completion of suspended game). 5:30 p.m. Bachman Field
Ducks vs. Blue Jays 7:30 p.m. Bachman Field
Wednesday
Monarchs vs. Cardinals-Orioles winner Bachman Field
Thursday
TBA
Friday
TBA