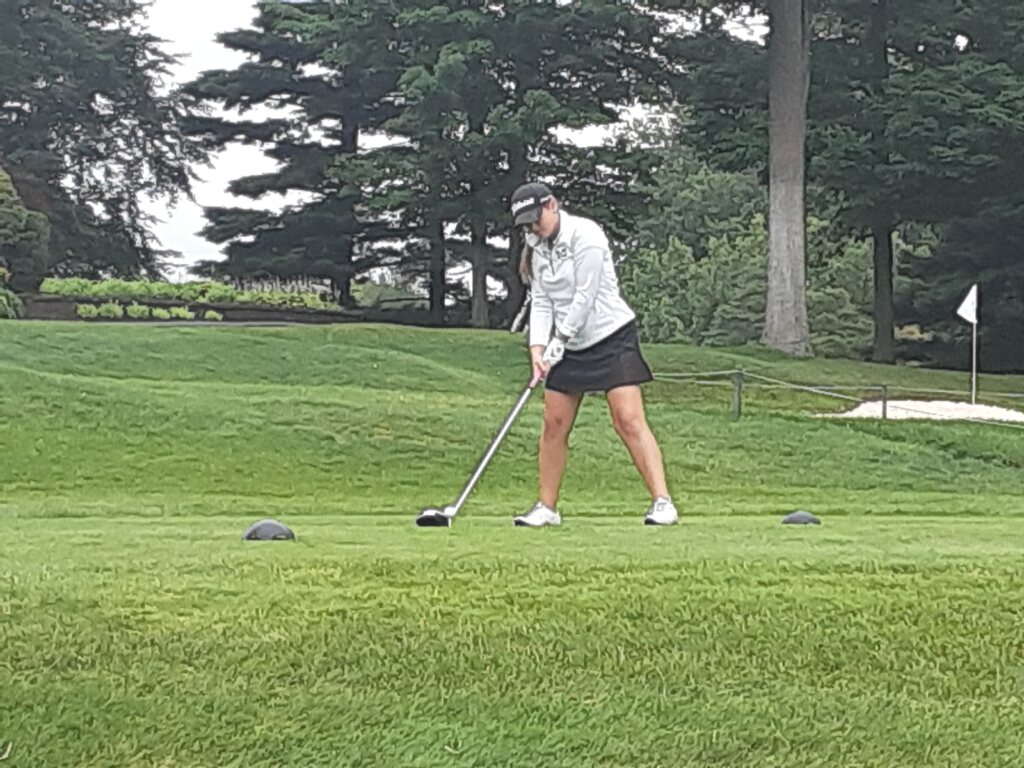 2021 Our Lady of Mercy graduate Michaela Eichas received the Danielle Downey Scholarship, awarded Monday evening at a dinner starting the week's event at the Symetra Tour event at Brook Lea Country Club.
Eichas graduated with a 95 average and will attend St. John Fisher College to study public health and Gerontology.
A six-year member of the Monarchs girls golf team, Eichas has a 2.3 USGA handicap but will put her education first at Fisher. "I want to take a year and get settled first," she said when asked about playing golf for the Cardinals.
Her interest in Gerontology (the study of aging) stems from time spent at Legacy, a senior community near the Mercy campus.
She receives a $2,500 scholarship and another $2,500 goes to a charity of her choosing, which is Angels of Mercy, an organization deals with the victims of crimes against women.
She played in the Future of Women's Golf event on Monday along with her younger sister, Marisa, who will play golf for the Monarchs in the fall.