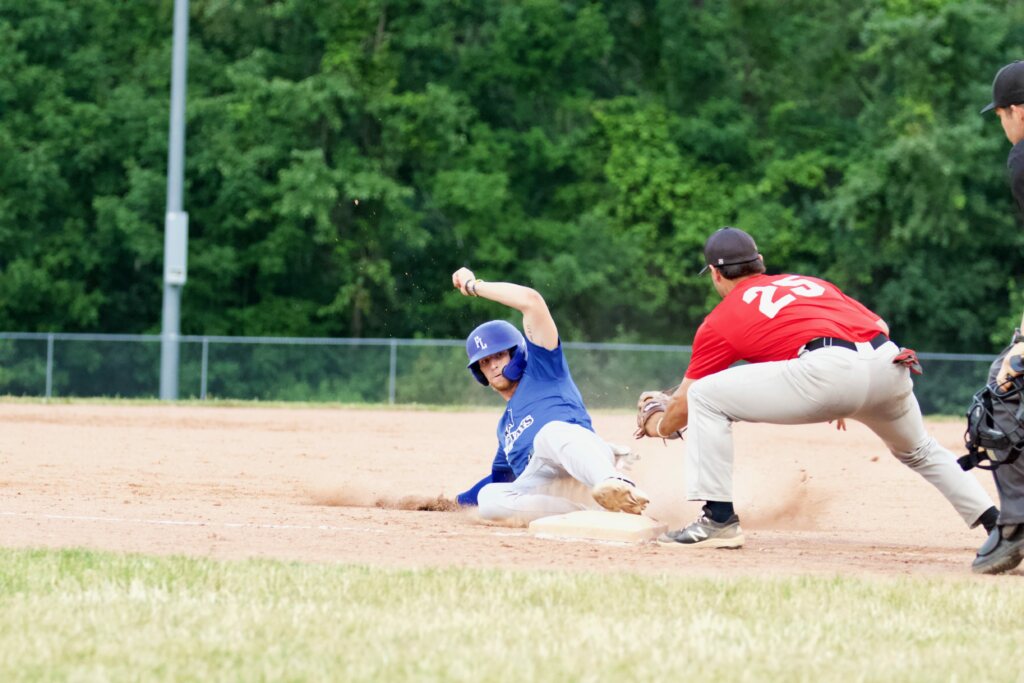 DUCKS (3-7) 3
ORIOLES (7-3-1) 4
Trey Brown (UMass-Lowell) delivered a walk-off sacrifice fly which lifted the Orioles into first place in the standings. Brown ended the game 1-for-2 with a walk. The Orioles scored the rest of their runs in the fourth inning with a three-spot. Gavin Moore (Alfred State) led the inning off with a single and came around to score on a passed ball. Devin Cannon and Jorge Oropeza (Finger Lakes CC) both had an RBI single that wrapped up the scoring for the Orioles.
Wilson Brauer (McQuaid) started for the Orioles and threw three shutout innings. The right-hander allowed three hits and struck out six; including five in a row. Eddie Hall (McQuaid) came in relief and struck out two over two innings, Dan Bowman pitched the sixth, and Maxx Countryman (Finger Lakes CC) earned the win while striking out two in the seventh. Mike Jamele (Merrimack), Moore, Countryman, Oropeza, and Cannon collected all the hits for the Orioles.
The Ducks scored two in the fourth headlined by a Zach Carpin (Clarkson) double that broke a scoreless game. Carpin came into score on a wild pitch, and Drew Bailey came around to score on a balk after he singled. Carpin finished the game 2-for-3 with a run scored. Dylan Mackenzie (SUNY Cortland) tallied two hits and a run scored in three at-bats, Jordan Maher (SUNY Fredonia) went 2-for-3. and DJ Stoianovich recorded a hit. Josh Van Bramer (Alfred State) hurled six innings in his start for the Ducks. Van Bramer allowed six hits, three runs, four walks, and he struck out four.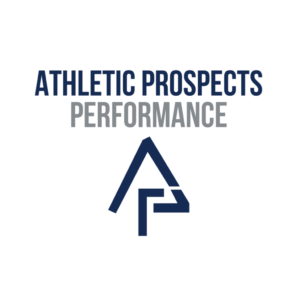 CARDINALS (4-6) 9
BLUE JAYS (6-4) 6
The Cardinals snapped a two-game losing streak behind Jack Beauchamp's (McQuaid) three RBI. Beauchamp went 3-for-3 including a double alongside two runs scored from the leadoff spot. The Cardinals jumped out to an early 5-1 lead after two; Beauchamp's two-run single in the second highlighted a four-run inning. Dylan Boprey (Houghton) finished off the second inning with a two-run single. Trailing 8-2 in the sixth, the Blue Jays fought back with four runs to cut the lead to two. The Cardinals responded with a run in the seventh thanks to Dan Tribassi (University of Rochester) scoring on a wild pitch.
Ryan Demotrovic (Marist) hurled the first four innings for the Cardinals and earned the win. Demotrovic struck out eight, and allowed two runs (one earned) on five hits and four walks. Christian Blatter (Mercyhurst University) came in relief and only got through one inning. Nick Ianniello (SUNY Brockport) completed the save by getting the final six outs. The right-hander struck out three and allowed zero hits. Ben Beauchamp (Monroe CC) went 2-for-2 and scored a run, and Lucas Jackson (Onondaga CC) tallied a hit and scored a run in one at-bat. The Cardinals capitalized on mistakes as they were able to score a run on a wild pitch, and three an errors.
Tyler Curtis paced the Blue Jays offense with three RBI. Curtis ended the game 2-for-3 including a two-run triple in the fifth to go along with two runs scored. Nolan Hicks drove in the other two Blue Jays runs. Michael Beimel (St. John Fisher), Tyler Holmes, and Jose Morales collected the other hits for the Blue Jays.
| | | | | | |
| --- | --- | --- | --- | --- | --- |
| 2021 ICBL Standings | W | L | T | RS | RA |
| Orioles | 7 | 3 | 1 | 67 | 51 |
| Blue Jays | 6 | 4 | | 68 | 49 |
| Monarchs | 4 | 4 | 1 | 56 | 48 |
| Cardinals | 4 | 6 | | 58 | 78 |
| Ducks | 3 | 7 | | 57 | 80 |
Schedule:
7/2
Monarchs vs. Cardinals
Monarchs vs. Ducks
7/6
Cardinals vs. Ducks
Orioles vs. Blue Jays