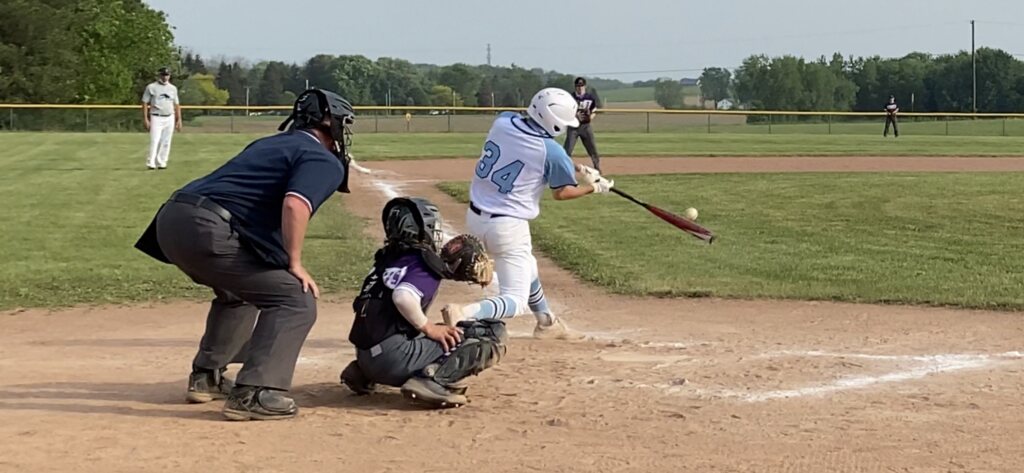 By NIC ROHLOFF
Toughness and determination. Two words that perfectly describe Patrick Walsh's season for the Gananda Blue Panthers.
In his sophomore season (2019), the left-hander had a 3-1 record and an earned run average of .92. Walsh was slotted to be the ace for Gananda, and set the tone on the mound. After three pitches in the season opener, Walsh looked at Coach Bill McClare and said something is wrong. Walsh found out he tore his labrum the next day following a MRI.
"We thought we were sunk, we just lost our number one pitcher and best player," said McClare.
The Keuka College commit planned on getting surgery two weeks later.
Realizing the team still needed Walsh, McClare called up the senior, "I just asked if he could play first base for us."
"I don't know if I can play first base but I can hit," responded Walsh.
Coach McClare took all he could get and used Walsh as a designated hitter for the year.
Walsh went on to hit for a .565 average, drive in 33 runs, and cross home plate 34 times for the Blue Panthers. The designated hitter did enough to earn 2021 Section V Baseball Class C1 Player of the Year.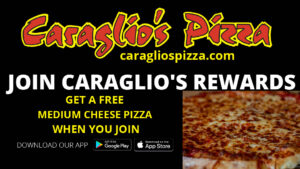 Confidence was important to Walsh, "Be confident, put the bat on the ball, do what needed to be done in the situation, and I have always been situation focused rather than stat focused."
Even with the high statistical season, the most important thing Walsh did for Gananda was to motivate and lead the rest of the team.
"He was the biggest boost to our team. To know we were going to have Patrick moving forward." Coach McClare went on, "It was the turning point in our season; it boosted our players and coaches to know Patrick was going to be in the lineup."
"I just wanted to let the younger guys know to not let something small get you down, and to always be grinding for your teammates," Walsh noted. The senior started on Varsity for Gananda since he was in ninth grade, learned a lot from his seniors then, and wanted to keep the message going from past Blue Panther teams.
Walsh's work ethic stood out to his coaches and especially head coach Bill McClare.
"He got taken under the wing of some seniors when he was in ninth grade and followed along. Throughout the years, he has always been a first in last out type of guy." said McClare the 2021 Class C1 Ed LaRock Coach of the Year. "Certainly put a lot of time in and he just loves the game; anything to do with the game, he just is all-in."
Walsh recognized all the hard work he has put in.
"It just feels that all the work I put in over the years is starting to pay off." Walsh went on, "I just wanted to follow in the footsteps of the older players when I was in ninth and tenth grade, and I really worked hard."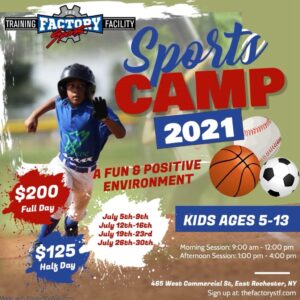 Gananda's season fell short with a 12-0 loss to Addison in the Class C1 semifinals. Walsh ended his high school career racking up six doubles, two triples, and three home runs alongside 21 walks. Walsh hopes to be able to pitch and hit when he plays for Keuka next season.
Teammate Luke Ciprich joined Walsh on the 2021 Class C1 team. Red Jacket teammates Mason Pollot and Andrew DaMore joined Ciprich and Walsh as the only teammates to make the team. Jake Jones (Avon), Eddie Stores (Warsaw), Donovan Fillmore (Sodus), Sam Slater (East Rochester), Bradyn Colleta (Addison), and Josh Merrill (Alexander) rounded out the team.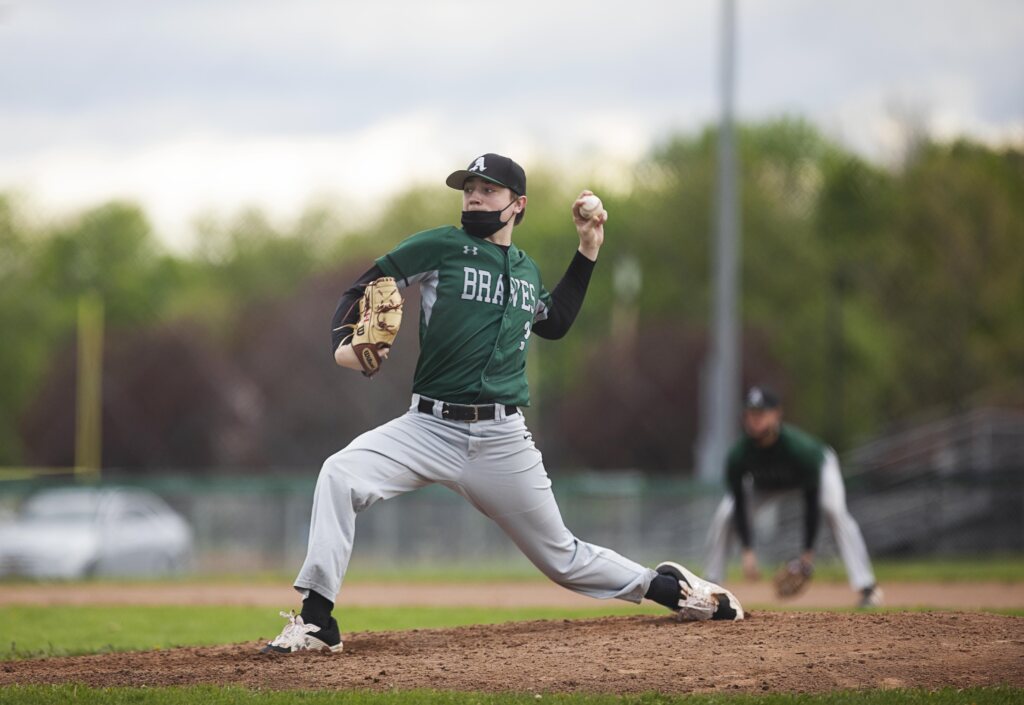 Ciprich hit for a .408 average and tallied a .494 on base percentage for the Blue Panthers. The junior recorded 23 RBI and 32 runs scored to go along with three doubles and two triples. Ciprich led Gananda on the mound with a record of 5-0. The five-foot-six-inch pitcher struck out 76 in 42.2 innings pitched and put up a 2.63 earned run average.
Pollot and DaMore paired up to lead the Red Jacket offense. Pollot hit a team-high .512 and drove in a team-high 18 runs. The junior tallied four doubles, one home run, and scored 17 runs. DaMore hit .450 and collected 18 hits including five doubles and a triple. The senior recorded 16 RBI and scored 18 runs.
Colleta posted a 7-1 record and a .51 ERA for the Knights. The senior struck out 124 in 53.1 innings pitched. Coletta added eight RBI, 20 runs scored, and one home run alongside his .405 batting average. Jones dominated on  the mound for the Braves recording a 6-0 record with a 0.44 ERA. The senior struck out 77 in 32 inning pitched, and collected 11 RBI to go along with 13 runs scored.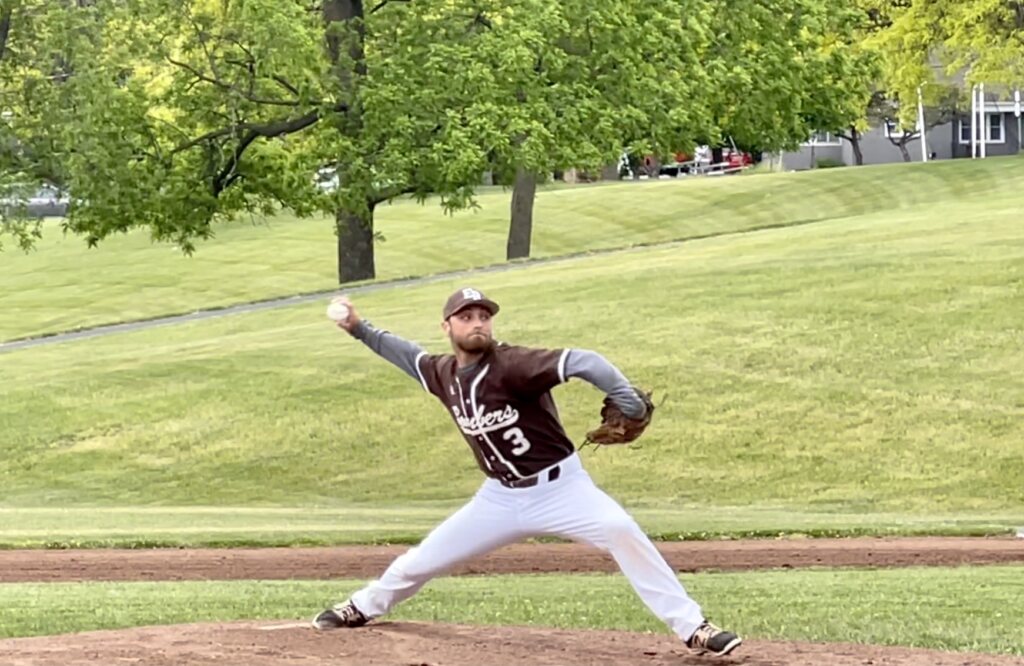 Fillmore hit for a .561 average to go along with a 2.22 earned run average which led the Spartans. The senior collected 32 hits including five doubles and two triples, and drove in 15 runs while scoring 27 times. Fillmore struck out 27 and walked 10 in 12.2 innings pitched.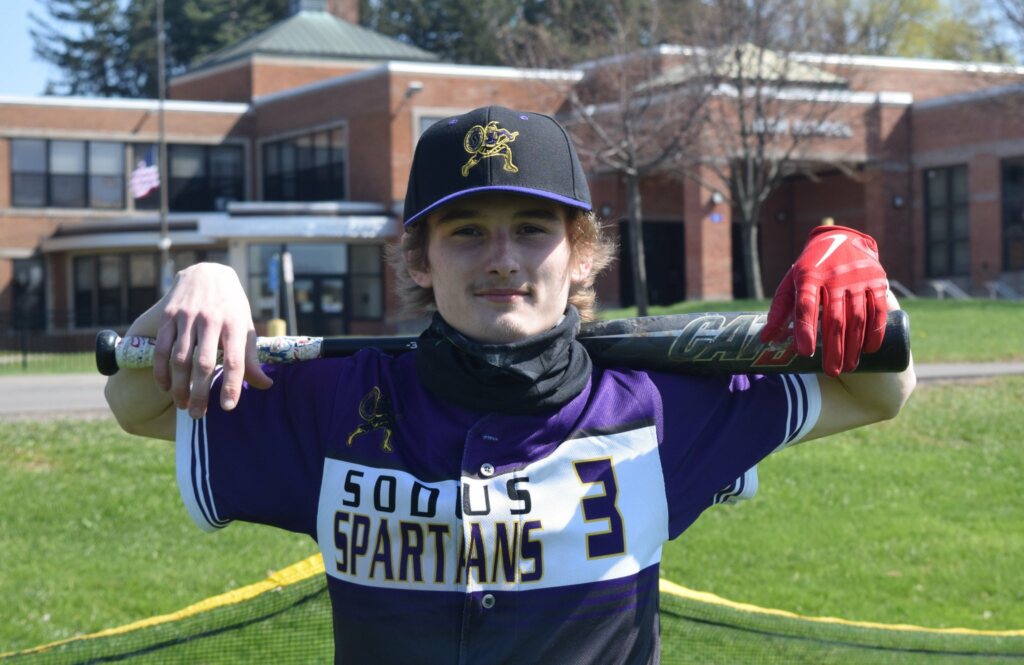 Stores hit .538 on the season with 21 hits in 39 at-bats. He collected two doubles, two triples and a home run while stealing seven bases. Stores drove in 22 runs while scoring another 16.
Slater paced the Bombers with a team-high .440 batting average. The senior drove in 12 and crossed home plate 22 times while collecting 22 hits including five extra-base hits. Slater had a 2.83 ERA and earned four wins on the mound. The right-hander struck out 58 over 42 innings pitched.