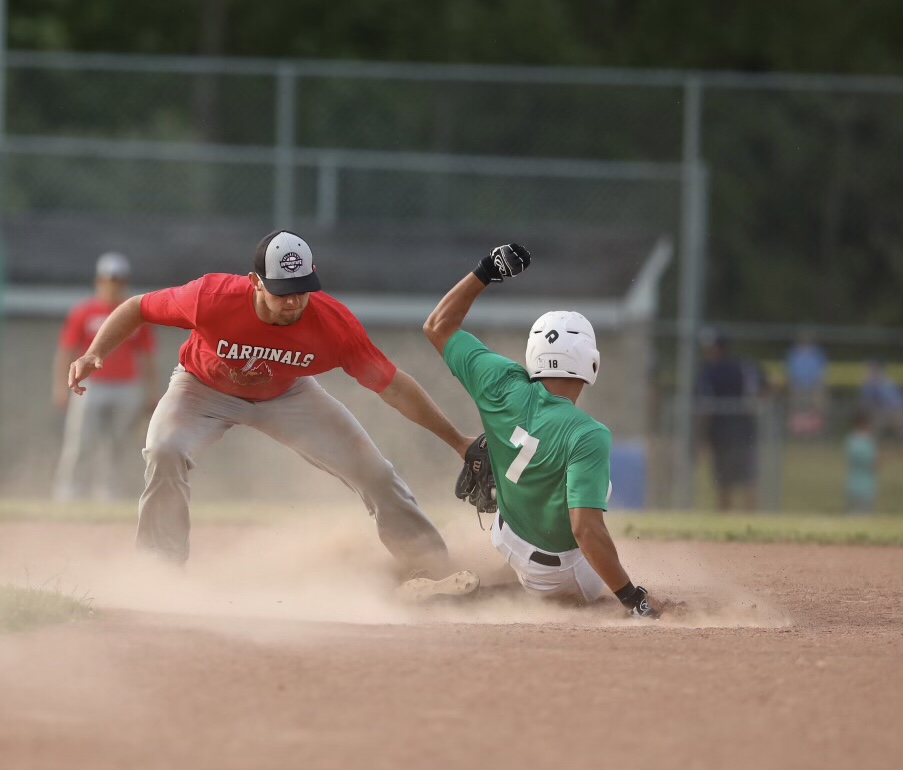 DUCKS (2-3) 4
CARDINALS (2-4) 8
The Cardinals snapped a four-game losing streak behind Dan Tirabassi's (University of Rochester) game-high three hits and three RBI. The third baseman ended the game 3-for-3 with three RBI and three runs scored. Trailing 3-0 in the second, the Cardinals scored their first runs of the game on a bases-loaded hit by pitch and a passed ball. Tribassi tied the game in the third with a RBI single, and the Cardinals took their first lead of the game on a Jack Beauchamp (St. JohnFisher) single that scored Tribassi.
Tribassi delivered in the clutch once again with a two-out two-run single that gave the Cardinals a 6-4 lead in the fifth. Dylan Boprey (Houghton) and Jack Dockum (Westminster) scored on the single. Jack Scanlon added the final run of the fifth inning with an RBI single that scored Tirabassi. The Cardinals scored their final run of the game in the sixth on a Lucas Jackson single that scored Keith Vandyne (Houghton).

Mike Contini (Hilbert) earned the win on the mound for the Cardinals with his two and one-third innings. Contini struck out five and allowed one run on two hits and a walk. Nick Ianniello (SUNY Brockport) closed the game with two shutout innings. The right-hander struck out one and allowed one hit. Beauchamp finished the game 2-for-3 with one RBI, Dockum went 1-for-2 with a run scored, Scanlon tallied one hit in two at-bats alongside a run scored, one RBI and one walk. Vandyne added one hit to go along with a run scored and one RBI.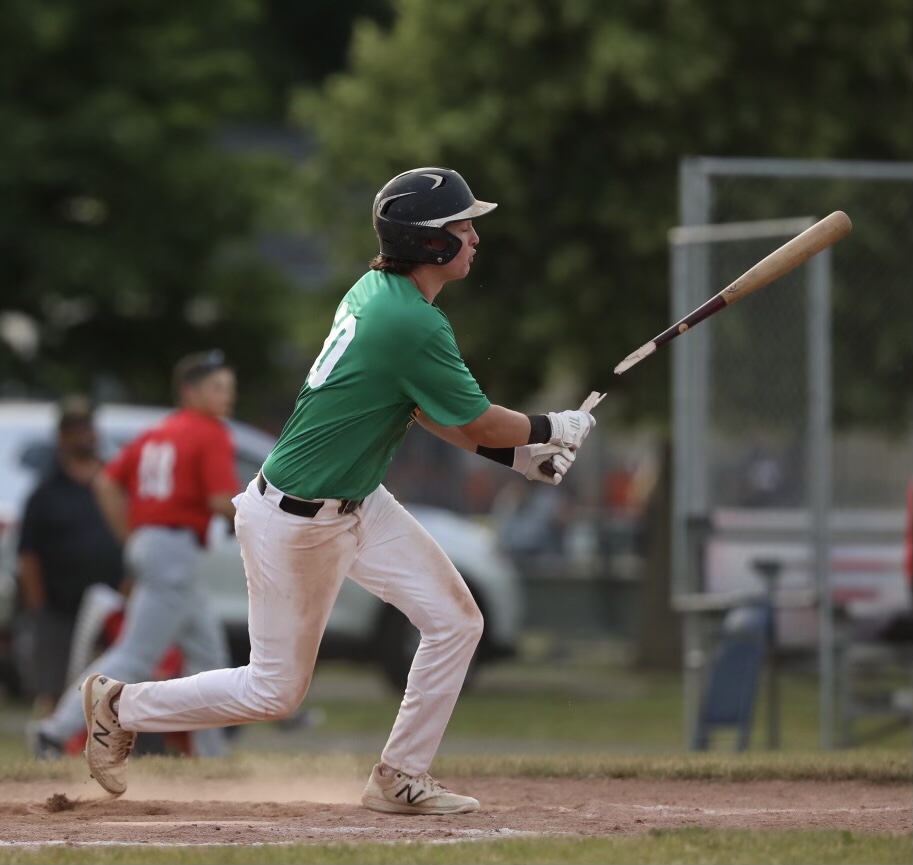 For the Ducks, Jordan Maher (SUNY Fredonia) led the charge with a two RBI game. The second baseman went 2-for-2 including a double and a home run alongside a one run scored. Victor Alongi added a 2-for-2 game with a run scored; Alongi's batting average moved to .667. DJ Stoianovich drove in a run as well.
ORIOLES (4-2-1) 8
MONARCHS (3-2-1) 8 (8 Innings)
The Orioles scored three runs in the top of the seventh before the Monarchs tied it up in the bottom and went on to tie in eight innings. Trailing 7-5 going into the final inning, Gavin Moore (Alfred State) got the inning started with a hit by pitch. Nick Nealon (Niagara County Community College) cut the lead down to one as he plated Moore with a double. Nealon came around to score on a ball put in play by Henry Juan, and the Orioles took the lead when Juan scored on an error.
For the Monarchs, Jarod Signorelli and Jacob Carroll got the bottom of the seventh started with a single a piece. Signorelli tied the game up at eight when he came into score on an error. Carroll was thrown out at home for out number one attempting to score the winning run.
Dan Bowman led the Orioles at the plate with a team-high two RBI. The Cather finished the game 1-for-2 with a double. Will Porter (RIT) went 1-for-3 with a walk and an RBI, Grant Rodriguez (Finger Lakes Community College) chipped in a 2-for-3 performance with a walk and a run scored, Tyler Cerame added a hit to go along with a run and an RBI, Maxx Countryman (Finger Lakes Community College) collected a hit alongside a run scored and an RBI, Moore had a hit, and Keenan Calenzo swatted a hit and scored a run. Jared Drake (DeSales University) hurled four innings as the starter. Drake struck out four, and allowed two runs on three hits. Matthew Adams, Cerame, and Countryman filled out the remaining four innings for the Orioles.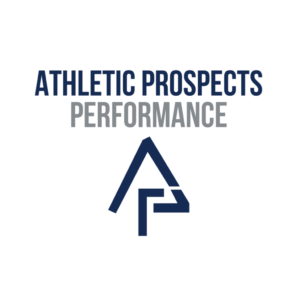 Walker Wright (RIT) paced the Monarchs with a game-high three RBI. The right fielder finished the game 2-for-4. Signorelli ended 2-for-2 with an RBI and two runs scored, Joshua Ferris collected two hits in three at-bats alongside two runs scored, Nate Sanderson (Hilbert) went 1-for-1 with an RBI and a run scored, Frank Fernandes drove in a run, and Josh Battaglia (D'Youville) had two hits. Quinn Ignaczak started the game and went the first two and one-third innings. Tyler Henshaw (Potomac State) came in relief and threw two and two-thirds shutout innings. Henshaw struck out five and allowed one hit. Jack Keagle (RIT) chipped in a perfect inning with a strikeout, and Battaglia finished the final two innings for the Monarchs.
| | | | | |
| --- | --- | --- | --- | --- |
| 2021 ICBL Standings | W | L-T | RS | RA |
| Orioles | 4 | 1-1 | 32 | 21 |
| Monarchs | 3 | 2-1 | 34 | 22 |
| Ducks | 2 | 3 | 30 | 37 |
| Blue Jays | 2 | 3 | 21 | 20 |
| Cardinals | 2 | 4 | 24 | 41 |
Schedule:
Friday
Cardinals vs. Orioles
Blue Jays vs. Ducks
Sunday
Monarchs vs. Orioles
Ducks vs. Blue Jays
Blue Jays vs. Cardinals