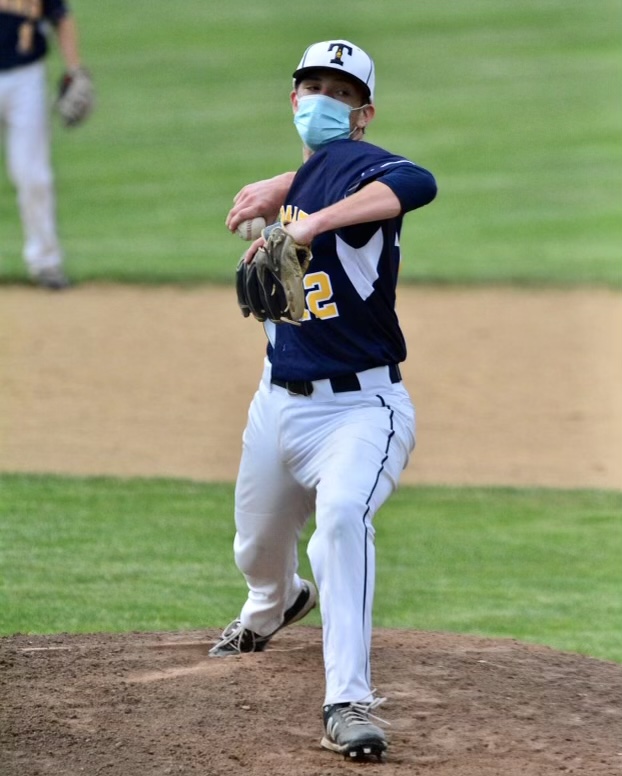 By NIC ROHLOFF
SPENCERPORT, N.Y. – Senior Max Heil got off to a rocky start but really settled down in a complete game effort. The Titans (13-4) took down the Rangers (5-13) with a score of 6-1.
Heil started the game for Thomas, and allowed one run on three hits in the first inning. From that point on, the senior shut out Spencerport and allowed just two hits.
"I struggled a bit in the beginning, but I needed to stay confident," Heil commented. "I figured if I threw strikes it would all work out. My defense was making really good plays and I just had to trust them."
Heil sensed early he had to change his strategy. The senior mixed in his curveball and moved away from his four-seam fastball in favor of his two-seam.
"I started throwing my off-speed a lot more," Heil explained. "They weren't hitting it very well. That was a major key."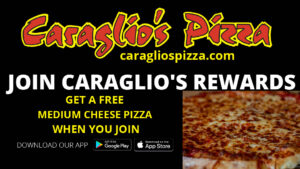 Coach Kevin Neenan sensed the switch from his pitcher.
"They (Spencerport) came out swinging really well. Heil went to his two-seam to gain more movement, and he located his curveball making it very effective."
The right-hander finished the game allowing five hits, one run, and striking out nine.
Max Heil works a 1-2-3 inning featuring two strikeouts

Thomas1 @SHS_RangerBB 1 End of 2@PickinSplinters pic.twitter.com/Cm0OLAe7Js

— Nic Rohloff (@nic_rohloff) June 2, 2021
With the game tied at one in the sixth inning, Webster Thomas took the lead on a two-out RBI double from James Bolton. The double scored Heil, who started the rally with a two-out double, and moved Nick Wood to third base. Wood came into score on an error committed on a Nate Hill ground ball to make it 3-1.
James Bolton breaks the tie in the sixth with a 2-out double which plated Max Heil.

Thomas 2@SHS_RangerBB 1 Top 6@PickinSplinters pic.twitter.com/qPVrw93Uo0

— Nic Rohloff (@nic_rohloff) June 2, 2021
Webster Thomas didn't let up there as the Titans added three runs in the seventh to put the game away. Mitchell Kelly got the inning started with a single, stole second, and came into score on a Garrett Wilson single. Colby Wilson drew a walk, Heil doubled again, and Wood drove the two of them in with a bloop single too centerfield.
Coach Neenan noted, "I talked to the guys, and said, hey, let's tack more runs on to get some insurance. I thought the kids did a great job coming out and continuing to swing it."

Junior Garett Wilson had a big day at the plate ending the game 3-for-4 with two doubles and an RBI. Heil finished the game 2-for-4 with two doubles, Wood had two RBI and a walk, Bolton chipped in a 1-for-3 day with a walk and an RBI, Colby Wilson drove in a run, and Kelly went 1-for-3 with a walk and a couple stolen bases.
The Titans are clicking at the right time as they picked up their fourth straight win with sectionals approaching.
"The good part is that we are starting to win games that are slug fests and close games," Neenan said. "It is nice to see the kids hang in there and get some big hits when we need to."
Webster Thomas will finish its regular season Friday against Gates-Chili at home.
Spencerport was led by freshman Shaun Cannon who hurled five and two-thirds innings and allowed two earned runs. The right-hander struck out two and walked two. Spencerport scored its lone run in the first inning on a Frank Grad RBI single. The single plated Chris Hammerle who started the inning with a single into right field. Hammerle and Devin Cannon both collected two hits.
Spencerport ends its regular season Thursday at 4:30 p.m. at home against Rush-Henrietta.