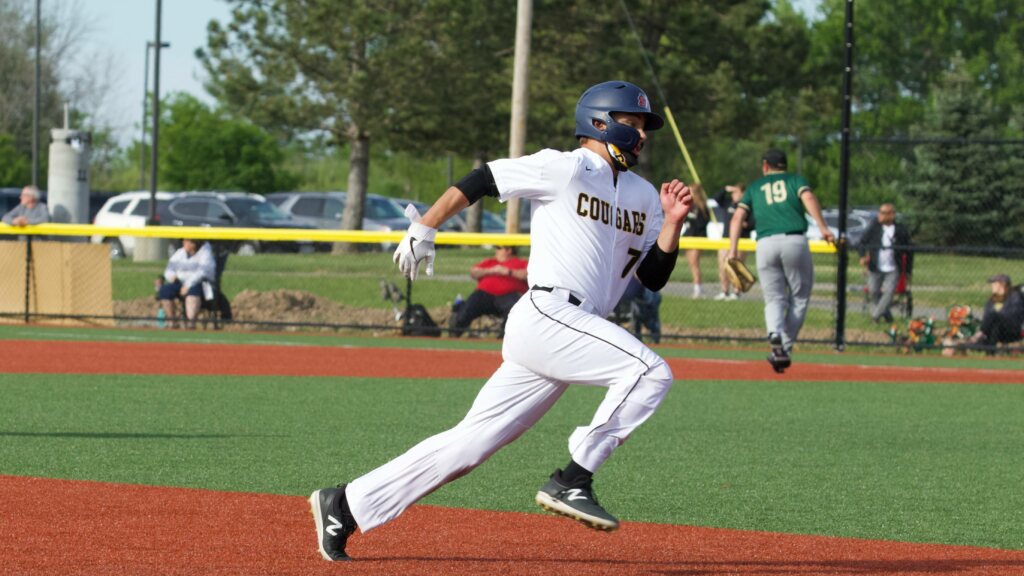 BASEBALL
WILLIAMSON (5-4) 3
GANANDA (11-2) 4
On the line was a chance to avenge a season-opening loss. The Blue Panthers didn't waste the opportunity. Lucas Ciprich hurled 6.1 innings and Sam O'Neil highlighted a decisive fifth-inning rally as Gananda defeated Williamson, 4-3. READ MORE. 
CHURCHVILLE-CHILI (6-7) 3
GATES CHILI (8-9) 11
Devin Georgetti dominated on the mound and at the plate as Gates Chili picked up a second straight win. Georgetti struck out 13 and went 3-for-4 with two triples. Mike Daly and Mike Ribis both added two hits for the Spartans.
PENFIELD (14-2) 17
GREECE OLYMPIA/ODYSSEY (3-12) 0
Penfield won its seventh game of the last eight behind a late offensive explosion. The Patriots scored in Avery inning but one, and finished the game with nine runs in the seventh. Five pitchers combined to shut out Olympia/Odyssey. Tommy DiFranco started the game and struck out four over three innings. Zach Kaper, Chase Palyfair, and Jake Weiss all struck out two in their one inning of work. Peyton Pace closed the game and struck out one. Pace dominated on the offensive side, the senior went 5-for-6 with three RBI and scored four runs. Robbie Wing and TJ Burch both collected two RBI. Dom Porto, Gage Ziehl, Noah Rogoff, Drew Heinze, Nate Sobko, Brady Ventura, George Finter, and Jake Weiss all drove in a run. Tyson Roundtree, Tommy Rebis, and Will Wetmore all had two hits for Olympia/Odyssey.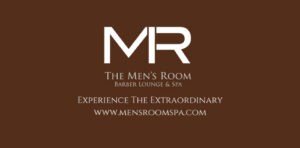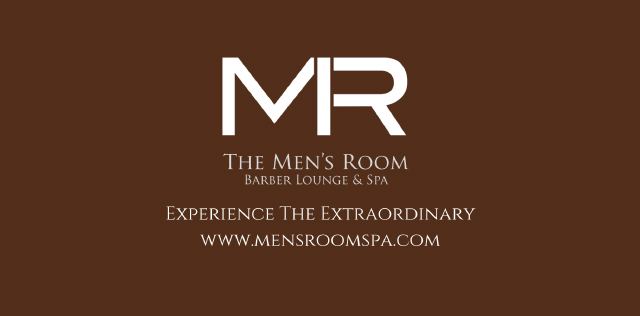 EASTRIDGE (2-15) 0
IRONDEQUOIT (11-3) 13
Joseph Wintermute pitched a complete game no-hitter in the first annual Chuck Tisa Memorial game. The senior struck out 12 while walking one. The Eagles jumped out to an early lead behind a nine-run second inning. Irondequoit had eight hits in the inning including two doubles and a triple. Senior Paul Tuttle drove in two in the inning with a RBI double and an RBI triple. Jaleel Davis went 1-for-4 with two RBI, Wintermute ended 3-for-4 with an RBI and two runs scored, Tuttle finished 3-for-3 with two RBI and two runs scored, Connor Gresens drove in three, and Connor Springer went 2-for-4 with an RBI and three runs scored. Chuck Tisa gave 45 years of coaching in the town. Tisa was a longtime head coach at Eastridge and a longtime assistant coach at Irondequoit. Chuck passed away last June.
PITTSFORD SUTHERLAND (10-2) 14
CANANDAIGUA (6-8) 11
Pittsford Sutherland survived 10 runs from Canandaigua in the final two innings to pick up its fifth straight win. Sutherland started the game up 10-0 after three thanks to an eight-run third inning. The inning was highlighted by two two-run singles, one from Max Vorrasi and the other from Scotty Thyroff. Nick Provenzale started on the mound and allowed one run (not earned) over four innings. Provenzale struck out six while walking three and allowing one hit. The Braves clawed back with a five-run sixth and a five-run seventh. Carlos Fantauzzi led the charge going 3-for-4 with four RBI and two runs scored. Sam Bement drove in two and scored twice on two hits. Keeghan Cummings paced the Knights offense with a three-hit game. Cummings scored twice and drove in one run. Provenzale went 1-for-2 with a run scored and two RBI, Thyroff ended the game 2-for-3 with three RBI and two runs scored, and Vorrasi finished 2-for-4 with three RBI and one run scored.

SAINT FRANCIS (VI) 1
MCQUAID (13-3) 7
Dan McAliney started and struck out five over five shutout innings and McQuiad won for the fourth time in the last five games. Will Taylor doubled, drove in a run and also scored as part of an offense which put up crooked numbers in the second, third and fourth innings to take a 7-0 lead. McAliney also doubled, drove in a run and scored once. Zach Allen tripled and scored. Aiden Stewart collected a single, an RBI and a run scored. Tanner DeGrazia singled and drove in a run.
RUSH-HENRIETTA (6-9) 2
HONEOYE FALLS-LIMA (6-6) 3
Xavier Carbonel finished 2-for-4 at the plate with an RBI and scored on a walk-off as Honeoye Falls-Lima won for the third time in the past five games. Carbonel came home with the game winner when Mason Wanzenreid reached on an error. HF-L trailed 2-1 heading into the bottom of the seventh Brian Reinke reached with two outs. Carbonel singled to keep the rally alive. Carson Joint walked and Reinke scored on an error to tie the game. Reinke went 1-for-3 with a double and two runs scored. Carbonel had a triple. Joint started and struck out 10 over six innings. Carbonel hurled a scoreless seventh for the win. Rush-Henrietta's Evan Brock collected a hit, an RBI and a run scored. Cameron Ritchie singled, walked and scored for the Royal Comets. Cameron Richards drove in a run with a hit.
WAYNE (8-5) 2
MYNDERSE (5-6) 3 (8 Innings)
Jared King delivered a walk-off single which gave Mynderse its fourth straight win. King drove in Brody Herron with one-out who started the inning with a walk. Erick Guevara Cordero earned the win on the mound as the junior came in relief and pitched the final three innings. Cordero gave up two runs (zero earned) on one hit and struck out one. Jacob Smith started the game and threw five shutout innings. The senior struck out nine and walked six while allowing just one hit. Senior Jared Hartwell drove in two runs in the sixth inning with a two-run double. Hartwell finished the game 1-for-2. Smith went 2-for-2 with a run scored, and Herron went 1-for-2 with two runs scored. Nathan Coleman and Josh Armstrong collected the lone hits for Wayne. The Eagles scored both of its runs in the sixth on an error and a wild pitch.
BATH-HAVERLING (7-4) 9
LEROY (4-7) 1
Zach Musso hurled a complete game for Haverling as he retired 27 of his 29 batters faced. Musso struck out nine while giving up one run on six hits and two walks. Zach swatted one hit at the plate and scored twice. AJ Brotz led the Rams at the plate going 2-for-5 including two triples alongside three runs scored. Cayden Mattison went 2-for-5 with two RBI and a run scored, Gavin Buckley had one hit to go along with two RBI and a run scored, Ethan Brotz had two hits and three RBI, and both Nate Musso and Brendan Strong had one hit. Brock Flint drove in the only run for LeRoy, and Robbie Newmark had a team-high two hits in three at-bats.
GENESEO (2-8) 4
YORK (6-4) 5 (9 Innings)
Adam Swede plated James Kennedy the game-winning run in the ninth inning which handed York its third straight win. Kennedy reached on an error, stole second, and then scored when Swede singled to left field with one out. Clayton Harris pitched the full seven innings for York, and allowed three runs (two earned) and struck out 10. Swede pitched the final two innings and earned the win on the mound. Brady Reilly led the Knights offense from the eight spot in the lineup with a 4-for-4 game. Jake Van Wyk and Clayton Harris both drove in a run to go along with Swede's two RBI. Greg Jaroszek walked twice and scored twice. For Geneseo, Ryan Whitney paced the offense going 2-for-3 along with an RBI and one run scored. Nick Staley and Zach Bzduch both recorded an RBI.
BOLIVAR-RICHBURG (8-4) 6
CUBA-RUSHFORD (8-4) 1
Landon Danaher pitched complete game which led the Wolverines to a victory. Danaher gave up one run on five hits while striking out 15. Camdyn MacDonell led the Wolverines at the plate going 2-for-4 with an RBI. The Wolverines led 3-1 after five, and added three in the sixth behind a MacDonell RBI double, a fielder's choice, and a Caden Allen ground out. Logan Bess and Wayne Karnuth both ended the game 1-for-3 with an RBI and a run scored. Benson McCumiskey drove in the lone run for Cuba-Rushford.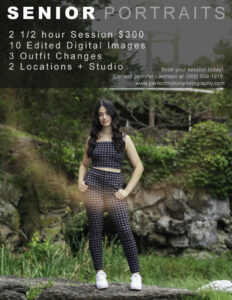 PEMBROKE (0-11) 0
BYRON-BERGEN (2-9) 13
NEWARK (8-3) 8
WATERLOO (6-7) 7
PALMYRA-MACEDON (10-2) 4
GENEVA (7-4) 2
DANSVILLE (3-8) 0
HORNELL (9-1) 8
CAMPBELL-SAVONA (5-3) 1
ADDISON (7-2) 2
MARCUS WHITMAN (1-11) 1
SOUTH SENECA/ROMULUS (3-7) 18
HAMMONDSPORT (0-7)
JASPER-TROUPSBURG (2-6)
PAVILION (5-5)
KESHEQUA (11-0)
EDISON/WILSON/EARLY COLLEGE (2-10)
LEADERSHIP (0-10)
WAYLAND-COHOCTON (6-5)
WARSAW (4-4)
NORTHSTAR/HOPE HALL (9-3) 3
NOTRE DAME BATAVIA (10-3) 6
HINSDALE (1-6)
GENESEE VALLEY (1-4)
HONEOYE (9-4)
DUNDEE/BRADFORD (2-9)
AVOCA/PRATTSBURGH (10-1)
ARKPORT/CANASERAGA (5-2)
SOFTBALL
SPENCERPORT 13
CHURCHVILLE-CHILI 4
ELBA 2
NOTRE DAME BATAVIA 3
GATES CHILI 2
VICTOR 17
HORNELL 4
DANSVILLE 20
Saige Friedl struck out six over five innings to pick up the win while Maddie Failla and Sidney Stone paced the Dansville offense. Failla finished with 3-for-3 with two stolen bases, an RBI and a run scored. Stone doubled, homered, drove in four and scored twice. Emma Heiman was 1-for-2 with a triple and two RBI. Taylor Mann was 2-for-4 with two runs scored. Savannah Conrad added a single.
PITTSFORD MENDON 15
GREECE ATHENA 0
LETCHWORTH 12
PERRY 4
CUBA-RUSHFORD 2
BOLIVAR-RICHBURG 5
WAYNE 17
MYNDERSE 3