BASEBALL
HILTON (1-2) 1
WEBSTER THOMAS (3-0) 4
Paul Sofinski lost his grip on a one-strike curveball in the fifth inning. The pitch fluttered to the turf like a whiffle ball caught in the wind. That was about the only thing the Webster Thomas senior didn't command on Thursday afternoon. Sofinski retired the first 13 batters he faced and picked up the win. READ MORE. 
FAIRPORT (0-4) 2
CHURCHVILLE-CHILI (1-2) 4
Churchville-Chili picked up its first win of the season behind Zach Miner's complete game. Miner struck out five and allowed three hits. Cooper Romich paced the Saints offense with two hits including a two RBI triple. Shane Pray added an RBI double, Alan Michael LeFrois and Miner each recorded a hit. For Fairport, Matt Terzo pitched four and two-thirds and gave up just three hits. Branden Consaul, Connor Sackett and Dylan Norton had hits for the Red Raiders. 
BATAVIA (1-1) 4
CANANDAIGUA (2-0) 6
A four-run third inning led by Aaron Crunick helped Canandaigua grab its second straight win to begin the season. Crunick singled and scored the first run for the Braves, Jack Ciranni and Callum Outhouse each singled and scored in the inning as well. Sam Boock walked and scored the final run of the third inning. The Braves added the two deciding runs in the fifth inning when Boock and Braden Pawlicki got on base in the first two at-bats of the inning. Boock and Pawlicki both came around to score to make it a 6-4 game. Ciranni finished 2-of-4, and A.J. Debalso reached base safely three times. Alex Hale led Batavia going 2-of-3 with a walk. 
BLOOMFIELD (1-0) 7
DUNDEE/BRADFORD (0-1) 3
Bloomfield picked up a win in its season opener behind a two-run double with two outs from Eric Sandle. Cal Rodgers and Aaron Walsh each went 2-of-3. Walsh and Gabe Ward combined to pitch for Bloomfield. Stillers led Dundee/Bradford with two hits.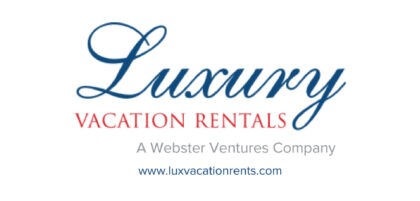 SODUS (2-0) 14
EAST ROCHESTER (3-2) 4
Donovan Fillmore paced the Sodus offense with a team-high four RBI as the Spartans won its second straight. Fillmore finished the game 4-of-4, and tossed two shutout innings. Zack Marlow drove in two runs with a two-out double. Brady McCarthy earned the win as he hurled three innings and struck out three.
HARLEY-ALLENDALE-COLUMBIA (2-0) 10
HONEOYE (1-1) 7
Harley-Allendale-Columbia moved to 2-0 on the season thanks to an early 6-0 lead highlighted by Alex Sassaman's three-run triple in the second. Leading 7-6 after four, The Wolves added three runs in the fifth to go up 10-6. Jack Wheeler started for the Wolves and went four innings and struck out six while giving up one earned run. Cai Rodgers earned the save by pitching the final three innings. Rodgers struck out six including the final out with the bases loaded. Rodgers added two hits and two runs scored, and Wheeler swatted two doubles and scored once. For Honeoye, Logan Thomas led the Bulldogs going 3-of-4. Charlie Farrell, Jake Jarosinski and John Gawel all had two hits apiece.
BOLIVAR-RICHBURG (1-1) 4
WELLSVILLE (1-1) 5
Wellsville held on to pick up its first win of the season despite three runs scored in the seventh by Bolivar-Richburg. Wellsville jumped out early with two runs in the first inning. Brayden Delahunt and Logan Dunbar both hit sacrifice flys following a walk, single, walk start to the inning. Wellsville tacked on one more in the third as Dominic Sawyer reached home on a balk. Cooper Brockway added Wellsville's final two runs in the third with an RBI single; Brockway later scored the second run of the inning on an error. Dunbar started on the mound for Wellsville and hurled five inning allowing just two hits and zero earned runs. Dunbar struck out 10 while walking one. Jeremiah Havens went 1-of-1 with two walks. For Bolivar Richburg, Logan Bess drove in a run in the seventh on a single and then came around to score when Caden Allen drew a bases-loaded walk. Trey Buchholz scored on an error before the second out was made at home as the Wolverines tried to tie the game. Bess ended the game 1-of-3 with an RBI and a run scores. 

WAYNE (1-1) 4
PENN YAN (1-2) 2
Nolan Schoenberger threw a complete game no-hitter to lead Wayne to its first win of the season. Schoenberger struck out 11 in the win and allowed a pair of unearned runs.  Michael Prentice finished 2-for-2 including a two-out RBI in the sixth that brought in Nathan Coleman with the go-ahead run. Brady Ruffell followed with an RBI single for the game's final count. Prentice also walked twice and scored twice. Ruffell went 2-for-3 with a walk. Coleman scored twice. Schoenberger added a hit. Brady Bouchard walked twice and scored a run for Penn Yan. Matt Lerch also scored for the Mustangs.
EDISON/WILSON/EARLY COLLEGE (0-2) 0
GREECE OLYMPIA/ODYSSEY (1-2) 16
Six different players finished with multi-hits efforts in a game that saw Olympia/Odyssey put crooked numbers on the board in four separate innings. Tyson Roundtree and Will Wetmore plated two apiece in an eight-run third inning when the Griffins sent 12 to the plate to take a 10-0 lead. Blake Bebout led the frame with a single, stole a base and scored on a Nolan Kratwurst single. Thomas Rebis followed with an RBI double, and Christopher Coriano brought in the third run of the inning with a base hit. Derek Laemlien put runners on first and second with a single, and Roundtree delivered with a double. Wetmore plated Roundtree and Kurtis Walker with a double of his own. Kratwurst brought home Wetmore with a triple to cap the scoring in the third. Rebis led the offense going 3-for-4 with two RBI and a run scored. Coriano was 2-for-4 with two RBI and three runs scored. Krautwurst, Laemlein, Roundtree and Walker each finished 2-for-3 in the game. Krautwurst had two RBI and a run scored. Laemlein tripled, drove in a run and scored twice. Roundtree collected two doubles, four RBI and two runs scored. Walker scored twice to go along with his RBI. Nate Armella and Josh Tantalo both had a hit. Krautwurst started and struck out eight over four innings. Wetmore fanned three over two innings. Armella had two strike outs in a scoreless seventh. Edison/Wilson/Early College's Yaliel Bonilla tripled for the Wildcats. Adrian Ponce had a single. 

IRONDEQUOIT (3-0) 5
HONEOYE FALLS-LIMA (0-3) 4 
PALMYRA-MACEDON (3-0) 2
MYNDERSE (0-3) 0
HAMMONDSPORT (0-1)0
AVOCA/PRATTSBURGH (2-0) 16
OAKFIELD-ALABAMA (2-0) 12
PEMBROKE (0-2) 0
FILLMORE (1-1) 12
CUBA-RUSHFORD (1-1) 2
MARCUS WHITMAN (0-2) 2
RED JACKET (3-0) 12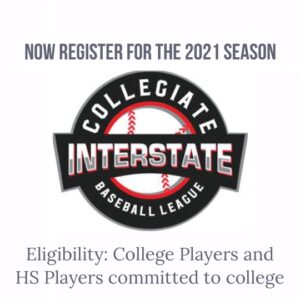 SOFTBALL 
OUR LADY OF MERCY 4
CANANDAIGUA 13
CHURCHVILLE-CHILI 1
IRONDEQUOIT 18
HONEOYE FALLS-LIMA 6
PITTSFORD SUTHERLAND 2
WEBSTER SCHROEDER 12
RUSH-HENRIETTA 1
LIVONIA 5
DANSVILLE 6
Samantha Mackey struck out eight and walked one in a seven-inning effort while finishing 2-for-4 with a walk-off single. Mackenzie Johnson-Boser went 2-for-4. Sidney Stone was 2-for-4 with a run scored. Livonia's Kori Castrovinci fanned three and walked two in seven innings of work. Katelyn DeWater and Jamie Litteer both finished 2-for-4 at the plate. 
LYNDONVILLE 3
ALEXANDER 1
CUBA-RUSHFORD 3
FILLMORE 12
ELBA 15
KENDALL 16
GENESEO 2
YORK 17