BASEBALL
HONEOYE FALLS-LIMA (0-1) 0
GREECE ATHENA (1-0) 2
Needing just 55 pitches, Casey Saucke II struck out 12 of the 15 batters he faced. The University of Virginia commit opened the game with a three-pitch strike out and eventually fanned the side in the first on 12 pitches. READ MORE. 
WELLSVILLE (0-1) 1
CANANDAIGUA (1-0) 5
Braden Pawlicki earned the victory as Canandaigua won its season opener at home. Pawlicki hurled five shutout innings while striking out four. Aaron Crunick came in relief and threw the final two innings and recorded one strikeout. Callum Outhouse had a two RBI single in the fifth inning. 
AQUINAS (1-0) 23
BISHOP KEARNEY (0-1) 0 (5 INNINGS)
Channing Owens and Caleb Wilson combined for a two-hit shutout as Aquinas picked up the win in its season opener. Owens started the game and hurled three perfect innings while striking out eight batters on only 43 pitches. Wilson finished the game throwing the final two innings allowing just two hits and he struck out three. The Li'l Irish scored three runs in the first inning on a passed ball, a Robert McCullough RBI double, and a Lucas Leone single that cashed in McCullough. Aquinas opened its lead in the third inning when it scored 12 runs. CJ Mangone highlighted the inning with a bases-clearing triple that scored three increasing the Aquinas lead to 17-0. Mangone finished the game 3-of-4 with three runs scored and three RBI. Leone ended 3-of-3 with two doubles and two RBI, Shane Weasner had two hits and scored three runs, Will Scanlon added two hits including three RBI and two runs scored, and Jake Wiepert came off the bench and delivered two hits in two at bats. Trevor Bery and Geo Rosa collected the two hits for Bishop Kearney.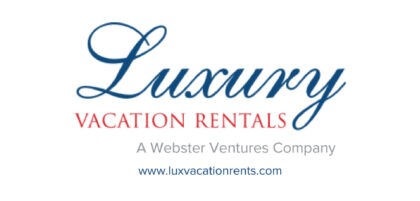 YORK (0-1) 4
LIVONIA (2-0) 8
Conner Benitez earned his first varsity win as he pitched five innings with eight strikeouts and only allowed three hits. Benitez added two hits and two runs scored on the offensive side. Jake Smith went 2-of-3 with two RBI, Alex Benitez drove in three runs, and Robbie Stewart finished the game 3-of-4 with a triple. David Couzzo paced York as the senior went 2-of-4 with a double. James Kennedy finished the game 1-of-1 with two walks, an intentional walk and a hit by pitch, and scored two runs. Adam Swede had one hit and a stolen base. 
ELBA (1-0) 4
BYRON-BERGEN (0-1) 0
Zach Howard manufactured a run in the first inning, and its all Elba needed as Andrew Hare and Connor Scott shut down the Byron-Bergen offense. In the first at-bat of the game, Howard drew a walk, and preceded to steal second and third in the following at-bat. Howard finished his journey scoring on a Caleb Scouten ground ball. Hare pitched five shutout innings allowing just one hit while striking out 13 and walking one. The senior was efficient in his work as he only threw 77 pitches. Scott recorded the save as the sophomore hurled two perfect innings in just 18 pitches. The Lancers received two insurance runs in the fifth inning with the Scouten and Howard connection helping again. Scouten drove in his second run of the game as Howard came in on a ground ball, and Scouten came around to score on a Scott line drive up the middle. Scouten ended 1-of-4 with two RBI. Angelo Penna went 2-of-3 and drove in a run in the fourth inning. Gianni Ferrara had the only hit of the game for Byron-Bergen. 
FILLMORE (0-1) 4
BOLIVAR-RICHBURG (1-0) 5 (5 Innings)
Landon Danaher stole home in the bottom of the fifth inning to give Bolivar-Richburg its first win of the season. Danaher collected the only two hits of the game, the junior went 2-of-3 with two runs scored. The Wolverines and Fillmore combined for 12 walks, each team drew six, and only four of the nine runs in the game were earned. The Wolverines combined for a no-hitter, as Danaher opened the game throwing two innings while striking out three and walking three. Wyatt Karnuth replaced Danaher in the third and pitched two innings, and was followed by Camdyn MacDonell who threw the final fifth inning. Fillmore scored three runs off of Danaher in the third inning behind three walks, an error, two passed balls and one wild pitch. Bolivar-Richburg answered in the bottom of the inning with three of its own. A walk and a single started the inning, and the Wolverines scored with a sacrifice fly, a passed ball, and a wild pitch. Conner Potter started the game for Fillmore, Potter struck out eight in three innings of work, but walked five and gave up four runs (two earned). 

SOFTBALL
NORTHSTAR 2
AQUINAS 4
VICTOR (2-0) 16
FAIRPORT (0-1) 2
ALEXANDER (1-0) 7
PEMBROKE (0-1) 3
BOLIVAR RICHBURG (1-0) 11
FILLMORE (0-1) 3
Le ROY 16
GENESEO 1
Hayley Papp threw a 2-hitter while driving in a run with two hits as Mike Battaglia reached his 100th career win. Kailyn Tresco connected on two home runs and collected five RBI. Brynn Luckey had four hits and two RBI.
MARION/GANANDA 1
WILLIAMSON 11
To report scores, please email photos of that night's scorebook pages to scores.pickinsplinters@gmail.com.