FRIDAY
PENN YAN ACADEMY (1-0) 11
MYNDERSE ACADEMY (0-1) 6
WILLIAMSON (1-0) 12
NORTH ROSE-WOLCOTT/RED CREEK (0-1) 10
ARKPORT-CANASERAGA (-) 7
WELLSVILLE (-) 7
PALMYRA-MACEDON (1-0) 10
MIDLAKES (0-1) 0
Using a superb pitching performance from Chris Finocchario, the Pal-Mac bats put up 10 runs in six innings to end the game via mercy rule. Finocchario struck out 15 of the 16 batters he faced through five innings. The junior allowed one hit and zero walks. Alex Wootton clobbered a two-run home run, Ian Goodness went 1-for-2 with an RBI and Noah Brooks and Christian Morrison each scored twice after hitting a double. Goodness threw the sixth inning and collected two strikeouts.
WAYNE (0-1) 0
NEWARK (1-0) 2
In its first game on the school's new turf, Julius Teabout and Josh Scotti combined for a no-hitter to open Newark's season with a victory. Teabout set down 13 batters on strikes and allowed three baserunners over six innings of work. The senior lefty was removed from the game due to pitch count regulations. Scotti finished the final inning with two strikeouts and a walk. Chaz Garling scored the first Newark run in the fourth on a passed ball. Preston Berrios accounted for the other on a throwing error in the sixth.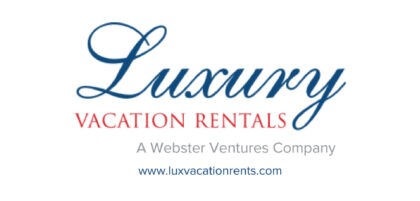 SATURDAY
WAYLAND-COHOCTON (0-1) 6
HONEOYE (1-0) 10
Honeoye's bats blew up for seven runs in the seventh to down Wayland in its first outing. Freshman Billy Covey claimed the lead for the Bulldogs with a two-run-single. Logan Thomas was credited with the win. Cam Allison went 2-for-3 with two doubles and Jake Jansinski picked up two RBI for Honeoye as well. Wayland's Collin Mehlenbacher had two hits in the contest.
CLYDE-SAVANNAH (0-1) 3
EAST ROCHESTER (1-0) 4
Game one of a double header.
CLYDE-SAVANNAH (0-2) 1
EAST ROCHESTER (2-0) 17
Game two of a double header.

BROCKPORT (1-0) 7
SPENCERPORT (0-1) 4
In the season opener for both teams, Brockport's offense exploded for 14 hits and held Spencerport's to three for the victory. Devyn Scheidt and Ryan Judd led the squad with three hits apiece. Ed Guerrero III followed with two hits and three RBI while Scheidt finished with two. Patrick Kiesow and Tyler Henshaw each had a hit but split four runs for the Blue Devils. The pair added insurance in the top of the fifth after reaching on singles. Will Cole went 2-for-4 with a run scored, Finn Harvey had an RBI double and Cooper Hassall smacked a double and crossed home once. Cole was accredited with the win after relieving Kiesow in the second. Judd finished the final three innings on the mound for Brockport. For Spencerport, Scott Zyra had two hits and Frank Grad added one. Both drove in a run as well. Shaun Cannon, Andrew Simonce, Joseph Marcello and Grad accounted for the Rangers' runs.
GATES-CHILI (1-0) 14
EASTRIDGE (0-1) 1
Devin Georgetti made his presence felt on the mound and at the dish to lead Gates over Eastridge in its season opener. Over six innings of work, the righty set down 14 on strikes and allowed only two hits. He highlighted his performance with an inside the park homerun. Georgetti finished 3-for-4 with three runs and RBI on the day. In his first at bat of the season, Charlie Healey gave the Spartans a 3-0 lead in the first with a homerun to left field. Zach Conn also smacked a homerun for Gates, a two-run shot. Mike Ribis went 2-for-4 with an RBI and run scored. James Paxon finished with a hit, two runs and two RBI while Vincent Lucyszyn had a hit, RBI and two runs scored. Donevan Rotmans and Ryan Kilner each finished with a hit and run scored as well. Kilner closed out the seventh on 11 pitches with two strikeouts.

SUNDAY
CANISIUS (0-1) 2
MCQUAID JESUIT (1-0) 10
Game one of the double header. Siena commit Aiden Stewart bolstered the offense with a two-run homer. Wofford College commit Will Taylor earned the win on the mound.
CANISIUS (0-2) 2
MCQUAID JESUIT (2-0) 6
Game two of the double header. Daniel McAliney picked up the win. The 6-foot-4 righty tossed six innings of two-hit ball to sweep the short series. Wilson Brauer closed out the seventh.
To report scores, please email photos of that night's scorebook pages to scores.pickinsplinters@gmail.com.