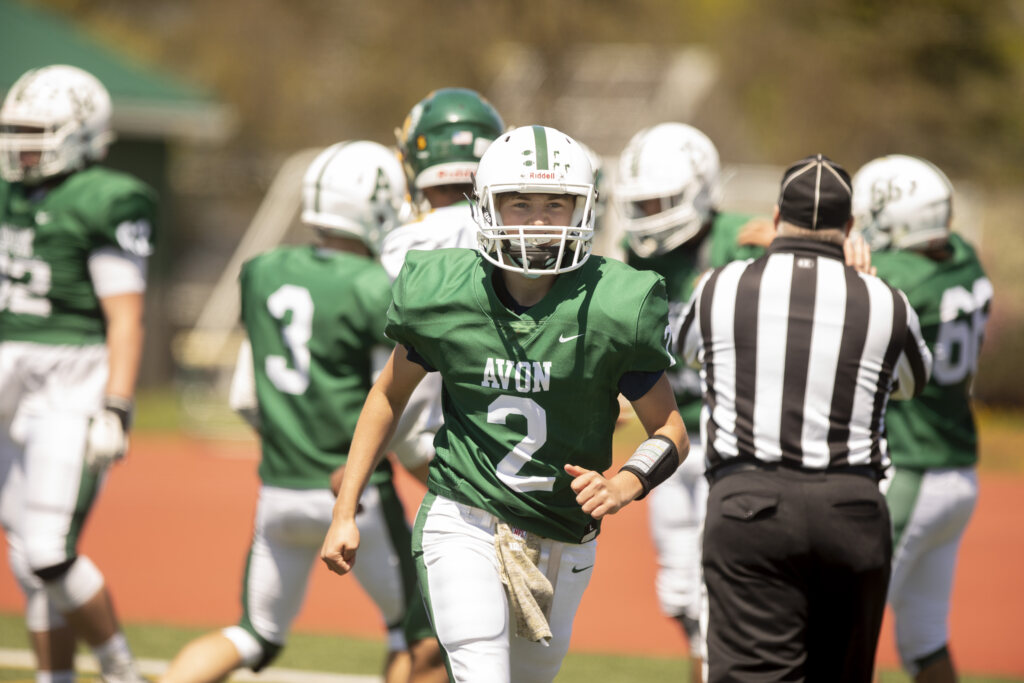 By RODNEY SHEPARD, JR. 
AVON, N.Y. — A month ago, Richard Brice was the starting quarterback on Avon's junior varsity football team. On Saturday afternoon, Brice was named Section V Class D MVP.
Brice's 262 passing yards and three total touchdowns helped Avon cruise to a 42-7 victory over Alexander, Saturday afternoon.
"The whole team played well, and the coaches were calling great plays," Brice said. "I really wanted to beat them today, I wanted to win."
The 5-foot-9 sophomore quarterback connected on 12-of-17 passes for two touchdowns and he also found the end zone with a one-yard rush.
Brice found senior wide receiver Roman Volpe open for a 67-yard touchdown to start the scoring with 5:14 remaining in the first quarter.
Richard Brice drops back on second down and hits Roman Volpe who finds a blocker, breaks a couple tackles and goes 67 yards. Avon 7-0 first quarter. pic.twitter.com/T3vjlWytwx

— Paul Gotham (@PickinSplinters) May 1, 2021
"Their linebackers tried to play inside because the last time we played them we ran up the middle every play," Brice said referring to Avon's 21-0 victory over Alexander in Week 2 of the season. "They tried to shift inside to stop it and it left an opening every time."
VIEW MORE CAROLE VOLPE PHOTOS HERE. 
On the following possession with two minutes remaining in the first quarter, a nearly identical play call gave Avon the same result — a 67-yard touchdown from Brice to Volpe.
Third and 22, Brice to Volpe for 67 again and 6 more. Avon 14-0. pic.twitter.com/yANBG22l5Z

— Paul Gotham (@PickinSplinters) May 1, 2021
The Braves' second touchdown in a 3-minute span and gave Avon a 14-0 lead going into the second quarter. Volpe finished the game with seven catches for 207 yards and two touchdowns.
"When I was lining up I was gassed, and I was thinking 'Oh please don't throw it to me,'" Volpe said. "But they (Alexander) never made an adjustment, and I was just happy to receive the ball. But all the credit goes to the line upfront, they make my job look easy."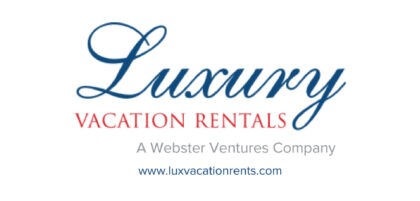 On the other side of the ball, Avon held Alexander scoreless for the first 45 minutes of action. It wasn't until Devin Dean reached the end zone with 2:09 remaining in the game that the Trojans were able to put points on the board.  The Braves limited Alexander to –2 passing yards and 141 rushing yards which also well below their season averages of 40.7 YPG and 245.8 YPG.
"The kids really played well today, they played fast and physical and set the tone early and kept it going through four quarters," head coach Andy Englert said. "I'm very proud of them and how they dealt with challenges this season such as the pandemic and that whole process. Credit to them."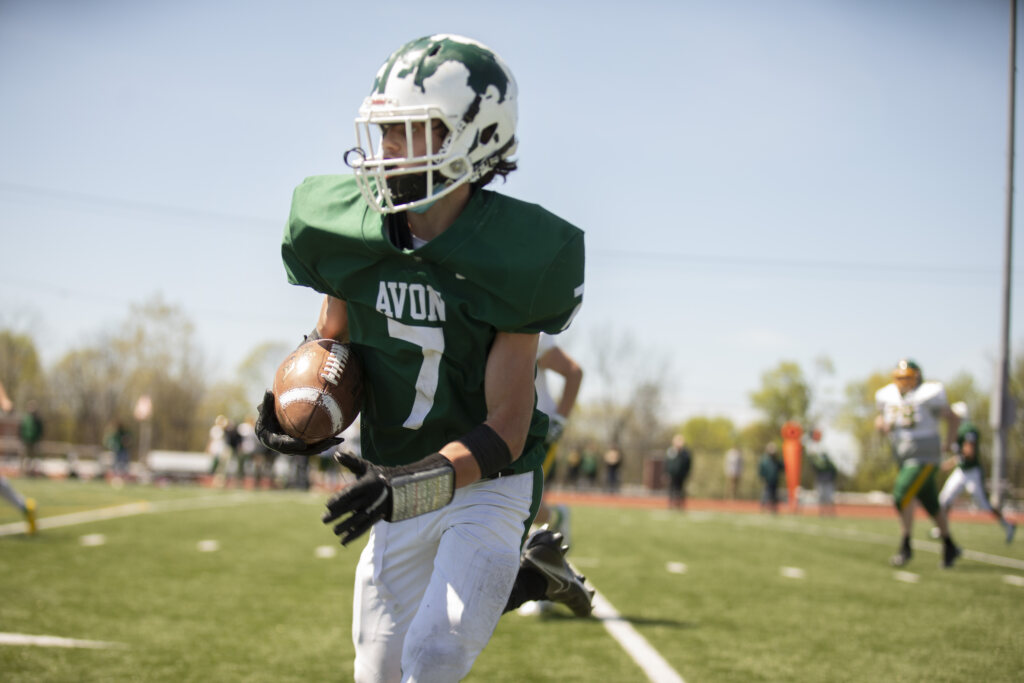 After Brice gave Avon a 21-0 lead with a keeper from one-yard out, Thomas Welch scored his first of three touchdowns on the day. The junior running back finished with 199 yards on 22 carries. Welch added touchdowns on Avon's first two drives of the second half for a 42-0 Braves lead.
Thomas Welch takes the direct snap and finds the end zone. 2:29 remaining in the half: Avon 28-0. pic.twitter.com/FS38mhWjJP

— Paul Gotham (@PickinSplinters) May 1, 2021
Anthony Woodworth led the Avon defense with four solo tackles and 5.5 total.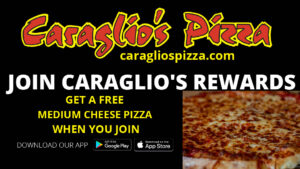 Welch and Michael Rowland had 4.5 tackles apiece.
Andrew Rowland started the season under center for Avon, but the junior quarterback suffered a broken leg in the Braves game on April 14th against Clyde-Savannah. The junior had completed 16 of 39 passes for 177 yards and three touchdowns. He also rushed for 245 yards and five touchdowns on 43 carries.
Brice started his first game at the varsity a week later. He threw an early interception in a 37-7 loss to Oakfield-Alabama/Elba.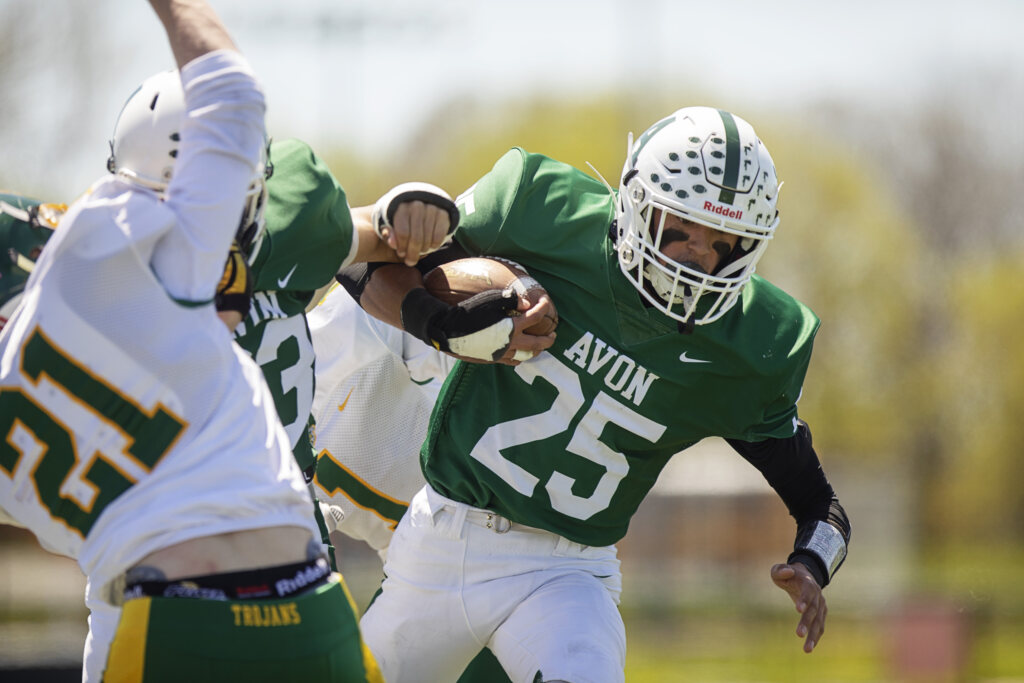 "I was nervous, Brice said of his first start. "Actually, really nervous about it. It was not good because I was nervous, and it showed. I just tried to forget about it and move on. I trusted that my teammates and my coaches would help me through it."
Last week's semi-final matchup against Canisteo Greenwood was the confidence booster that the sophomore needed. He finished 9-13 with 74 yards and a touchdown in a 16-8.
That proved to be just a warm-up for Saturday's performance.
"Richie stepped it up today in his spot," Englert said. "Here he is out here performing for a sectional title and running the offense. That's the cool thing is just to have that next person in line. We trusted him and the guys did a nice job helping him. Our offensive line did a nice job of protecting him. We were really blessed with a great group."