By JOHN LIKANJE
Daniel Lawther was forced to exit Wednesday afternoon's game twice with a left leg injury. The first time was near the end of the third quarter. The second time was midway through the final period in which he was carried off the field.
Despite the injury, Lawther battled through it and scored the go-ahead touchdown as Pittsford rallied for a 27-24 road win at Rush-Henrietta.
With the Panthers trailing 16-13, the senior quarterback suffered the ailment on a two-yard run during the go-ahead drive which started on the Royal Comets' 46-yard line. Fortunately, Lawther was able to re-enter the game seven plays later. The 6-foot senior pushed forward 11 yards into red zone territory. After freshman running back Josiah Joyner was only able to get two yards on first-and-goal, Lawther punched the ball in the remaining nine yards himself with a little help from his offensive line.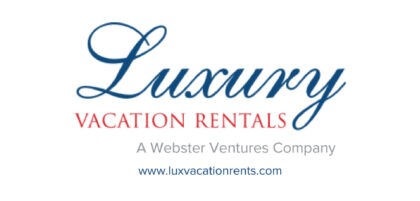 This gave the Panthers a 20-16 advantage with 10:17 remaining, their first lead since they took a quick 6-0 edge on the game's opening drive. The defense stood tall by forcing a three-and-out and turnover on downs on back-to-back possessions.
The Panthers' defensive stand opened the door for a 35-yard touchdown connection between senior wide receiver William Klenk and sophomore quarterback Caleb Lewis with 3:58 left.
The Royal Comets attempted a late rally. Zion Powell's fumble recovery on the Panthers' seven-yard line led to a Jamari Johnson quarterback sneak to trim the deficit with 1:01 remaining. However, Klenk reeled in an onside kick attempt at the 41-yard line to secure the Panthers' victory.
Lawther finished the game with a pair of rushing touchdowns before departing in the fourth quarter. The senior quarterback knotted the game at 13 with a five-yard scramble near the end of the first half. Ryan Sampson put the Panthers on the board on the opening drive with his five-yard rush touchdown.
For the Royal Comets, Jayden Scott responded to Sampson's score with a 65-yard rumble to the end zone on the ensuing possession. The junior running back finished with 105 yards on 15 carries. Geshaun Gibson and Thomas Proctor both had go-ahead scores. Gibson hauled in a six-yard catch for a 13-6 lead. The senior wideout was the recipient of 105 of Johnson's 221 passing yards as he reeled in seven balls. Proctor nailed a field goal to give the Royal Comets a 16-13 edge at the start of the third quarter.
Both teams now have a 3-2 record and are in a must-win scenario going into the regular season finale. Pittsford has another big road matchup with Victor on Tuesday at 7 p.m. Rush-Henrietta travels to McQuaid for a 6:30 p.m. kickoff on Tuesday as well.