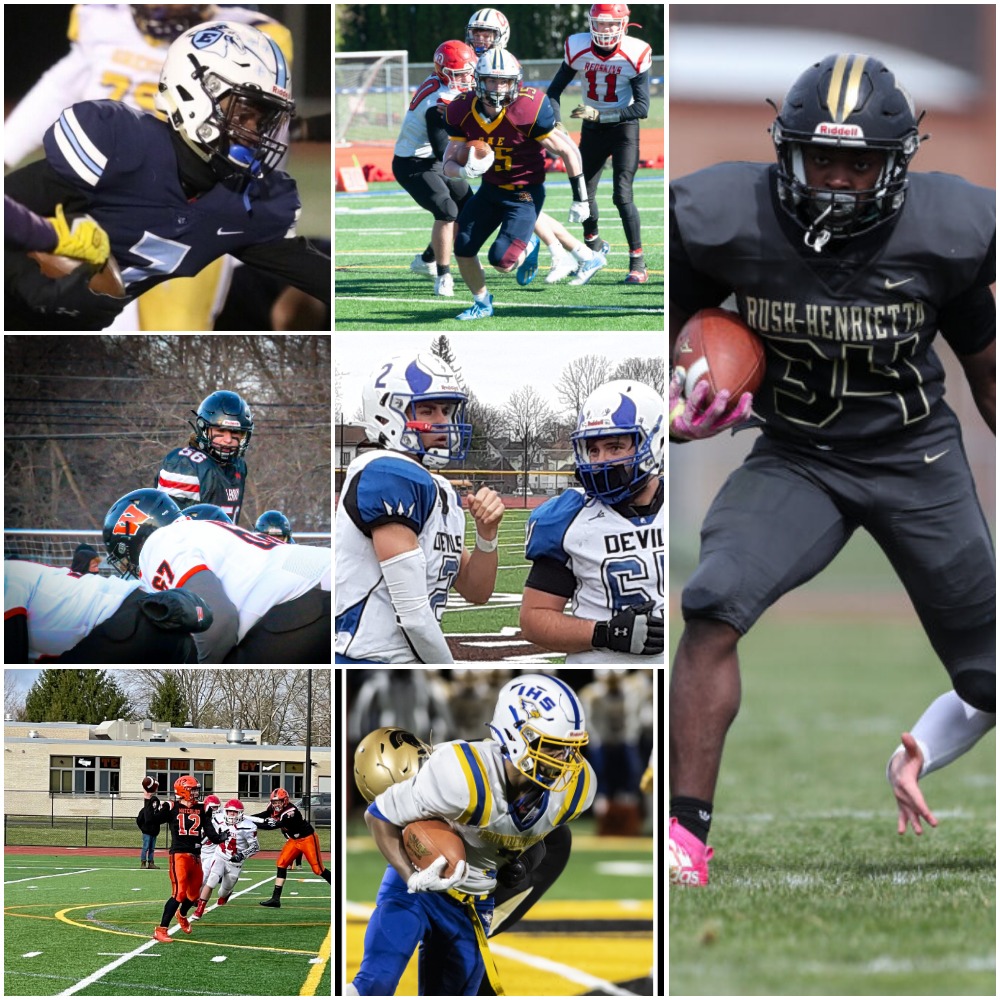 By JOHN LIKANJE
It's officially crunch time for Section V football. Week 3 was the opportunity for teams to solidify themselves as contenders for one of only four available playoff spots in their respective classifications. Going into this week's upcoming games, there are 14 undefeated squads remaining and 16 teams with one loss. All five of the top matchups for Week 4 feature teams from both sides:
GAME OF THE WEEK: WAYNE VS. HONEOYE FALLS-LIMA
This is a possible sectionals preview as if the regular season ended today, these teams would face off as the No. 2 and No. 3 seeds. Although there is still much to be decided in Class B, these squads have established themselves as the cream of the crop so far.
Wayne sports a 2-1 record with dominating road wins over Palmyra-Macedon and Bishop Kearney/Rochester Prep/Rochester Academy. Mason Blakenberg and Dylan Vance provided all of the Eagles' offense. Vance led with 203 rushing yards and four touchdowns, including a pick-six at Bishop Kearney. Blakenberg threw for 188 yards and a touchdown pass along with a rushing score. The Eagles' lone loss was a 48-34 setback to undefeated Batavia in Week 2.
Honeoye Falls-Lima is coming off a bye week and will be fresh for this marquee matchup. Last season's Class B sectional runner-up has looked determined to return to the final with blowout victories over Newark and Bishop Kearney so far. The Cougars are led by the senior quartet of Jacob Derby, Reece Joint, Patrick Lustyk and Mason Wanzenried. Joint, the starting quarterback, has hurled 361 yards and five touchdowns. Derby is the fullback and has scrambled for 144 yards and five scores. Wanzenried and Lustyk are Joint's favorite targets with 135 and 94 yards, respectively. Wanzenried has hauled in a pair of touchdowns as well.
VIEW MORE CHRISTOPHER CECERE PHOTOS HERE.
Honeoye Falls-Lima defeated Wayne, 28-7, in last season's sectional quarterfinals. Kickoff is set for Thursday at 7 p.m. at Honeoye Falls-Lima High School.
OTHER MATCHUPS TO LOOK OUT FOR…..
Brockport at Spencerport – After a close call to Eastridge in the season opener, Brockport has quietly put together back-to-back wins over Gates-Chili and Churchville-Chili. The Blue Devils beat both teams by a combined score of 57-21. They put their winning streak on the line against undefeated Spencerport, whose coming off a 28-6 statement win over Brighton. The Rangers are led by the Mesh brothers, Cameron and Connor, and Khalize Beamon. Cameron Mesh, who was the Junior Varsity quarterback last season, leads the Varsity squad with 232 rushing yards and three touchdowns. Kickoff is set for Wednesday at 6 p.m. at Spencerport High School.
McQuaid at Pittsford – Expect this game to be much closer and competitive than it was last season when these teams faced off. On September 14, 2019, McQuaid dominated both sides of the ball and pitched a 28-0 shutout of Pittsford on its home turf. This time, the setting will be Ordiway Field on the campus of Pittsford Sutherland High School. After a gritty 28-20 season-opening victory over Aquinas, McQuaid has cruised to back-to-back wins over Monroe and Edison Tech. However, the Knights now face a Pittsford offense which has exploded for 41 points in two straight games against Webster Schroeder and Monroe. Kickoff is set for Thursday at 7 p.m.
Eastridge at Irondequoit – This crosstown rivalry will take its bragging rights to the turf, Wednesday evening. Eastridge, which bounced back from a loss to East with a 42-22 win over Greece Olympia/Odyssey, is currently on the outside looking in regarding a playoff spot. Considering how top-heavy this class has been this year (three of the four teams currently in the sectionals bracket are undefeated), the Lancers are in a must-win scenario. Irondequoit proved it deserves to be among the Class A elite with a 21-19 road win over Greece Athena. Now the Eagles face their second challenge in a row. Kickoff is set for 6 p.m. at West Irondequoit High School.
VIEW MORE SCOTT CORDARO PHOTOS HERE. 
Livonia at Attica – Attica is coming off an overtime road victory over Letchworth/Warsaw after being stunned on its new home turf a week prior. Similar to that Week 2 matchup, the Blue Devils face a powerhouse in Livonia, which hasn't skipped since making the move from Class B a year ago. Alex Minnehan switched from quarterback to running back this season and has galloped for 711 yards and seven touchdowns in three games. The Blue Devils feature their own power back in Zachary Strzelec with 420 rushing yards and five scores. Jeremiah Donohue and Lucas Johnson lead the defense with a combined 61 tackles. Kickoff is set for Wednesday at 6:30 p.m. at Attica High School.
FULL SLATE
WEDNESDAY
6 p.m. – Wilson Magnet at Churchville-Chili
6 p.m. – Greece Athena at Greece Arcadia
6 p.m. – Eastridge at Irondequoit
6 p.m. – Brockport at Spencerport
6:30 p.m. – Livonia at Attica
6:30 p.m. – Waterloo at Mynderse
6:30 p.m. – Letchworth/Warsaw at Wellsville
7 p.m. – Brighton at Canandaigua
7 p.m. – Gates-Chili at Greece Olympia/Odyssey
7 p.m. – UPrep at Penfield
7 p.m. – East at Webster Thomas
7 p.m. – Penn Yan/Dundee at Bath-Haverling
7 p.m. – Hornell at Dansville
7 p.m. – LeRoy at East Rochester/Gananda
7 p.m. – Wayland-Cohocton at Marcus Whitman/Bloomfield
THURSDAY
5 p.m. – Holley at Perry
6 p.m. – Edison Tech/School Of The Arts at Fairport
6 p.m. – Aquinas at Fairport
6 p.m. – Victor at Webster Schroeder
6 p.m. – Bishop Kearney/Rochester Prep/Rochester Academy at Geneva
6 p.m. – Batavia at Newark
6 p.m. – Oakfield-Alabama/Elba at Bolivar-Richburg
6 p.m. – Canisteo-Greenwood at Cuba-Rushford
6 p.m. – Clyde-Savannah at Notre Dame Batavia
6 p.m. – Lyndonville/Barker/Roy-Hart at Pembroke
7 p.m. – Rush-Henrietta at Monroe
7 p.m. – McQuaid at Pittsford
7 p.m. – Wayne at Honeoye Falls-Lima
7 p.m. – Midlakes at Palmyra-Macedon
7 p.m. – Caledonia-Mumford/Byron-Bergen at Alexander
CURRENT TEAM RECORDS
| | | | | | | | |
| --- | --- | --- | --- | --- | --- | --- | --- |
| Class AA | | | | | | | |
| School | Record | Streak | Sectional Points | PPG | PA | Total Points Scored | |
| McQuaid | 3-0 | W3 | 15 | 35 | 8.7 | 105 | 26 |
| Victor | 3-0 | W3 | 14 | 33.7 | 4.7 | 101 | 14 |
| Hilton | 2-1 | L1 | 14 | 15.3 | 16 | 46 | 48 |
| Pittsford | 2-1 | W2 | 11 | 29.7 | 9 | 89 | 27 |
| Aquinas | 2-1 | W2 | 10 | 33 | 25 | 99 | 75 |
| Rush-Henrietta | 2-1 | W1 | 10 | 27 | 21 | 81 | 63 |
| Monroe | 1-2 | L2 | 8 | 6 | 29.7 | 18 | 89 |
| Edison Tech | 0-3 | L3 | 6 | 2 | 38.3 | 6 | 115 |
| Fairport | 0-3 | L3 | 6 | 24 | 33 | 72 | 99 |
| Webster Schroeder | 0-3 | L3 | 5 | 11 | 31.3 | 33 | 94 |
| | | | | | | | |
| Class A | | | | | | | |
| School | Record | Streak | Sectional Points | PPG | PA | Total Points Scored | |
| Irondequoit | 3-0 | W3 | 15 | 39.7 | 10.7 | 119 | 32 |
| Spencerport | 3-0 | W3 | 14 | 30.7 | 4 | 92 | 12 |
| Canandaigua | 3-0 | W3 | 13 | 35.7 | 7.7 | 107 | 23 |
| Greece Athena | 2-1 | L1 | 12 | 19.7 | 14 | 59 | 42 |
| UPrep | 3-0 | W3 | 12 | 43 | 0 | 129 | 0 |
| East | 2-1 | W2 | 12 | 17.7 | 11.3 | 53 | 34 |
| Eastridge | 2-1 | W1 | 12 | 28.3 | 24.7 | 85 | 74 |
| Brighton | 2-1 | L1 | 11 | 25.3 | 12 | 76 | 36 |
| Brockport | 2-1 | W2 | 11 | 25.7 | 16.7 | 77 | 50 |
| Webster Thomas | 1-2 | L2 | 8 | 17.7 | 29 | 53 | 87 |
| Gates-Chili | 1-2 | W1 | 8 | 16 | 28.3 | 42 | 85 |
| Greece Arcadia | 0-3 | L3 | 6 | 2 | 47 | 6 | 141 |
| Penfield | 0-3 | L3 | 6 | 4.7 | 26.3 | 14 | 79 |
| Churchville-Chili | 0-3 | L3 | 6 | 4.3 | 29 | 13 | 87 |
| Wilson Magnet | 0-3 | L3 | 5 | 2.7 | 31 | 8 | 93 |
| Greece Olympia/Odyssey | 0-3 | L3 | 4 | 16 | 35.3 | 48 | 106 |
| | | | | | | | |
| Class B | | | | | | | |
| School | Record | Streak | Sectional Points | PPG | PA | Total Points Scored | |
| Batavia | 3-0 | W3 | 15 | 41.7 | 22 | 125 | 66 |
| Honeoye Falls-Lima | 2-0 | W2 | 9 | 38 | 3 | 76 | 6 |
| Wayne | 2-1 | W1 | 12 | 29.3 | 22.3 | 88 | 67 |
| Palmyra-Macedon | 2-1 | W2 | 12 | 18 | 17 | 54 | 51 |
| Newark | 1-2 | L1 | 8 | 7.7 | 17 | 23 | 51 |
| Geneva | 1-2 | L2 | 8 | 16 | 18 | 32 | 36 |
| Bishop Kearney/Rochester Prep/Rochester Academy | 0-3 | L3 | 6 | 10 | 37.3 | 30 | 112 |
| Midlakes | 0-2 | L2 | 2 | 3 | 14 | 6 | 28 |
| | | | | | | | |
| Class C | | | | | | | |
| School | Record | Streak | Sectional Points | PPG | PA | Total Points Scored | |
| LeRoy | 3-0 | W3 | 15 | 31.3 | 0 | 94 | 0 |
| Livonia | 3-0 | W3 | 15 | 38.3 | 10 | 115 | 30 |
| Bath-Haverling | 3-0 | W3 | 14 | 27.3 | 2 | 82 | 6 |
| Waterloo | 3-0 | W3 | 14 | 35 | 13.3 | 105 | 40 |
| East Rochester/Gananda | 1-2 | W1 | 7 | 22 | 31.3 | 66 | 94 |
| Attica | 2-1 | W1 | 10 | 23 | 13.3 | 69 | 40 |
| Hornell | 1-2 | L2 | 8 | 19 | 40.3 | 57 | 121 |
| Dansville | 1-2 | L1 | 8 | 11.3 | 22.3 | 34 | 67 |
| Penn Yan/Dundee | 1-2 | W1 | 8 | 19.7 | 24 | 59 | 72 |
| Marcus Whitman/Bloomfield | 1-2 | L1 | 7 | 18.3 | 26.7 | 55 | 80 |
| Wayland-Cohocton | 0-2 | L2 | 4 | 0 | 31.5 | 0 | 63 |
| Wellsville | 0-3 | L3 | 5 | 6 | 45.7 | 18 | 137 |
| Letchworth/Warsaw | 0-3 | L3 | 4 | 22 | 30 | 66 | 90 |
| Mynderse | 0-1 | L1 | 1 | 0 | 20 | 0 | 20 |
| | | | | | | | |
| Class D | | | | | | | |
| School | Record | Streak | Sectional Points | PPG | PA | Total Points Scored | |
| Avon | 3-0 | W3 | 17 | 24 | 6 | 72 | 18 |
| Oakfield-Alabama/Elba | 3-0 | W3 | 16 | 47 | 10.3 | 141 | 31 |
| Caledonia-Mumford/Byron-Bergen | 2-1 | W2 | 12 | 21 | 14 | 63 | 42 |
| Alexander | 1-1 | L1 | 11 | 15 | 16.5 | 30 | 33 |
| Canisteo-Greenwood | 2-1 | L1 | 10 | 28.3 | 15.7 | 85 | 47 |
| Geneseo/Mount Morris | 2-1 | W1 | 10 | 18 | 16.3 | 54 | 49 |
| Notre Dame Batavia | 1-2 | L2 | 8 | 20 | 17.7 | 60 | 53 |
| Clyde-Savannah | 1-2 | L1 | 8 | 23.3 | 26 | 70 | 78 |
| York/Pavilion | 0-1 | L1 | 2 | 0 | 50 | 0 | 50 |
| Cuba-Rushford | 0-2 | L2 | 4 | 6.5 | 43.5 | 13 | 87 |
| Bolivar-Richburg | 0-2 | L2 | 4 | 3.5 | 18 | 7 | 36 |
| Lyons | 0-3 | L3 | 4 | 6 | 42 | 12 | 84 |
| | | | | | | | |
| 8-Man | | | | | | | |
| School | Record | Streak | Sectional Points | PPG | PA | Total Points Scored | |
| Red Jacket | 3-0 | W3 | 17 | 62 | 17.3 | 186 | 52 |
| Pembroke | 2-1 | L1 | 11 | 33.3 | 24.6 | 100 | 74 |
| Perry | 2-1 | W1 | 10 | 42.5 | 34 | 133 | 68 |
| Holley | 1-1 | W1 | 6 | 25 | 39 | 50 | 78 |
| Charles G. Finney/Northstar Christian | 1-1 | W1 | 6 | 14 | 23 | 28 | 46 |
| South Seneca | 0-3 | L3 | 5 | 2 | 38.3 | 6 | 115 |
| Lyndonville/Barker/Roy-Hart | 0-2 | L2 | 3 | 14 | 49 | 28 | 98 |
OVERALL INDIVIDUAL CATEGORY LEADERS
*Individual statistics based upon those reported by schools
| | | | | | | | | | | | | | |
| --- | --- | --- | --- | --- | --- | --- | --- | --- | --- | --- | --- | --- | --- |
| Class AA | | | | | | | | | | | | | |
| Passing | | | | | Receiving | | | | | Rushing | | | |
| Player | School | Yr. | Yds. | | Player | School | Yr. | Yds. | | Player | School | Yr. | Yds. |
| Szalkowski, T. | Aquinas | Sr. | 941 | | Russell, U. | Aquinas | Sr. | 343 | | Scott, J. | R-H | Jr. | 442 |
| Pumputis, B. | Webster Schroeder | Sr. | 613 | | Cunningham, J. | Webster Schroeder | Sr. | 234 | | Baker, R. | Victor | Sr. | 409 |
| Johnson, J. | R-H | So. | 372 | | Benjamin, W. | Aquinas | Jr. | 170 | | Bedford, J. | Hilton | Sr. | 319 |
| Consaul, B. | Fairport | Jr. | 106 | | Wright, G. | R-H | Sr. | 114 | | Valion, D. | Hilton | Sr. | 204 |
| | | | | | DeMay, N. | Webster Schroeder | Jr. | 107 | | Cronin, D. | Fairport | Jr. | 152 |
| | | | | | | | | | | | | | |
| Player | School | Yr. | No. | | | | | | | | | | |
| Szalkowski, T. | Aquinas | Sr. | 6 | | Player | School | Yr. | No. | | Player | School | Yr. | No. |
| Pumputis, B. | Webster Schroeder | Sr. | 4 | | Russell, U. | Aquinas | Sr. | 4 | | Baker, R. | Victor | Sr. | 8 |
| Ciliberto, L. | Hilton | Sr. | 1 | | Calion, D. | Hilton | Sr. | 2 | | Benjamin, W. | Aquinas | Jr. | 4 |
| Johnson, J. | R-H | So. | 1 | | 5 players tied with 1 touchdowns | | | | | Giddens, E. | Aquinas | So. | 4 |
| Knapp, J. | Victor | Sr. | 1 | | | | | | | Scott, J. | R-H | Jr. | 4 |
| | | | | | | | | | | Johnson, J. | R-H | So. | 3 |
| Tackles | | | | | | | | | | | | | |
| Player | School | Yr. | No. | | Defense/Special Teams Touchdowns | | | | | | | | |
| Scott, B. | R-H | So. | 27 | | Player | School | Yr. | No. | | Player | School | Yr. | No. |
| Bernarduci, T. | R-H | So. | 23.5 | | Kelsey, Z. | Aquinas | Sr. | 1 | | Baker, R. | Victor | Sr. | 8 |
| Jones, Jr., E. | R-H | Sr. | 18.5 | | Leonard, N. | Victor | Fr. | 1 | | Szalkowski, T. | Aquinas | Sr. | 6 |
| Scott, J. | R-H | Jr. | 16.5 | | Soricone, J. | Hilton | Sr. | 1 | | Giddens, E. | Aquinas | So. | 5 |
| Walker, J. | R-H | Sr. | 12 | | | | | | | 3 players tied with 4 touchdowns | | | |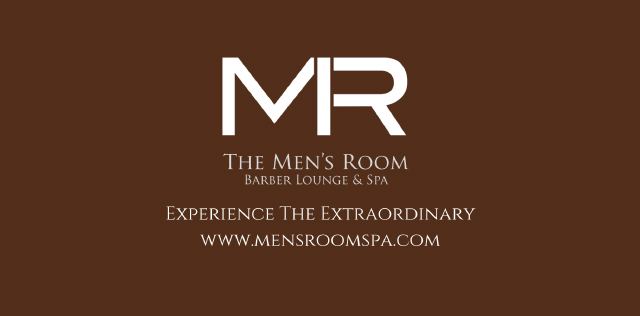 | | | | | | | | | | | | | | |
| --- | --- | --- | --- | --- | --- | --- | --- | --- | --- | --- | --- | --- | --- |
| Class A | | | | | | | | | | | | | |
| Passing | | | | | | | | | | | | | |
| Player | School | Yr. | Yds. | | Receiving | | | | | Rushing | | | |
| Boldrin, B. | Canandaigua | Jr. | 374 | | Player | School | Yr. | Yds. | | Player | School | Yr. | Yds. |
| Calarco, N. | Irondequoit | Sr. | 341 | | Bennett, S. | Canandaigua | Sr. | 134 | | Chenier, R. | UPrep | | 425 |
| Davis, Jr., C. | UPrep | Jr. | 224 | | Strong, L. | GO/O | Sr. | 124 | | Jackson, T. | Brighton | Jr. | 276 |
| Rapp, J. | Greece Athena | Fr. | 215 | | McDonald, A. | Greece Athena | Sr. | 116 | | Mewborn, D. | Gates-Chili | Jr. | 271 |
| Adams, E. | Webster Thomas | Jr. | 200 | | Jackson, J. | UPrep | Jr. | 108 | | Mesh, C. | Spencerport | So. | 232 |
| | | | | | Newcombe, A. | Gates-Chili | Sr. | 94 | | Beamon, K. | Spencerport | Sr. | 223 |
| | | | | | | | | | | | | | |
| Player | School | Yr. | No. | | | | | | | | | | |
| Calarco, N. | Irondequoit | Sr. | 6 | | Player | School | Yr. | No. | | Player | School | Yr. | No. |
| Davis, Jr., C. | UPrep | Jr. | 6 | | Burroughs, S. | UPrep | So. | 3 | | Comella, D. | Canandaigua | Sr. | 5 |
| Adams, M. | Eastridge | Sr. | 4 | | Gray, M. | Eastridge | Sr. | 3 | | Judd, R. | Brockport | Sr. | 5 |
| Boldrin, B. | Canandaigua | Jr. | 4 | | Gillam, T. | East | Jr. | 2 | | Chenier, R. | UPrep | | 4 |
| Gilbert, A. | East | Sr. | 4 | | Strong, L. | GO/O | Sr. | 2 | | Jackson, T. | Brighton | Jr. | 3 |
| | | | | | Turner, D. | Irondequoit | Sr. | 2 | | Mesh, C. | Spencerport | So. | 3 |
| Tackles | | | | | | | | | | | | | |
| Player | School | Yr. | No. | | Defense/Special Teams Touchdowns | | | | | | | | |
| Watkins, S. | UPrep | Jr. | 26 | | Player | School | Yr. | No. | | Player | School | Yr. | No. |
| Lucas, Jr., B. | UPrep | Sr. | 23 | | Bennett, S. | Canandaigua | Sr. | 2 | | Calarco, N. | Irondequoit | Sr. | 8 |
| Newcombe, A. | Gates-Chili | Sr. | 15.5 | | 7 players tied with 1 touchdown | | | | | Comella, D. | Canandaigua | Sr. | 6 |
| Tourangeau, S. | Brighton | Sr. | 15.5 | | | | | | | Bennett, S. | Canandaigua | Sr. | 5 |
| Jones, X. | GO/O | Jr. | 14 | | | | | | | Boldrin, B. | Canandaigua | Jr. | 5 |
| | | | | | | | | | | Gilbert, A. | East | Sr. | 5 |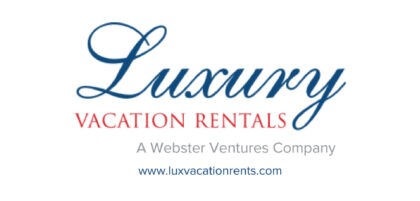 | | | | | | | | | | | | | | |
| --- | --- | --- | --- | --- | --- | --- | --- | --- | --- | --- | --- | --- | --- |
| Class B | | | | | | | | | | | | | |
| Passing | | | | | | | | | | | | | |
| Player | School | Yr. | Yds. | | Receiving | | | | | Rushing | | | |
| Reinhart, J. | Batavia | Jr. | 444 | | Player | School | Yr. | Yds. | | Player | School | Yr. | Yds. |
| Joint, R. | HF-L | Sr. | 361 | | Hunter, S. | P-M | So. | 173 | | Smith, T. | Batavia | Sr. | 585 |
| Nolan, Q. | P-M | Jr. | 211 | | Budziniack, T. | Batavia | Sr. | 149 | | Murray, T. | Newark | Sr. | 243 |
| Blakenberg, M. | Wayne | Jr. | 188 | | Hale, A. | Batavia | Sr. | 138 | | Vance, D. | Wayne | So. | 203 |
| Sides, J. | Newark | So. | 149 | | Wazenried, M. | HF-L | Sr. | 135 | | Derby, J. | HF-L | Sr. | 144 |
| | | | | | Lustyk, P. | HF-L | Sr. | 94 | | 2 players tied with 79 yards | | | |
| | | | | | | | | | | | | | |
| Player | School | Yr. | No. | | | | | | | | | | |
| Reinhart, J. | Batavia | Jr. | 6 | | Player | School | Yr. | No. | | Player | School | Yr. | No. |
| Joint, R. | HF-L | Sr. | 5 | | Hale, A. | Batavia | Sr. | 3 | | Smith, T. | Batavia | Sr. | 10 |
| Blakenberg, M. | Wayne | Jr. | 1 | | Hunter, S. | P-M | So. | 3 | | Derby, J. | HF-L | Sr. | 4 |
| Ross, A. | BK/RP/RACS | So. | 1 | | Budziniack, T. | Batavia | Sr. | 2 | | Vance, D. | Wayne | So. | 3 |
| Young, B. | HF-L | Jr. | 1 | | Green, C. | HF-L | Sr. | 2 | | 4 players tied with 2 touchdowns | | | |
| | | | | | Wanzenreid, M. | HF-L | Sr. | 2 | | | | | |
| Tackles | | | | | | | | | | | | | |
| Player | School | Yr. | No. | | Defense/Special Teams Touchdowns | | | | | | | | |
| Belanger, R. | P-M | Sr. | 28 | | Player | School | Yr. | No. | | Player | School | Yr. | No. |
| Reynolds-Diaz, I. | P-M | Jr. | 27 | | Smith, T. | Batavia | Sr. | 1 | | Smith, T. | Batavia | Sr. | 11 |
| Marucci, K. | Batavia | Jr. | 19 | | Vance, D. | Wayne | So. | 1 | | Reinhart, J. | Batavia | Jr. | 6 |
| Clark, T. | Newark | Sr. | 14 | | | | | | | Derby, J. | HF-L | Sr. | 5 |
| 2 players tied with 13 tackles | | | | | | | | | | Joint, R. | HF-L | Sr. | 5 |
| | | | | | | | | | | Vance, D. | Wayne | So. | 4 |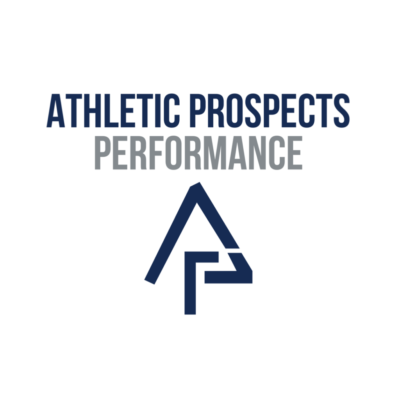 | | | | | | | | | | | | | | |
| --- | --- | --- | --- | --- | --- | --- | --- | --- | --- | --- | --- | --- | --- |
| Class C | | | | | | | | | | | | | |
| Passing | | | | | | | | | | | | | |
| Player | School | Yr. | Yds. | | Receiving | | | | | Rushing | | | |
| Mather, D. | ER/G | Jr. | 504 | | Player | School | Yr. | Yds. | | Player | School | Yr. | Yds. |
| Oddi, B. | Waterloo | Sr. | 424 | | Sepulveda, M. | ER/G | So. | 171 | | Minnehan, A. | Livonia | Sr. | 711 |
| Williams, A. | L/W | Sr. | 281 | | Felber, D. | Waterloo | Sr. | 146 | | Mahan, M. | PY/D | Sr. | 542 |
| Yehl, J. | B-H | So. | 270 | | Letta, A. | ER/G | Jr. | 127 | | Strzelec, Z. | Attica | Sr. | 420 |
| Earl, C. | PY/D | So. | 219 | | Elliott, H. | L/W | Sr. | 106 | | Smith, J. | Livonia | Sr. | 194 |
| | | | | | 2 players tied with 89 yards | | | | | McRae, K. | B-H | Jr. | 176 |
| | | | | | | | | | | | | | |
| Player | School | Yr. | No. | | | | | | | | | | |
| Oddi, B. | Waterloo | Sr. | 7 | | Player | School | Yr. | No. | | Player | School | Yr. | No. |
| Williams, A. | L/W | Sr. | 4 | | Felber, D. | Waterloo | Sr. | 3 | | Mahan, M. | PY/D | Sr. | 7 |
| Mather, D. | ER/G | Jr. | 3 | | Slywka, K. | Waterloo | Sr. | 3 | | Minnehan, A. | Livonia | Sr. | 7 |
| Panepento, A. | LeRoy | Sr. | 3 | | Brongo, G. | ER/G | Sr. | 2 | | Strzelec, Z. | Attica | Sr. | 5 |
| Barrett, B. | Dansville | Sr. | 2 | | Lytle, C. | LeRoy | Sr. | 2 | | 4 players tied with 2 touchdowns | | | |
| | | | | | 2 players tied with 1 touchdown | | | | | | | | |
| Tackles | | | | | | | | | | | | | |
| Player | School | Yr. | No. | | Defense/Special Teams Touchdowns | | | | | | | | |
| Johnson, L. | Attica | Sr. | 31 | | Player | School | Yr. | No. | | Player | School | Yr. | No. |
| Donohue, J. | Attica | Jr. | 30 | | Felber, D. | Waterloo | Sr. | 1 | | Mahan, M. | PY/D | Sr. | 7 |
| Mahan, M. | PY/D | Sr. | 30 | | Kettle, A. | LeRoy | Sr. | 1 | | Minnehan, A. | Livonia | Sr. | 7 |
| Strzelec, Z. | Attica | Sr. | 30 | | Letta, A. | ER/G | Jr. | 1 | | Oddi, B. | Waterloo | Sr. | 7 |
| Barrett, B. | Dansville | Sr. | 17 | | Shattuck, C. | L/W | | 1 | | Slywka, K. | Waterloo | Sr. | 5 |
| | | | | | Slywka, K. | Waterloo | Sr. | 1 | | Strzelec, Z. | Attica | Sr. | 5 |

| | | | | | | | | | | | | | |
| --- | --- | --- | --- | --- | --- | --- | --- | --- | --- | --- | --- | --- | --- |
| Class D | | | | | | | | | | | | | |
| Passing | | | | | | | | | | | | | |
| Player | School | Yr. | Yds. | | Receiving | | | | | Rushing | | | |
| McCulley, C. | NDB | Jr. | 197 | | Player | School | Yr. | Yds. | | Player | School | Yr. | Yds. |
| Santiago, R. | C-G | Sr. | 185 | | Cappotelli, J. | CM/BB | Jr. | 104 | | Mott, T. | O-A/E | Sr. | 766 |
| Wade, K. | CM/BB | Jr. | 164 | | | CM/BB | Jr. | 101 | | Chance, C. | C-S | Sr. | 213 |
| Hyde, B. | O-A/E | Fr. | 131 | | Zambito, A. | NDB | Sr. | 58 | | Warner, D. | NDB | Sr. | 173 |
| Dunn, S. | C-S | Sr. | 119 | | Morling, A. | C-G | Sr. | 55 | | Woods, B. | Alexander | Jr. | 154 |
| | | | | | McCaffrey, H. | C-G | Jr. | 52 | | Kramer, N. | Alexander | Jr. | 146 |
| | | | | | | | | | | | | | |
| Player | School | Yr. | No. | | | | | | | | | | |
| Santiago, R. | C-G | Sr. | 4 | | Player | School | Yr. | No. | | Player | School | Yr. | No. |
| Wade, K. | CM/BB | Jr. | 4 | | McCaffrey, H. | C-G | Jr. | 2 | | Mott, T. | O-A/E | Sr. | 14 |
| Rowland, A. | Avon | Jr. | 2 | | 7 players tied with 1 touchdown | | | | | Chance, C. | C-S | Sr. | 5 |
| 4 players tied with 1 touchdown | | | | | | | | | | Warner, D. | NDB | Sr. | 3 |
| | | | | | | | | | | 5 players tied with 2 touchdowns | | | |
| | | | | | | | | | | | | | |
| Tackles | | | | | | | | | | | | | |
| Player | School | Yr. | No. | | Defense/Special Teams Touchdowns | | | | | | | | |
| Yasses, P. | O-A/E | Sr. | 24 | | Player | School | Yr. | No. | | Player | School | Yr. | No. |
| Dean, D. | Alexander | Sr. | 20 | | McWilliams, C. | NDB | Jr. | 1 | | Mott, T. | O-A/E | Sr. | 14 |
| Henry, C. | NDB | Jr. | 18 | | Raniewicz, E. | CM/BB | Jr. | 1 | | Wade, K. | CM/BB | Jr. | 6 |
| Reed, C. | CM/BB | Jr. | 14 | | | | | | | Chance, C. | C-S | Sr. | 5 |
| 2 players tied with 12 tackles | | | | | | | | | | Santiago, R. | C-G | Sr. | 4 |
| | | | | | | | | | | 3 players tied with 3 touchdowns | | | |
| | | | | | | | | | | | | | |
| --- | --- | --- | --- | --- | --- | --- | --- | --- | --- | --- | --- | --- | --- |
| 8-Man | | | | | | | | | | | | | |
| Passing | | | | | Receiving | | | | | Rushing | | | |
| Player | School | Yr. | Yds. | | Player | School | Yr. | Yds. | | Player | School | Yr. | Yds. |
| Damore, K. | Red Jacket | Jr. | 196 | | Hanline, D. | Red Jacket | Jr. | 97 | | Keifer, L. | Red Jacket | Sr. | 1159 |
| | | | | | Damore, A. | Red Jacket | Sr. | 92 | | Moore, P. | Red Jacket | Jr. | 125 |
| | | | | | | | | | | | | | |
| | | | | | | | | | | | | | |
| | | | | | | | | | | Player | School | Yr. | No. |
| | | | | | | | | | | Keifer, L. | Red Jacket | Sr. | 17 |
| | | | | | | | | | | Moore, P. | Red Jacket | Jr. | 2 |
| | | | | | | | | | | | | | |
| Tackles | | | | | Defense/Special Teams Touchdowns | | | | | | | | |
| Player | School | Yr. | No. | | Player | School | Yr. | No. | | Player | School | Yr. | No. |
| Lenny, E. | Red Jacket | Jr. | 12 | | Lenny, E. | Red Jacket | Jr. | 1 | | Keifer, L. | Red Jacket | Sr. | 17 |
| Moore, P. | Red Jacket | Jr. | 6 | | Pollot, M. | Red Jacket | Jr. | 1 | | Moore, P. | Red Jacket | Jr. | 2 |
| Allen, M. | Red Jacket | So. | 4 | | | | | | | Lenny, E. | Red Jacket | Jr. | 1 |
| | | | | | | | | | | Pollot, M. | Red Jacket | Jr. | 1 |