No. 1 Caledonia-Mumford is looking for its third sectional championship in as many years. No. 3 Oakfield-Alabama has made two semifinal appearances in the last five seasons. Here's the breakdown:
No. 1 seed CALEDONIA-MUMFORD RAIDERS (13-0/Livingston County Division II) vs. No. 3 seed OAKFIELD-ALABAMA HORNETS (10-2/Genesee Region Division I)
Scoring offense: Caledonia-Mumford (70.2 PPG), Oakfield-Alabama (66.8 PPG)
Scoring defense: Caledonia-Mumford (43.5 PPG), Oakfield-Alabama (49.4 PPG)
Current streak: Caledonia-Mumford won all 13 games this season and 21 straight overall.; Oakfield-Alabama has won five in a row, its second five-game win streak of the season.
How they got here: Caledonia-Mumford blew through No. 8 Bolivar-Richburg 63-33, then dispatched No. 5 York 76-61.
Oakfield-Alabama defeated No. 6 Dundee 72-40 in the first round and beat No. 2 HAC on the road, 79-57.
Last time they met: Caledonia-Mumford defeated Oakfield-Alabama 71-43 in a regular season game back on Dec. 1, 2018.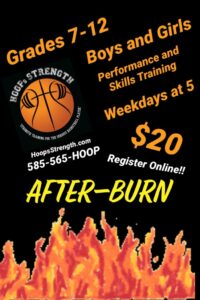 Players to watch for Caledonia-Mumford: Kyle Wade Jr. F 20.5 PPG, 7.3 RPG, 5.3 APG and 2.8 SPG; Evan Raniewicz Jr. G 14.4 PPG, 4.9 RPG and 4.0 APG; Nathan Howard Sr. C 6.2 PPG and 7.4 RPG
Oakfield-Alabama: Travis Wiedrich Sr. G; Peyton Yasses Sr. C; Ty Mott Sr. F; Ty Kornow Sr. G
Coaches: Dan Dickens (Caledonia-Mumford), Ryan Stehlar (Oakfield-Alabama)
History 101: Caledonia-Mumford has won two straight Class C3 championships. The Raiders have also won the Class C2 championship in 2015 and lost in the 2014 Class C1 finals and the 2017 Class C3 title game. The 2014 loss was first championship appearance since a loss in the 2002 Class CCC title game for Caledonia-Mumford.
Oakfield-Alabama has eight semifinal appearances since its last trip to the finals in 1997. The Hornets lost to Lyons in the Class CC championship that year.
Caledonia-Mumford and Oakfield-Alabama will settle who is the Class C2 champion on Saturday, March 13 at Caledonia-Mumford at 6:30 p.m.