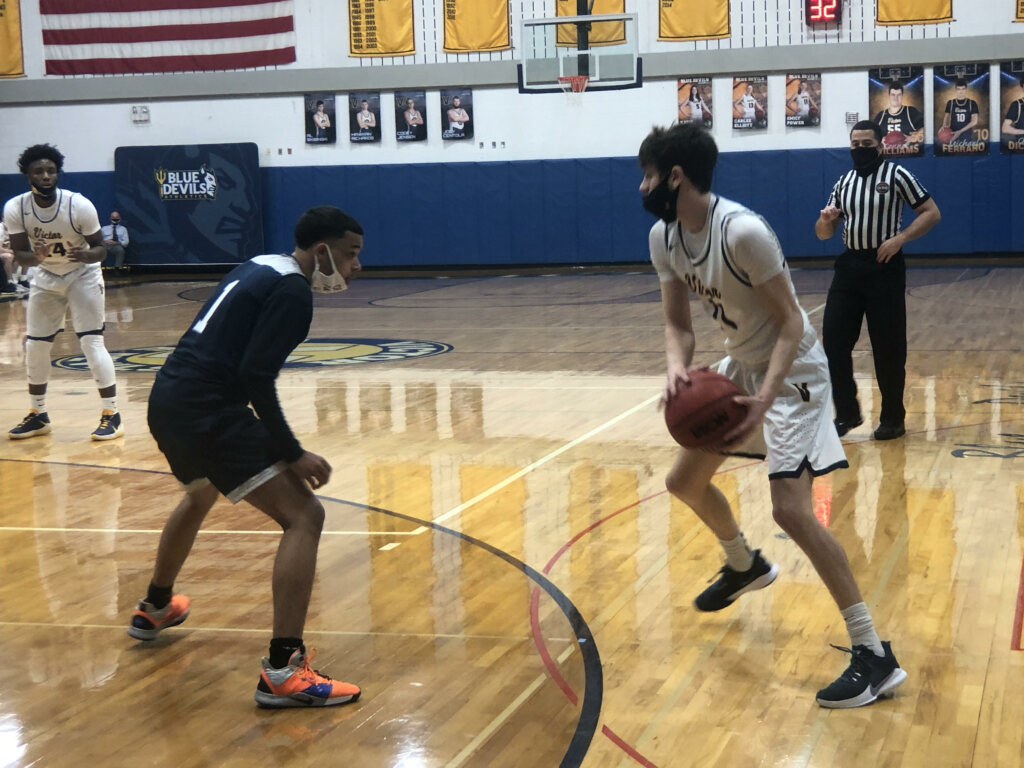 By BILLY HEYEN
VICTOR, N.Y. — Victor's players and coaches recite a consistent message: They're focused on themselves. They take things one day at a time. They're not too focused on any particular opponent.
To understand the magnitude of Thursday night's game, those in attendance had to listen elsewhere — to the photographer who called it "the place to be"; to the public address announcer who called it the "Section V game of the night"; to the parent who said Victor and Gates Chili could certainly meet up for a third time.
Regardless of how Thursday's game was summed up, the result was clear: Victor (8-1) avenged its only loss of the season in a 77-66 win over Gates-Chili (9-1) that handed the Spartans their first defeat. The Blue Devils were led by 21 from Connor Williams, 20 from Chase Dickens and 17 from CJ James. That high-scoring trio combined with a switch to man-to-man defense in the second half to claim a victory in a matchup between the current No. 1 and No. 2 seeds in Class AA.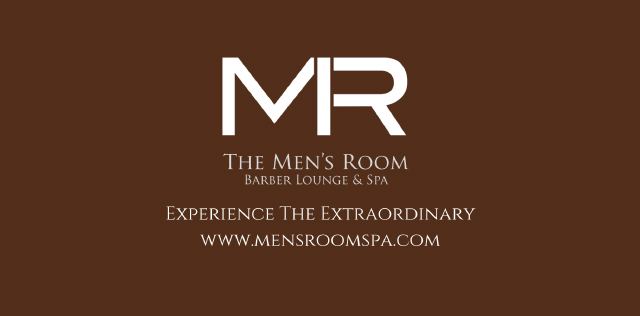 "It was exciting," Victor head coach Tyler Roberts said. "Any time you play a team that good, you know it's gonna be a big challenge."
The first time these teams met, at Gates-Chili on Feb. 18, the Spartans won 60-54. It was a victory that proved the undefeated Spartans were for real. Many considered Victor the Class AA favorite with potential to win each of its regular season games, and Gates-Chili said not so fast.
It was after that meeting that Victor stopped game-planning so much for individual opponents, Roberts said. Instead, the Blue Devils began preparing to be even more flexible in the biggest games.
"We just started to focus on getting ourselves better in practice," Roberts said. "What we need to do to beat a team that's that good… Overall, we've just been focused on ourselves every day in practice because we just have so few practices this year."
Early on Thursday, Gates Chili nailed shots from the perimeter — guard Devon Payton scored 14 in the first quarter — and went to work on the offensive glass, with Spencer Glenn compiling three putback baskets in quick succession. 
11 in the first quarter for Devon Payton for @gcsdspartans after this 3, and he just got a steal and and-1, too. @PickinSplinters @gateschilibball pic.twitter.com/hcZtiw2LF8

— Billy Heyen (@BillyHeyen) March 5, 2021
Victor hung around thanks to three triples and 11 points overall from Dickens before the half, but it was clear something had to change defensively. Luckily for the Blue Devils, they'd honed their man-to-man defense since the first matchup with Gates Chili and could call on it after halftime.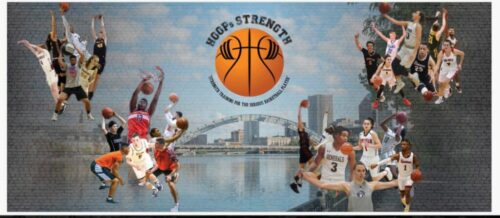 First, though, Dickens nailed a momentum-swinging shot at the buzzer. Victor had Will Tehan, also a baseball player, inbound from deep in front of his own bench with 2.0 seconds on the clock. Dickens aligned in the near corner before running to the far side, where Tehan delivered a dime and Dickens faded away before swishing a 3.
"That did give us a lot of momentum going into the second half," Dickens said. "Just giving us confidence to go out there and play and focus on every play."
Victor calls "Patriots" with 2.0 seconds on the clock in the first half. @will_tehan delivers to @dickens_chase, who drains the 3. @victorboysbball @victorbldevils@GCSDSpartans leading at the half, 36-34. @PickinSplinters pic.twitter.com/BPk4DXVJRB

— Billy Heyen (@BillyHeyen) March 5, 2021
The key to Victor's man-to-man look in the second half would be Tehan, who got the task of guarding Gates Chili's star, Adam Williams. James praised Tehan's defense after the game, saying that the guard's aggression was crucial to holding Williams to five points after halftime.
Overall, the defensive shift solved Victor's rebounding lapses and prevented 3-point attempts from being too wide open. The Spartans still hit some, as Payton stayed hot and finished with 26. But with more stops came more transition opportunities, as well.

The Blue Devils led by two after three, but they essentially won the game on fast breaks to open the fourth. James scored three buckets in quick succession, adding to a 3 from reserve Cam Ryan to blow the game open.
"With the court being that wide open, CJ with that much space, he's a bucket," Roberts said.
Six quick points in the third for @Collinjames24 has @victorbldevils leading 64-57 with 5:43 remaining against Gates Chili. @PickinSplinters @victorboysbball pic.twitter.com/IETjjhDpxX

— Billy Heyen (@BillyHeyen) March 5, 2021
Victor's defense did the rest from there, closing up shop after two more 3s from Gates Chili made the game temporarily tight once again. Once more, it was James in transition scoring as part of a closing 7-0 run that gave Victor its revenge.
Not that the Blue Devils were seeking revenge, though. That's not how they operate. 
Besides, if the Class AA sectional tournament plays out with favorites winning, these teams will meet once more. It'd be a rubber match. As it lines up now, it'd also be the sectional final.
Scoring totals
Victor: Connor Williams (21), Chase Dickens (20), CJ James (17), Phil Nwugwo (10), Cam Ryan (5), Will Tehan (2), Owen Stone (2)
Gates Chili: Devon Payton (26), Spencer Glenn (12), Adam Williams (12), Kobe McCray (10), Andrew Newcombe (6)