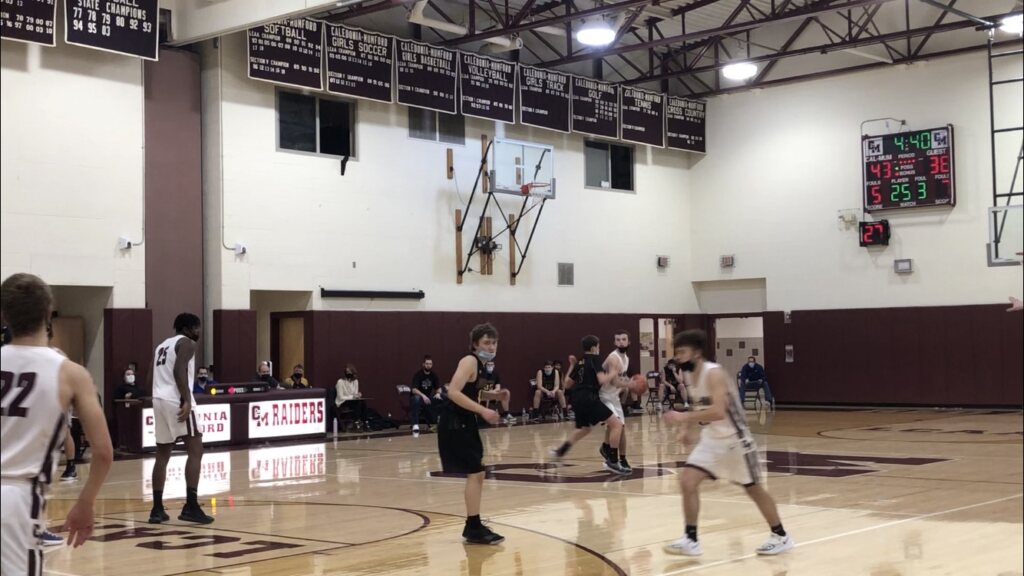 By PAUL CIFONELLI
Evan Raniewicz turned his game up in the second half, scoring 19 of his game-high 25 points after halftime to lead Caledonia-Mumford (6-0) to a 56-45 victory. Raniewicz went 6-for-6 from the free throw line in the fourth quarter and also made a three and a two.
The Red Raiders won the game in the fourth, outscoring Pavilion (2-3) 22-11 over the final eight minutes. Mark Poles-Harrison aided Raniewicz's scoring in the fourth quarter with six points to go along with multiple rebounds and blocks, including the block that sealed the game.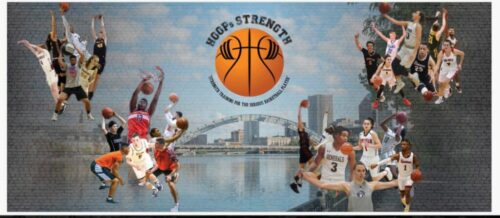 Caledonia-Mumford coach Dan Dickens has seen this type of play from Raniewicz this season and knew his guard had this in him.
"Evan's done that for us this year," Dickens said. "A lot of teams are keying toward Kyle (Wade), and rightfully so. But Evan had a couple big shots and he's done that for us all season to be honest. Hitting the free throws down the stretch are always clutch. He's got a lot of confidence in his game."
Pavilion held leads in each of the first three quarters and held meaningful advantages in the second and third thanks to runs from Cole Tillotson and Trevor Wiedrich. The Golden Gophers had an 11-2 stretch in the second quarter and a 9-2 run in the third. Tillotson and Wiedrich scored 31 of Pavilion's points in a row, starting in the first quarter and ending in the fourth.
Dickens found it difficult for his team's defense to slow the duo down without the proper time to strategize.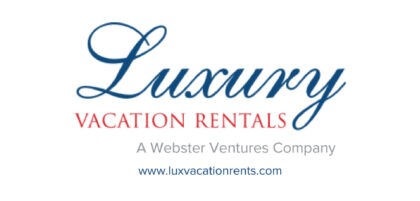 "You don't have a lot of time to game plan when it's game, practice, then another game," Dickens said. "You just can't cover everything."
After both runs, Caledonia-Mumford battled back to keep the game within a point or tied. The Red Raiders trailed 14-13 after one quarter, 25-24 at halftime and tied the game at 34 after three.
.@CalMumHoops is winning the fourth 11-5 with 4:21 to go. Evan Raniewicz scored 7 of the Red Raiders points and Camden Reed scored these two. 45-38. @PickinSplinters pic.twitter.com/Tz75mP9vXX

— Paul Cifonelli (@PCifonelli) February 23, 2021
Dickens chalked up the back-and-forth nature of the game to his team's effort.
"Pavilion played much harder than we did from start to finish," Dickens said. "We decided to start playing a little bit harder in the second half. We ran through our offenses and had good looks. We just weren't finishing early in the second half. I think we could've pulled away a little bit, but I give out guys credit. We didn't play the best, but they kept grinding and got some key stops when we needed it."
Raniewicz's 25 points led Caledonia-Mumford, and he also had six rebounds, three assists and two steals. Wade and Poles-Harrison also went into double figures, netting 12 and 10, respectively. Wade added six assists and Poles-Harrison grabbed nine boards and swatted three shots. Mason Nusbickel (5) and Camden Reed (4) also aided the Red Raiders' offensive effort.
Tillotson and Wiedrich did most of Pavilion's scoring. Tillotson finished with 23 points, while Wiedrich scored 13. Dylan Dziekan's seven points and Ethan Tillotson's two rounded out the Golden Gophers' scoring.