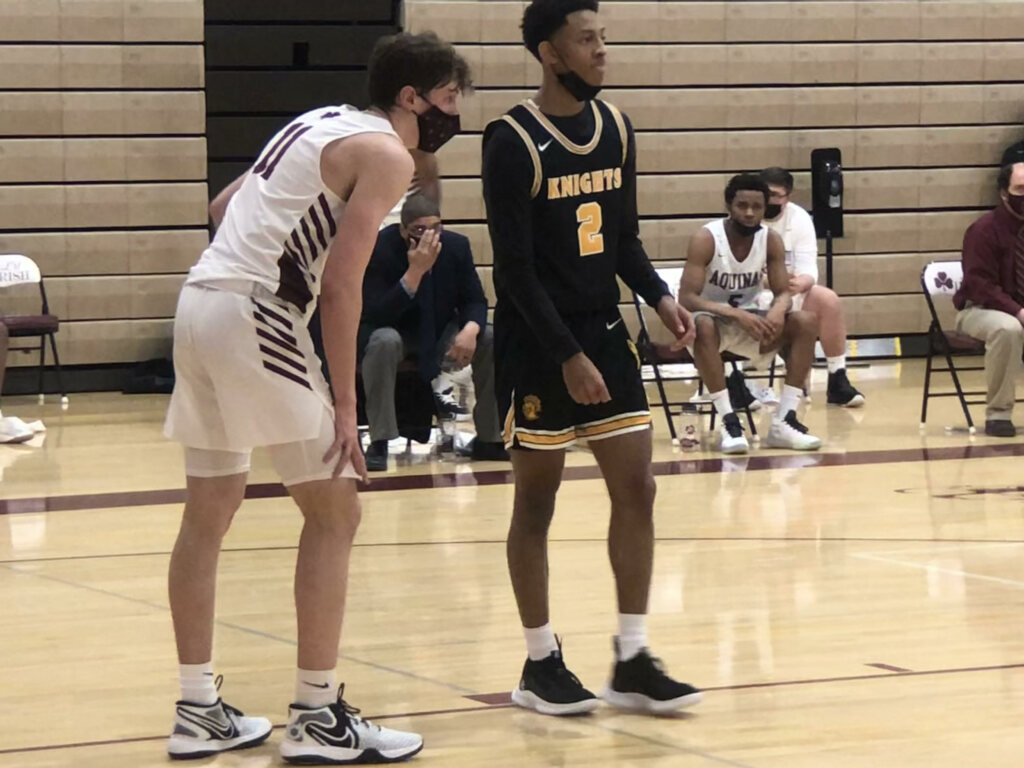 By BILLY HEYEN
ROCHESTER, N.Y. — When McQuaid took the ball from Aquinas after a missed shot or a turnover, the Li'l Irish sideline almost always featured a shout of three words.
"Where is he?"
"He" in this case referred to Keith Warren, the Knights' point guard coming off a 44-point game Saturday. Aquinas did everything in its power to slow down Warren.
"Takes a special player to draw up a gameplan like that," Aquinas head coach John McCauley said. "Keith's special."
While Warren heated up late to finish with 25 points, the Li'l Irish's unique defensive approach worked frequently enough to pull out a 68-61 win over rivals McQuaid. Aquinas had only a day to implement its strategy for slowing Warren, but frequent double teams and face guarding proved to be the right call.
"Coming out and getting this win, it feels really good," Aquinas guard Jack Bleier said. "To know that in a tight game like this, we can stay under control and get the win, we haven't been able to do that the last couple years."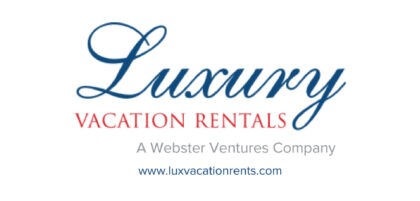 Warren's 44-piece Saturday only cemented McCauley's knowledge that Aquinas needed to plan specifically for him. The Li'l Irish head coach had seen the improvements made by Warren over the summer, and one Aquinas defender wouldn't be enough to stop him. 
Aquinas only had about 90 minutes of practice between Saturday's loss to The Park School and Monday night's game, and that would have to suffice.
On the first Li'l Irish defensive possession, Aquinas coaches yelled to Jack Bleier, "Face guard, don't worry about the ball." That led to a Warren backdoor cut and bucket on the next trip, but then the full strategy came into focus.
If Warren stood in the front half of the court with the basketball, he was double-teamed almost immediately. It didn't matter whether it was Warren dribbling the ball up himself or coming off a screen action to the wing. The Aquinas bench yelled a first name — "Damarius," "Myles," "Wes," — and that player came sprinting to double team.
"We just wanted to put him under pressure," Bleier said. "We had a lot of high doubles, so we just tried to put him under pressure, make him uncomfortable. He's a great player, he still had (25 points)."
At first, the Aquinas approach flummoxed McQuaid into a number of turnovers. That led to easy transition buckets for the Li'l Irish and a big early advantage. 
The Aquinas double team in action leads to a bucket from @jack_bleier to @BlackwoodMyles. @PickinSplinters pic.twitter.com/Zhvhm6u1e4

— Billy Heyen (@BillyHeyen) February 22, 2021
The double-team approach was aided by the presence of sophomore Damarius Owens on the back end. The center blocked five shots and contested numerous others so that even when McQuaid beat the ball pressure, there was still difficulty scoring. Owens finished with a team-high 17 points, too.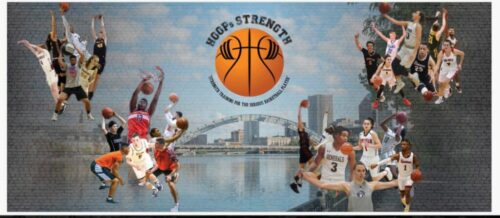 "We haven't had a guy like (Owens) in a long time," McCauley said. "Tell you what, he's special. His length, he's getting more confident each game. He can score from all three levels. He's blocking shots, he's going to the offensive glass, he's knocking down 3s."
Aquinas opened the night's scoring in transition off the tip-off with a layup from Wesley Henderson, who entered the night with 998 varsity points.
"He's been a game-changer for us since the day he transferred in," McCauley said. "His attitude, his confidence, his swagger, something that we didn't have. When he came in, he brought that… He's somebody that I know I can trust. For him to get his 1,000th point tonight at home against McQuaid, couldn't be happier for him."
This score for Wesley Henderson gives him 1,000 career points, per the PA announcer. @PickinSplinters @buckets_wes https://t.co/2Iz3kBs4u6

— Billy Heyen (@BillyHeyen) February 22, 2021
Those fastbreak points kept coming for the Li'l Irish in the first half as the Knights' offense continued to be sped up, and Aquinas took a 14-point lead to the halftime break. Warren scored five points in the first half.
The Li'l Irish came out blazing in the third quarter, too, as Henderson nailed two triples to take a 44-20 lead before a McQuaid timeout.
"We're very good at sharing the ball," Henderson said. "And we trust each other. If we see that a guy is on, we're gonna give him the ball, every trip."
First 10 points of the half go to @AQBoys_Hoops — consecutive triples from @buckets_wes force a McQuaid timeout.

5:46 to play in the third, Aquinas leads McQuaid, 44-20. @PickinSplinters pic.twitter.com/KjADFm3hzG

— Billy Heyen (@BillyHeyen) February 23, 2021
Eventually, though, Warren started cooking. He nailed three 3-pointers in the third, and Anthony DiMarco hit two more, and across the late third and early fourth quarters, the Knights compiled a 30-10 run.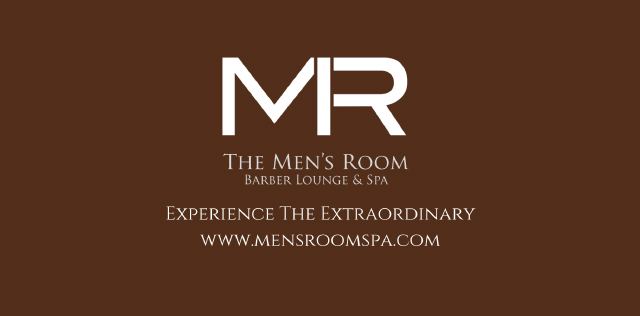 If not for a clutch floater from Bleier in the middle of the run and a strong layup from Robert McCullough at the end of it, Aquinas may have collapsed altogether.
"Maybe a year ago or two years ago, we might've crumbled at that run," McCauley said. "… For us to hold them off, regain composure and make some big plays, this is definitely gonna propel us going forward."
McQuaid pulled within two but @rob_mccullough2 scored to put @AQBoys_Hoops up 63-59 inside a minute. @PickinSplinters pic.twitter.com/6koUeuaTbG

— Billy Heyen (@BillyHeyen) February 23, 2021
The Li'l Irish stuck with their defensive gameplan through the final few possessions of the night. As had happened all evening, a first name was called out from the bench and that player double-teamed Warren. There was no secret any longer what was happening.
Warren took to attacking off the bounce more in the second half to escape the initial double teams, but that didn't all of a sudden create easy shots. He still resorted to tough stepbacks or floaters on a number of occasions. 
Some of those shots fell, as McCauley knew they would. But enough missed because of tight defense, and a number more were never taken because Warren had been forced to give the ball up. The Aquinas double teams sufficiently found their mark.
"Overall, I can't be happier," McCauley said. "To hold him to a five-point half when he's been averaging an easy 35 a game. That was big for our confidence and it gave us what turned out to be just enough of a boost to hold those guys off."
Scoring totals
Aquinas: Damarius Owens (17), Jack Bleier (13), Wesley Henderson (12), Myles Blackwood (10), Mykel White (9), Robert McCullough (5), Will Scanlon (2)
McQuaid: Keith Warren (25), Joe Cairns (11), Ryan Broderick (8), Anthony DiMarco (8), Jordan Brongo (7), Colin Bavibidila (2)