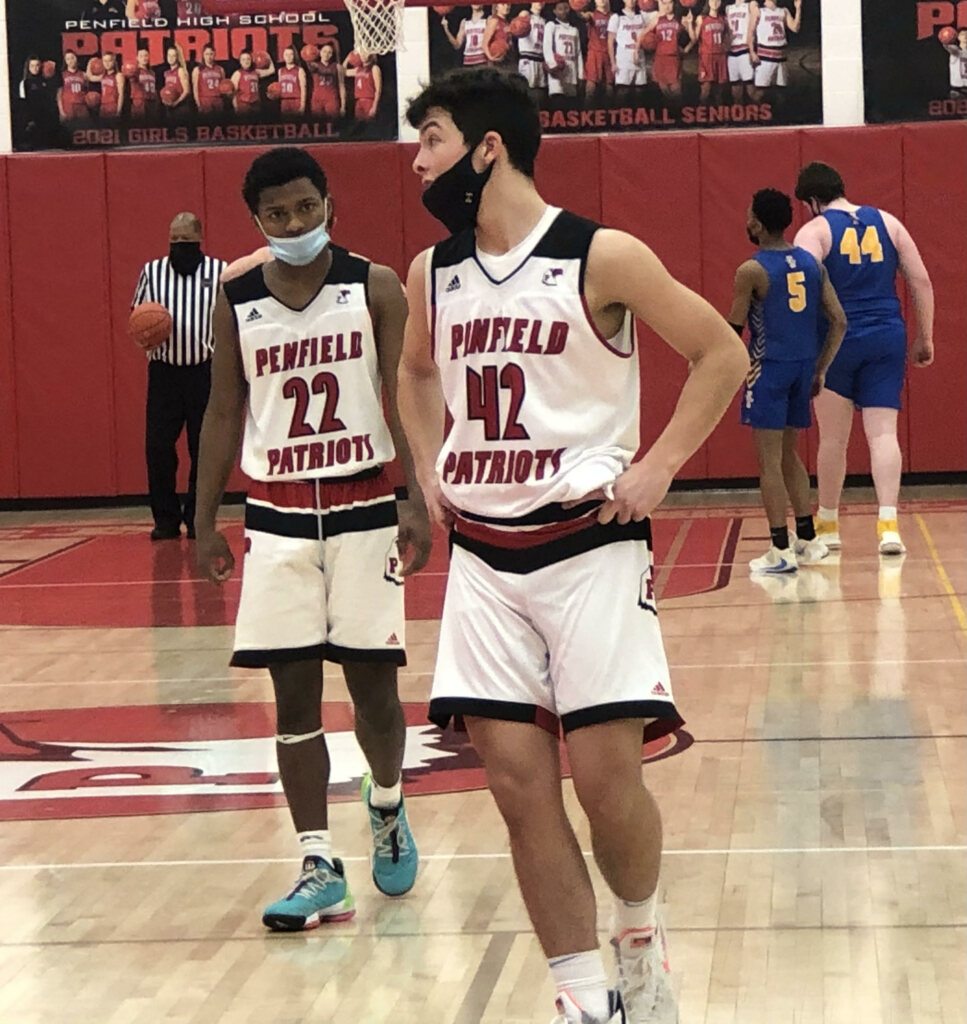 By BILLY HEYEN
PENFIELD, N.Y. — After a call they disagreed with, Penfield could've let Sunday night's game slip away. Instead, the Patriots forced overtime and prevailed in the extra period.
"Coach said it's zero-zero, and it's time to show out now," Penfield point guard Ty Salmon said. "We did the best we could do."
Penfield (5-1) came back to beat Irondequoit (3-2), 59-55, following a controversial ending to regulation. The Patriots were led by 22 points from Salmon which helped overcome a 26-point, 11-rebound double-double by the Eagles' Ryan Heath. Penfield's win was keyed by early and late shot-making from Brady Schroeder along with a switch to 2-3 zone that slowed down Irondequoit's offensive pace.
"The truth is, when the kids put together a good product, it's gonna make the season go a lot better," said Penfield head coach Jason Ellis. "We are Penfield, emphasis on 'we.' And that was a 'we' statement tonight."
Neither team was at full strength Sunday. Penfield was without swingman RJ Wilkins, who sprained his ankle Thursday against Webster Thomas. The senior will be re-evaluated Friday, Feb. 26 and hopes to return to play this season.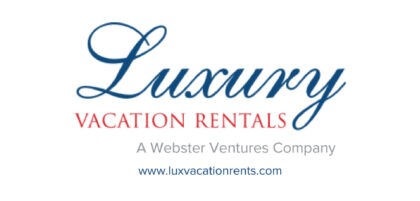 Irondequoit lists 17 players on its roster, but only 10 were in attendance at Sunday's game. On Feb. 16, the West Irondequoit Central School District released a statement saying that "more than one person" associated with the varsity girls and boys basketball teams at Irondequoit tested positive for COVID-19. The Eagles were supposed to play Penfield the day that statement was released, but the game was pushed back to Sunday.
Among the Eagles' absences was senior Keenan Robertson, an All-Greater Rochester selection a year ago. Without Wilkins and Robertson on the floor, both Penfield and Irondequoit would have to find different methods to score.
The Eagles struck first from the starting lineup spot that would normally be Robertson's as Evan Leonardo nailed a 3-pointer. But it was Penfield's other key pieces who really stepped up in the first quarter, starting with Brady Schroeder.
Schroeder, a 6-foot-4 player that Ellis considers a guard, was defended early by Irondequoit center Rowan McGwin. That allowed Schroeder to make a difference outside, nailing two 3-pointers along with a finish on the interior in the first eight minutes.
"If he sags off me, I was just gonna blow right by him," Schroeder said. "So just shoot it the whole game."
8 early points for Brady Schroeder and @penfieldbball leads 13-9 late first. @PickinSplinters pic.twitter.com/eYQnQjlje4

— Billy Heyen (@BillyHeyen) February 22, 2021
Ty Salmon joined the early scoring barrage for Penfield, too. He hit a stepback at the first quarter buzzer to have an early seven points, then he nailed two triples in the second quarter.
Thanks to Salmon and Schroeder, Penfield went into the half up 29-25 — the margin would've been bigger if not for an 11-4 Irondequoit closing run. 
"Tyler's been phenomenal all season," Ellis said. "He's putting on a campaign that's exceptional on its own."
Some Irondequoit miscommunication leaves @salmon_ty wide open for his second 3 in as many minutes.

Salmon has 13 points and @penfieldbball leads 25-14 with 5:12 until halftime. @PickinSplinters pic.twitter.com/eJMyHEXVg6

— Billy Heyen (@BillyHeyen) February 22, 2021
Irondequoit took the game back in the third quarter, dominating Penfield on the offensive glass and leading 41-40 heading to the fourth. During the third, Ellis had his Patriots switch to a 2-3 zone defense which eventually paid dividends, though.
Penfield identifies with the "grit" of its man-to-man defense, but Ellis felt something needed to change. Heath and Jason Jacobs Jr. were getting to the basket too easily. The zone, while trickier for the Patriots to solve their rebounding problems in, prevented the Eagles from getting the easy looks they found against man-to-man.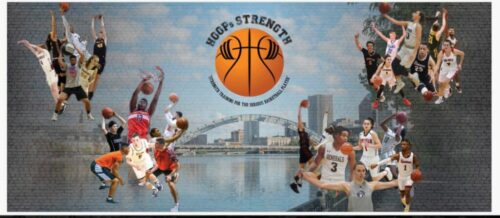 "It definitely turned the game," Salmon said. "They had to slow their game down, so they couldn't get a lot of transition buckets, and it made them shoot from the outside. They weren't shooting well, so it helped us out a lot."
Schroeder didn't score in the second or third quarters, but with about two and a half minutes to play, he nailed a jumper from the left wing to tie the game at 47. After two Salmon free throws, Salmon and Heath traded buckets before a Heath steal and lay-in tied it at 51.
Soon after, a Penfield inbound pass from the sideline was ruled a backcourt violation. The ball was tossed from the frontcourt and caught in the backcourt by Schroeder, who jumped from the front half while the ball was still in the air, then corralled the ball before his feet landed in the back half. 
This was just called over and back. Penfield player jumped from front court to back court. Jason Ellis saying it doesn't matter since the ball was out of play. @PickinSplinters

Irondequoit ball, tied at 51, 19.9 seconds to play.

Huge arguments ensuing. pic.twitter.com/E8tfxY04AU

— Billy Heyen (@BillyHeyen) February 22, 2021
Ellis argued to no avail, but Irondequoit couldn't cash in on the turnover and the game headed to overtime after a no-call on Penfield's last-second heave.
"Come overtime," Ellis said, "… I just started clapping. I said, 'This is exactly what we wanted. We needed to win the fourth quarter and we did. We won it by one. They're on their heels, so let's just keep pushing.'"
Schroeder opened the overtime scoring with a 3-pointer from the right wing, then after a Heath floater, Salmon drove left and finished through contact. He added the free throw to complete a three-point play.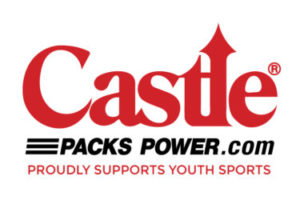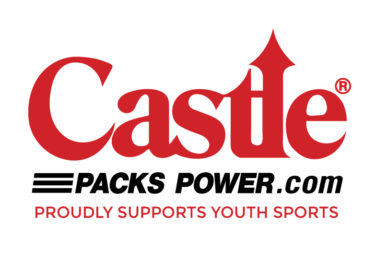 A couple missed foul shots prolonged the overtime suspense, but then Andrew Faillace made two-of-two to seal a chaotic Patriots victory.
At the final horn, Salmon and Schroeder jumped almost in unison to celebrate the win. Together, through a temporarily blown lead and late-regulation confusion, they'd earned that leap.
"It was wild," Salmon said. "It was a great game. We just stayed focused, did what we do, and got the win."
Scoring totals
Penfield: Ty Salmon (22), Brady Schroeder (13), Aiden Cook (13), Andrew Faillace (4), Caden Harrington (4), Derek Torres (2), Matt Karpen (1)
Irondequoit: Ryan Heath (26), Jaleel Davis (9), Jason Jacobs Jr. (8), Rowan McGwin (7), Evan Leonardo (3), Damon Brumfield Jr. (1), Kenyen Lovett (1)