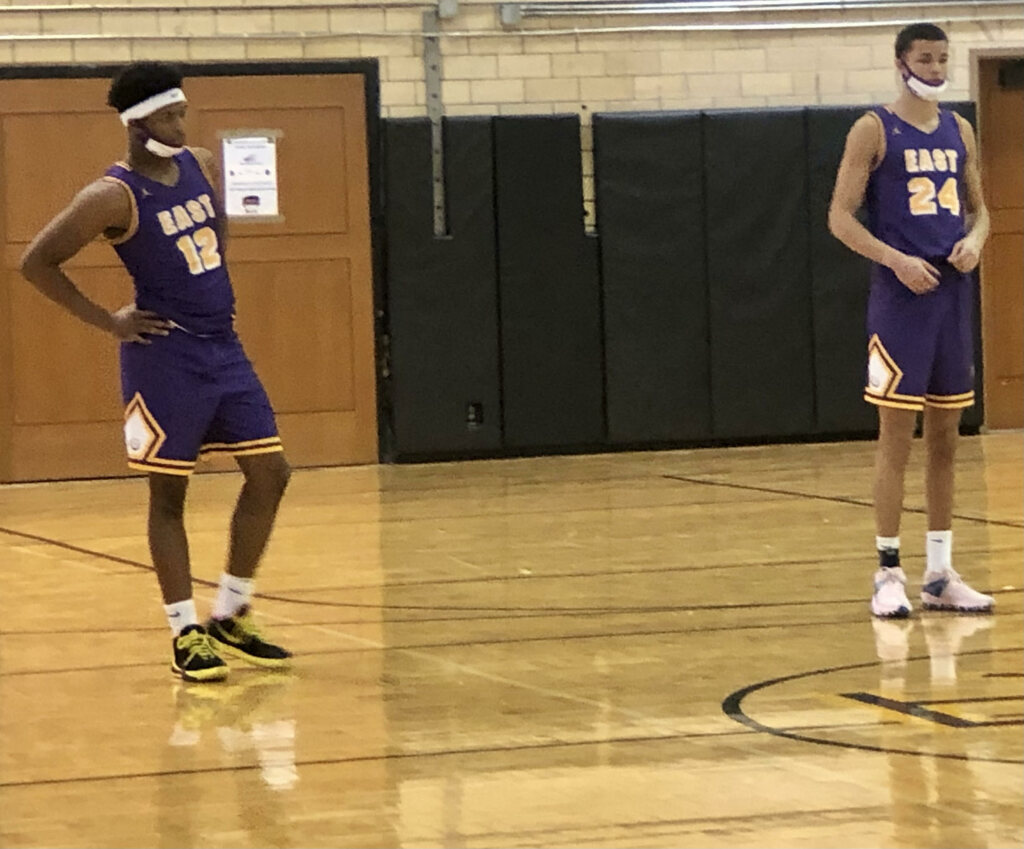 By BILLY HEYEN
ROCHESTER, N.Y. — For East High School, head coach Darrell Barley said, the goal is to score 100 points every game.
Friday afternoon at Leadership Academy? Mission accomplished.
"We like to use, 'We all eat,'" Barley said. "It keeps everyone happy, energized and ready to play harder on the defensive end."
The Eagles flew out of the gates as the visitors and didn't look back, winning 107-82 against the Lions. All five East (2-1) starters scored in double figures: Justus Ross-Simmons with 28, Damani Barley 25, Darren Blocker Jr. 20, Kai McCullough 16 and Clinique Jackson 12. That was more than enough to hold off Leadership's (1-2) duo of Mo McKinney Jr. (23) and Sean Smith (19) and earn the Eagles a statement win.
"The first couple games, we were playing selfish basketball," Damani Barley said. "We started playing unselfish basketball today, and that's why everybody kept scoring."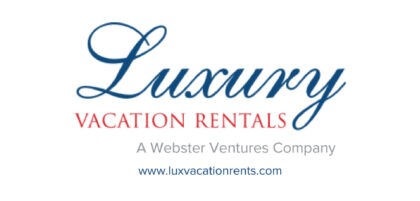 Both Damani Barley and Blocker noticed the social media chatter before Friday's game. East and Leadership had each played two games entering the day, against the same two opponents, with the same two results (loss to The Park School, win against McQuaid). Damani Barley and Blocker felt like people doubted if East was the real deal.
The Eagles put that question to bed right from the outset. Blocker opened the scoring with a putback dunk. Ross-Simmons attacked the basket again and again, including a slam of his own. Barley got in on the first-quarter dunking, too.
"We had to prove ourselves tonight," Damani Barley said. "… We had to come out and show who we are."
Early dunk for @Darrenbjr . @PickinSplinters @GoEastEagles pic.twitter.com/Ddb2v90hO7

— Billy Heyen (@BillyHeyen) February 19, 2021
An early 9 points for @ross_justus after this slam. @goeasteagles @PickinSplinters pic.twitter.com/Pti2AIknUI

— Billy Heyen (@BillyHeyen) February 19, 2021
So many points — @BarleyDamani with the dunk and @goeasteagles leads 27-20 with 1:41 left in the first quarter. @PickinSplinters pic.twitter.com/KEd5Ip7sc3

— Billy Heyen (@BillyHeyen) February 19, 2021
There was no respite for Leadership. After every East bucket, the Eagles extended into a 2-2-1 zone press. They trapped. They jumped passing lanes. Even if they were beat, East's players flew toward their defensive rim to contest shots. 
Enough times, the Eagles forced a turnover and scored again. It didn't matter Friday whose hands the ball ended up in. All five of the East starters handled the ball off the dribble before finishing themselves or dumping off for an easy two. Barley, McCullough and Jackson all fired from deep, with the 6-foot-8 Blocker trying some jump shots, too.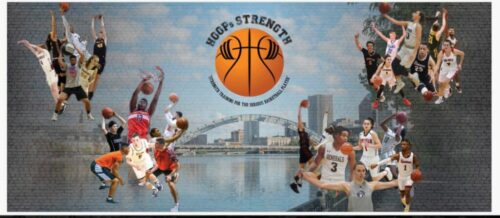 East scored 34 points in the first quarter alone. They scored another 23 in the second. That included a lob from Barley to Blocker that had multiple Eagles jumping right along with their new teammate as he flushed it home.
"(Blocker) adds a lot of athleticism," Damani Barley said. "He can shoot a little bit. He rebounds, blocks, he can do it all."
⬆️ @BarleyDamani
⬇️ @Darrenbjr

Three minutes left in the first half, it's 50-32 @eastepo leading Leadership. Blocker has 12 after a baseline jumper followed the jam. @PickinSplinters pic.twitter.com/B7FZOW72wn

— Billy Heyen (@BillyHeyen) February 19, 2021
East would be tough to handle if its roster was just the returners from last year, but adding Blocker as a transfer from McQuaid made every element of the Eagles' play Friday that much more dangerous. He provides another finisher in the paint. He's a rim protector at the back of the press. And if opponents don't respect his jumper, he'll gladly shoot it.
Blocker first played with Barley and Ross-Simmons since they were in fourth grade, Darrell Barley said. In games one and two this season, the trio had some rust to shake off together, but by Friday, they clicked on all cylinders.
"Traps were good, a lot of steals defensively," Blocker said. "Moving the ball well, a lot of assists. We were just playing good basketball."
The Lions pulled within 20 points in the fourth quarter thanks to McKinney, Smith and Khalid Ortiz-Price, but there wasn't anyone beating East the way the Eagles were playing. Even down to the final minute, East poured it on.
First, Ross-Simmons finished strong in transition to reach the century mark. Then Barley stepped back on the right wing for 3 with no attention paid to the shot clock.
There's 100 for East and 26 for @ross_justus. @PickinSplinters pic.twitter.com/FZKZHaOkid

— Billy Heyen (@BillyHeyen) February 19, 2021
Finally, with the shot clock off and East able to run the game out, Blocker saw an opportunity to get his old friend and new teammate, Ross-Simmons, one more slam.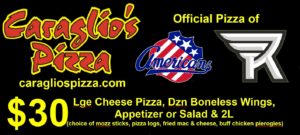 Instead of pulling the ball out or finishing himself, Blocker waited for Ross-Simmons to catch up in transition and scooped the ball up toward the rim. Ross-Simmons grabbed it in his right hand, leaned back and jammed it home — a fitting exclamation point.
"We made a big statement coming into this game," Damani Barley said. "We had to prove ourselves. We just had to show everybody."
Scoring totals
East: Justus Ross-Simmons (28), Damani Barley (25), Darren Blocker Jr. (20), Kai McCullough (16), Clinique Jackson (12), Naeem Folks (4), Jamiere Gibson (2)
Leadership: Mo McKinney Jr. (23), Sean Smith (19), Khalid Ortiz-Price (17), Jared St. Louis (8), Kamari Smith (6), Shamirr Brooks (5), Rayshawn Boyd (4)