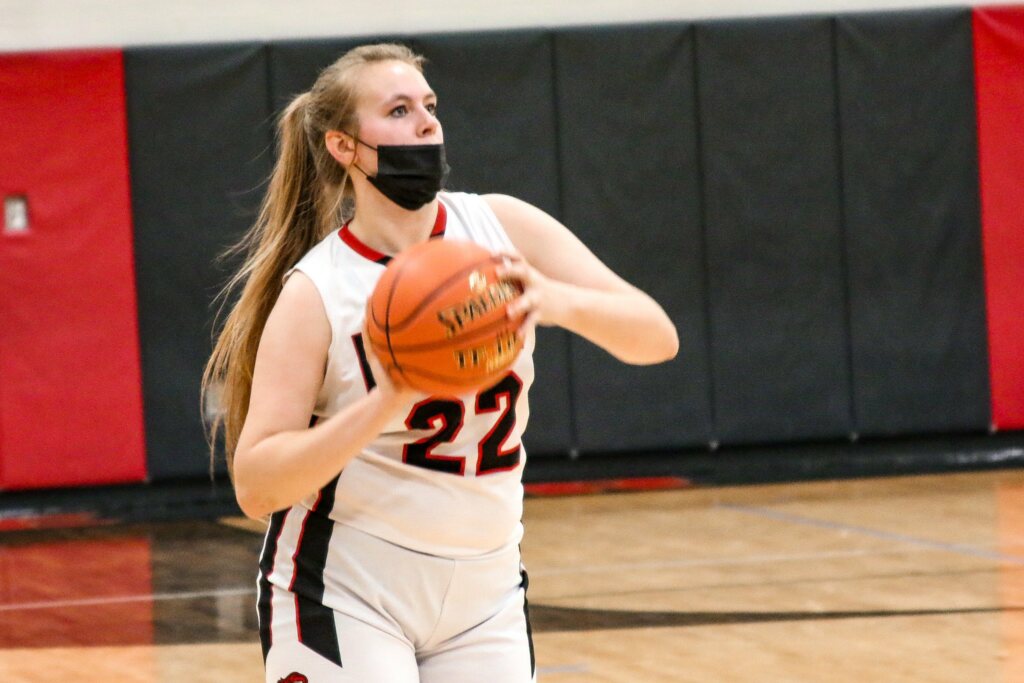 BOYS
EAST (2-1) 107
LEADERSHIP ACADEMY (1-2) 82
East High School beat Leadership Academy in boys basketball, Friday afternoon, 107-82. READ MORE.
GATES-CHILI (5-0) 95
FRANKLIN (0-4) 61
Adam Williams exploded for 40 points as Gates-Chili rolled to its third road win of the season. The senior forward netted 14 in the first quarter, 11 in both the second and third plus four in the fourth. Williams made 15 field goals, including one from beyond the arc, and 8-of-8 free throws. The 6-foot-4 forward corralled 11 boards and collected one assist, one steal and a block. Senior guard Devon Payton scored all 13 of his points in the first and third quarters combined along with three rebounds and an assist. Andrew Newcombe recorded a triple-double of 12 points (all in the first half), 19 boards (13 on the defensive glass) and 10 assists. The senior forward swiped four steals and swatted a shot as well. Blake Siplin added 11 points and seven rebounds. For Franklin, senior center Khalil Cotton converted eight shots from inside the arc as part of his 19 points. Jaylin Jordan followed up with 14. Other scorers – Gates-Chili: Myron Moses (6), Kobe McCray (5), Donovan Rotmans (5), Cameron Brown (3); Franklin: Nazir McCloud (3) Dayvion Scott (3), Zori Smith (2), Chauncey White-Oliver (1)
ROCHESTER ACADEMY (1-3) 69
NORTHSTAR CHRISTIAN (7-0) 84
Ryan Garwood poured in 38 points to lead Northstar Christian to its fifth home victory of the season. The junior guard scored 15 in the opening period, 11 in the second, four in the third and eight in the fourth. Garwood made 14 field goals, including five from beyond the arc, and 5-of-6 free throws. He added six rebounds and five assists as well. Junior guard Turner Harris netted 11 points in three quarters. Larry O'Neal and Gage Wheaton both chipped in 10. O'Neal corralled 10 boards for his third double-double of the season. For Rochester Academy, senior guard Treyvon Major led with 19 points. Albert Tomlin made six free throws and five field goals for 16 points. Junior guard Deonte Major netted 14 points. Senior guard Daniel Garcia had all 10 of his points after the first quarter. Other scorers – Rochester Academy: Qumauri Thompson (5), Joe Aiken (3), Christan Coleman (1), Shia Patton (1); Northstar Christian: Andrew Eschner (8), David Gucker (4), Justin Robinson (3)
ROMULUS (1-4) 41
NAPLES (2-3) 55
Senior guard Ben Green scored 19 points and hauled in 10 rebounds as Naples notched its second win in three games. Junior guard Ryan Lester netted 15 points, grabbed seven boards, swiped a pair of steals and handed out an assist. Sophomore guard Cade Rathbun added nine points, four assists and four steals. Dylan Bray and Brayden Lane both chipped in four points. For Romulus, senior forward Erik Jensen netted 12 of his 17 points in the fourth quarter. Junior forward Zach Butler contributed seven points and four blocks. Sophomore guard Mike Kaufman scored two points, swiped six steals and collected four assists. Other scorers – Romulus: Henry Morse (6), Devon Morrell (4), Connor Franklin (3), Hunter Butler (2); Naples: Max Ryan (4)
RED JACKET (2-2) 56
MIDLAKES (1-3) 47
Junior guard Daltyn Hanline scored 20 points to lead Red Jacket to its second straight win. Senior center Andrew DaMore added 14 points. For Midlakes, junior guard Mike DeHond had 13 points. Senior forward Chris Weston chipped in eight.
HARLEY-ALLENDALE-COLUMBIA (4-1) 61
DUNDEE (1-2) 46
Junior forward Max Brown led Harley-Allendale-Columbia to its third consecutive victory with 22 points. For Dundee, senior center Steven Webster posted a double-double of 18 points and 12 boards. Junior guard Logan Salvatore scored 13 points and dished out six assists. Senior guard Blake Machuga contributed seven points and eight boards.
ELBA (3-1) 61
NOTRE DAME BATAVIA (2-1) 50
Zach Howard scored five of Elba's nine fourth-quarter points to assist the Lancers in holding on for the win. Overall, the senior forward scored all 14 of his points in the first, second and final periods combined. Sophomore guard Connor Scott netted three long-range shots as part of his 15 points. Senior guard Jayden Hughes connected on three bombs as well en route to 13 points. Caleb Scouten chipped in 10 points. For Notre Dame Batavia, sophomore forward Jimmy Fanara scored 12 of his 14 points in the first half. Junior guard Colin McCulley added 13 points. Sophomore forward Jordan Welker had eight of his 10 points in the third quarter. Other scorers – Elba: Zach Marsceill (5), Jaykob Belluscio (4); Notre Dame Batavia: Mark Sanders (8), Ryan Fitzpatrick (5)
WAYNE (5-0) 62
PALMYRA-MACEDON (4-2) 35
Mason Blakenberg netted 19 points in three quarters as part of a balanced Wayne offense in which 10 players scored. The junior guard made four of his six field goals from inside the arc and 5-of-6 from the charity stripe. Senior guard Tyler Reynolds had all of his points in three quarters as well, finishing with 15. For Palmyra-Macedon, junior guard Paul Goodness led with seven points. Other scorers – Wayne: Elijah Schichtel (6), Shamus Fanning (5), Nate Coleman (4), Devon Forrest (4), Alex Bolt (3), Jake Johnson (2), Noah Means (2), Ryan Wilson (2); Palmyra-Macedon: Robert Kinslow (6), Quinn Nolan (5), Ethan Ely (4), Dan Hooper (4), Sage Hunter (3), Ian Goodness (2), Alex Wootton (2)
MYNDERSE (4-2) 49
NEWARK (0-6) 45
Jared King and Nick Jones combined for 14 points in the fourth quarter as Mynderse outscored Newark, 20-12, and rallied for the victory. King made three field goals and two free throws for nine points while Jones added five points. The senior duo were the team's leading scorers as well with Jones producing 14 and King 12. For Newark, Raeshawn Howard and Brayden Steve both netted 11 points. Other scorers – Mynderse: Troy Kabat (9), Mike Bogart (8), Jake Smith (4), Owen Barnett (2); Newark: Carter Steve (9), Simon Vermeersch (6), Isaiah Camp (4), Gabriel Caraballo (2), Adam Lombardi (2)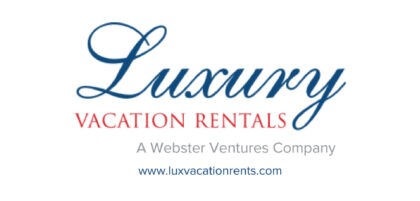 VERTUS (3-2) 69
CHARLES G. FINNEY (5-1) 75
UPREP (2-1) 76
BISHOP KEARNEY (1-4) 32
MARCUS WHITMAN (3-3) 52
GENEVA (4-1) 76
WATERLOO (1-5) 61
PENN YAN (2-4) 62
BLOOMFIELD (2-2) 49
SOUTH SENECA (3-1) 53
BYRON-BERGEN (3-2) 53
LYNDONVILLE (3-2) 70
ALEXANDER (2-3) 67
HOLLEY (1-5) 36
FRIENDSHIP (0-2) 29
WHITESVILLE (2-2) 40
WHEATLAND-CHILI (2-2)
OAKFIELD-ALABAMA (2-1)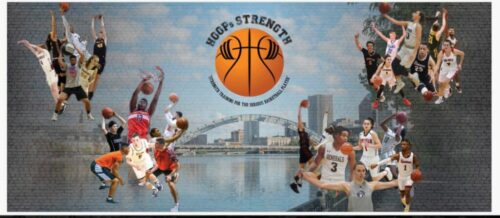 GIRLS
HILTON (1-3) 39
WEBSTER SCHROEDER (3-2) 44
Anya Watkins scored 18 points with 14 rebounds to lead Webster Schroeder to a comeback against Hilton on Friday, February 19th. READ MORE.
GATES-CHILI (3-3) 53
VICTOR (2-2) 46
Miriam Ibezim did a little bit of everything scoring 10 of her game-high 21 points while collecting seven rebounds, one steal and one block during a fourth quarter rally as the Lady Spartans defeated Victor 53-46 in Monroe County Division I action.
Ibezim's bucket to end the third quarter made it a one-possession game for the first time since early in the second stanza. Her steal near the two-minute mark of the fourth quarter led to a Paris Anthony go-ahead 3-pointer. In between, those baskets, the 6-foot-1-inch forward lived up to her nickname. READ MORE.
GREECE OLYMPIA (2-2) 71
GREECE ODYSSEY (0-4) 33
Taylor Jung poured in 17 of her 23 points during the second and third quarters combined as Greece Olympia defeated Greece Odyssey for the second time this season. The senior forward converted five field goals and 13-of-18 free throws. Abby Dewar contributed 14 points. For Greece Odyssey, Asia Philip and Sienna Tyo both scored 11 points. Other scorers – Greece Olympia: Tehilyah Murray (9), Teneja Scott (8), Shania Estrich (6), Giana Dimora (4), Elazja Miller (4), Jahida Faison (3); Greece Odyssey: Serenity Rodgers (5), Jenayla Hunter (3), Dhelilia Jimenez (2), Jayah Hillyard (1)
CANANDAIGUA (4-1) 53
EASTRIDGE (0-3) 27
Freshman guard Kyleigh Chapman netted 14 points to pace Canandaigua to its second straight win. Sophomore guard Mya Herman added 12. Macy Bacon (7), Kate Stocker (7), Sophi LaBarge (6), Abbey Herod (3), Brooke Rizzo (2) and Liv Schorr (2) rounded out the scoring for the Lady Braves.
BRIGHTON (1-3) 53
PITTSFORD MENDON (5-0) 76
For Brighton, junior guard Kiara Anglin produced 22 points, two rebounds, two steals and one block. Freshman guard Sadie Scott finished with 15 points, five boards, four assists and four steals. Ellen Lavonas (6), Katie Hardie (3), Kaiya Larkins (3), Lucy Lederman (2) and Allie McInroy (2) rounded out the scoring for the Lady Barons.
RUSH-HENRIETTA (0-5) 41
FAIRPORT (5-1) 61
Sophomore guard Bella Pucci scored 22 points as Fairport notched its fourth consecutive victory. Ella Meabon contributed 14 of her own. Abigail Smith (7), Ne'vaeh Buntley (4), Riley DeRue (4), Megan Thurley (4), Hannah Fields (2), Sarah Hirschler (2) and Macy Ostrander (2) rounded out the scoring for the Lady Red Raiders.
WEBSTER THOMAS (1-3) 42
PENFIELD (4-1) 62
Junior guard Elisa Faklaris poured in 26 points as Penfield rebounded from a loss on Wednesday. Kylie Bell (7), Jackie Funk (7), Haley Emmick (6), Grace Alexander (5), Eva Elliot (5), Kennedy Cone (4) and Emma Blumenstock (2) rounded out the scoring for the Lady Patriots.
SOUTH SENECA (5-0) 43
BLOOMFIELD (2-3) 19
Senior guard Emma Fletcher paced South Seneca with 14 points in its second road game of the season. Logan Shaulis followed up with 11. The Lady Falcons have held all five of their opponents to less than 20 points. For Bloomfield, senior guard Summer Smith scored eight points. Other scorers – South Seneca: Lea Fletcher (8), Allissa Fletcher (6), Allison Kenyon (4); Bloomfield: Ava Hawkins (4), Liv Casperson (2), Kira Johnson (2), Sydney Roach (2), Sara Johnson (1)
BRADFORD/DUNDEE (4-0) 67
HARLEY-ALLENDALE-COLUMBIA (2-4) 39
For Harley-Allendale-Columbia, junior forward Eliza Nicosia scored 20 points and corralled seven rebounds. Chloe Fowler followed up with 11 points, four rebounds and a steal. Anna Thomas (5) and Lucy Michael (3) rounded out the scoring for the Lady Wolves.
PALMYRA-MACEDON (5-1) 54
WAYNE (2-4) 26
For Wayne, freshman center Aly Johnson led with 10 points. Riley Simpson (8), Aaliyah Zenelovic (7) and Emily Pratt (1) rounded out the scoring for the Lady Eagles.
PENN YAN (4-2) 36
WATERLOO (6-0) 48
Sophomore guard Natalie DiSanto led a balanced offense with 10 points as Waterloo defended home court for the fourth time this season. For Penn Yan, senior guard Hayley Andersen scored a game-high 18 points. Other scorers – Penn Yan: Kaley Griffin (6), Sierra Harrison (6), Jammie Decker (4), Joddie Decker (2); Waterloo: McKenzie Barber (9), Macy Carr (9), Allie Smith (6), Giavanna White-Principio (6), Jazzmyn Lewis (5), Morgan Caraballo (3)
HORNELL (3-2) 75
BATH-HAVERLING (2-2) 53
For Bath-Haverling, senior center Cadin Taggart netted 16 points. Sophomore guard Meredith Czajkowski chipped in 10. Keegan Smith (9), Abby Spiess (9), Alevea Beers (4), Gillian Oksinski (3) and Raegan Faulkner (2) rounded out the scoring for the Lady Rams.
DANSVILLE (4-0) 65
LEROY (0-4) 34
Senior guard Hannah LaPlant scored 25 points, collected seven rebounds, handed out five assists and swiped a steal as Dansville won its second straight road game. Arayana Young added 11 points, six boards, four assists and four blocks. For LeRoy, senior center Jillian Curtis filled the box score with 15 points, eight rebounds, six blocks, one assist and a steal. Bryn Luckey contributed 10 points, two steals and an assist. Other scorers – Dansville: Sidney Stone (8), Madison Lee (7), Erin Patanella (6), Brielle Caruso (4), Abigail Belcher (2), Madelyn Failla (2); LeRoy: Dana Reschke (4), Sierra Burk (2), Zharia Newton (2), Corina Dunn (1)
CALEDONIA-MUMFORD (3-2) 42
MOUNT MORRIS (0-3) 21
For Mount Morris, junior guard Sierra Somers led with 10 points and one rebound. Senior forward Isabelle Chesnes added eight points and 10 boards. Jordan Yencer (2) and Maria Pau Caceres (1) rounded out the scoring for the Lady Blue Devils.
WARSAW (2-2) 47
LETCHWORTH (0-4) 29
For Letchworth, junior center Kate Broughton had seven points. Delaney Bean (6), Phoebe Conklin (4), Jonelle Flitcroft (4), Kiyla Enario (2), Hana Gill (2), Allison Valentine (2) and Morgan Wright (2) rounded out the scoring for the Lady Indians.
CAMPBELL-SAVONA (0-4) 31
HAMMONDSPORT (1-3) 57
Junior guard Hannah Hoerter accumulated 27 points to lead Hammondsport to its first win of the season. Freshman guard Danica Dresser contributed 11. Rorie Whitcomb (8), Maggie Durand (4), LaZell Locey (4), Rachel Wood (2) and Emilee Hurd (1) rounded out the scoring for the Lady Lakers.
CANISTEO-GREENWOOD (4-0) 73
JASPER-TROUPSBURG (1-3) 23
Lillian Mullen scored all 22 of her points in three quarters as Canisteo-Greenwood notched its second road victory. The freshman guard made eight of her nine field goals from inside the arc and 3-of-4 foul shots. Peyton Peters scored nine of her 18 points in the final period. Sophomore center Brooke Burd contributed 13 points. For Jasper-Troupsburg, Kayla Atherton, Natalie Cornell and Brynn Waters all had six points. Other scorers – Canisteo-Greenwood: Ashley Allen (7), Savannah Ambuski (6), Elaine Roach (5), Destiny Reese (2); Jasper-Troupsburg: Zoe Cornell (4), Kahley Stuart (1)
NEWARK (1-5) 47
MYNDERSE (2-4) 53
For Newark, senior forward Kalyna Bryant posted a double-double of 14 points and 10 boards along with two blocks, two steals and one assist. Junior guard Isabel Robson contributed 12 points, two rebounds, two steals and an assist. Senior guard Michaela Colacino added 10 points, four assists, three rebounds and a steal. Xiomara Coleman (6), Ciana Galvin (2), Lena Ramos (2) and Victoria Ward (1) rounded out the scoring for the Lady Reds.
GENESEO (3-1) 48
KESHEQUA (0-4) 43
For Keshequa, freshman guard Libby Benner poured in 29 points, accumulated 15 boards, handed out two assists and swiped a pair of steals. Julia Wilkins (7), Emilee Wright (3), Kelsey Davis (2) and Ava Thayer (2) rounded out the scoring for the Lady Indians.
YORK (3-1) 46
PAVILION (3-0) 54
Sophomore forward Lauren Kingsley scored 21 points to lead Pavilion in a duel between undefeated division rivals. Karlee Zinkievich followed up with 15 of her own. For York, junior guard Sydnee Emerson netted 18 points. Other scorers – York: Katelyn Curry (7), Cierra Smith (6), Addison Houseman (5), Stephanie Santiago (5), Kaitlyn Holland (3); Pavilion: Shea Amberger (6), Kodi Beehler (4) Emily Kingsley (4), Adeline Milligan (4)
LIVONIA (3-2) 33
AVON (3-1) 30
For Avon, Alicia Faville and Sarina McDowell both corralled 11 rebounds. McDowell scored a team-high 15 points, swatted five shots, swiped five steals and collected an assist. Faville added eight points, three assists, three blocks and two steals. Ellie Cochrane (2), Ali DiFranco (2), Maddy Ruter (2) and Kennedy Fries (1) rounded out the scoring for the Lady Braves.
AVOCA/PRATTSBURGH (4-0) 41
ADDISON (1-3) 34
Senior forward Lucia D'Arpino produced 20 points to lead Avoca/Prattsburgh to its second road win of the season. Kendra Pinckney (8), Riley Stowe (7), Morgan Edwards (2), Susie Moore (2) and Colby Santillo (2) rounded out the scoring for the Lady Vikings.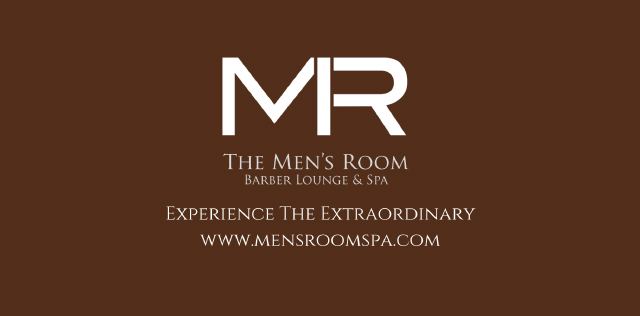 PITTSFORD SUTHERLAND (1-3) 49
HONEOYE FALLS-LIMA (5-1) 65
WAYLAND-COHOCTON (2-2) 43
PERRY (1-3) 42
CUBA-RUSHFORD (0-5) 37
BOLIVAR-RICHBURG (4-1) 70
WELLSVILLE (3-1) 42
FILLMORE (3-2) 24
ALFRED-ALMOND (2-2) 34
ARKPORT-CANASERAGA (3-1) 41
BROCKPORT (2-2)
GREECE ATHENA (2-1)
MARCUS WHITMAN (4-1)
RED JACKET (2-2)
NAPLES (0-4)
ROMULUS (0-4)
GENESEE VALLEY (1-3)
FRIENDSHIP (0-2)
WHITESVILLE (3-0)
BELFAST (4-1)
ANDOVER (2-3)
SCIO (0-3)
To report scores, please email photos of that night's scorebook pages to scores.pickinsplinters@gmail.com.