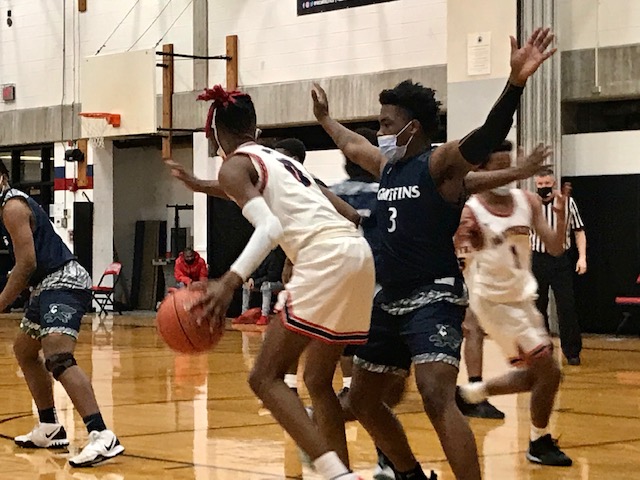 BOYS
MONROE (1-0) 73
FRANKLIN (0-1) 62
Monroe won the first quarter 17-9 and the third 19-16, which represented the point differential in the game. Both teams tied the second and fourth quarters. Amariyon Johnson scored 13 of his 15 points in the second half for Monroe while JaH'meire Speed had 11 of his 16 in the first half. Ty'Jayh Cole tied Speed for the team lead with 16 points. Ezekiel Williams and Davion Jones both went for 11 points for the Red Jackets. Bruce Stewart and Devante Conyers rounded out Monroe's scoring with two points apiece. Khalil Cotton paced Franklin with 19 points. Sha'mere Freeman and Jaylin Jordan also went into double figures, netting 14 and 10, respectively. Dayvion Scott (8), Nazir McCloud (4), Zori Smith (3), David McGehee (2) and Chauncey White-Oliver (2) also found the scorebook for the Quakers.
WORLD OF INQUIRY (1-0) 55
NE DOUGLASS (0-1) 39
WOI's Jeshua Shaw led all scorers with 22 points. The senior also grabbed a game-high 12 rebounds. He scored nine points in the first quarter and connected on nine field goals for the game. READ MORE. 
WILSON MAGNET (0-1) 45
MCQUAID (2-0) 62
McQuaid scored between 14 and 18 points in every quarter to get past Wilson Magnet. Keith Warren led the charge again for the Knights, scoring 21 points. Jordan Brongo's 13 points, Colin Bavibidilia's 12 and Ryan Broderick's 10 gave Warren some offensive help. Casey Montesano (3), Chris Woodard (2) and Joe Cairns (1) also scored for McQuaid. Damel Turner and Derrick Simmons were the only two players to score in double digits for Wilson Magnet, netting 17 and 16 points, respectively. Harlem Campbell (4), Lasharm Henry (3), Joshua Joyce (3) and Zavarius Henry (2) rounded out the Wildcats' scoring.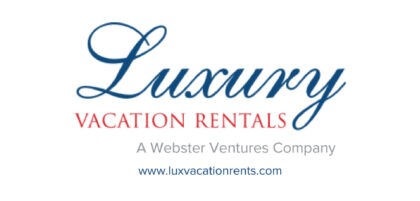 NORTHSTAR CHRISTIAN (2-0) 89
VERTUS (1-1) 76
Ryan Garwood came up three rebounds short of a triple-double, notching 31 points, 10 assists and seven boards as Northstar Christian scored at least 87 points for the second time in three days. Garwood netted 18 of his 31 points in the second quarter, which included making four threes. Turner Harris backed up Garwood with a 25-point, eight-rebound effort. Andrew Eschner completes a double-double with 10 points and 10 boards while Larry Oneal contributed 12 points. Gage Wheaton (7) and Eli Slak (2) also found the scorebook for Northstar Christian. Rashawn Williams was Vertus' leading scorer with 27 points. QuanMay Early followed that up with 17 points and Jason Davis netted 14 points. Earlington Walker scored 12 points and Nishawn Lockhart had six to finish Warriors' scoring.
BISHOP KEARNEY (1-1) 55
AQUINAS (1-0) 74
Bleier supported those words with an eight-point third quarter, then started the fourth with a personal 7-0 run. He scored 20 of his 25 points in the second half as Aquinas outscored Kearney 46-22 over the final 16 minutes. The Lil' Irish won 74-55, starting their abbreviated season 1-0 while the Kings dropped to 1-1. READ MORE
GANANDA (2-0) 61
NORTH ROSE-WOLCOTT (0-2) 43
LYONS (2-0) 74
CLYDE-SAVANNAH (1-1) 58
Justin Smith Jr. dropped 38 points to help Lyons keep its league win streak alive, which has lasted since before the 2018 season. Smith made 16 field goals in the game and scored 22 points in the first half alone. Jay Battle and JC Walker backed up Smith with 12 points apiece. Horace Betts III and Ahmir James both scored six points to round out Lyons' scoring. Camden Chance's 31 points led Clyde-Savannah's offense. Chance scored 18 points in the second half. Jayden McKinney had 17 points to back up Chance. Andrew D'Amato (4), and Steve Dunn (3) also scored for the Golden Eagles.
EAST ROCHESTER (1-2) 51
MARION (0-2) 31
Alex Russell had a 13-point, 12-rebound double-double in a losing effort for Marion. Logan Evans provided secondary scoring for the Black Knights with nine points. Cole Restey (4), Ivan Mockazuma (3) and Mike Phillips (2) rounded out Marion's scoring. Phillips also added four assists.
SODUS (0-2) 46
WILLIAMSON (2-0) 52
ROMULUS (1-0) 41
BLOOMFIELD (0-1) 33
GENESEE VALLEY (0-1) 33
FILLMORE (1-0) 51
WELLSVILLE (1-1) 66
BOLIVAR-RICHBURG (0-1) 40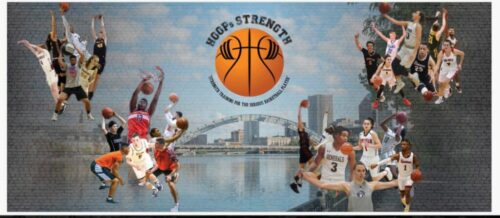 GIRLS
OUR LADY OF MERCY (1-0) 60
FAIRPORT (1-1) 48
For the first time all night, Fairport had seized the momentum, but Mercy knew how to slow that roll. Katie Whitaker went straight to the block, and her Monarchs teammates rotated the ball before lobbing it in to the 6-foot-5 Furman commit.
Whitaker took one pound dribble, two steps and rose up through contact. She banked the ball home, the whistle blew and Whitaker flexed. Mercy was in control once again. READ MORE
NORTH ROSE-WOLCOTT (2-0) 52
GANANDA (0-1) 42
RED CREEK (0-1) 35
EAST ROCHESTER (2-0) 56
Lily Funk scored 20 points and Zoe Zutes had a double-double to lift East Rochester to its second win of the season. Funk also grabbed five rebounds and four steals to go with her 20-point effort. Zutes's double-double consisted of 12 points and 10 rebounds. Samantha Lewis and Neveah Johnson scored eight points apiece for the Bombers. Zarriah Eldridge (4), Lebria Hickman (2) and Paulina Lexer (2) rounded out East Rochester's scoring. Johnson, Edlridge and Sydney Freiberger all had eight rebounds, while Eldridge also added eight steals.
CLYDE-SAVANNAH (2-0) 49
LYONS (0-2) 46
Jaida Larsen, Aslyn Rattray and Kylie Paylor all scored in double digits to help Clyde-Savannah sneak past Lyons. Larsen's 16 points led the way, with Rattray scoring 14 and Paylor netting 11. Maddison Secor and Kelsie DeSanto also contributed points for the Golden Eagles with four apiece. Jayla Bell scored 16 points, grabbed nine rebounds and snatched four steals for Lyons. Caitlyn Mcdonald also added eight points and nine boards, while Alicia Morrison had seven points and 11 boards. Imani Harder (7), Riley Decola (6) and Jenna Stone (2) rounded out Lyons' scoring.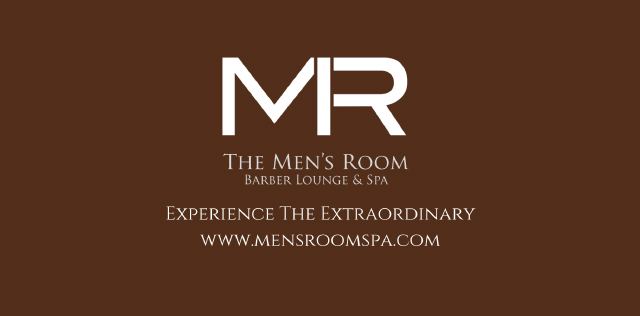 BLOOMFIELD (1-0) 45
ROMULUS (0-1) 27
Ava Hawkins and Sydney Roach both scored in double figures for Bloomfield. Hawkins finished with a team-high 17 points, while Roach scored 10. Sarah Johnson and Allison Baughman both notched six points apiece. Summer Smith, Helena Langer and Kira Johnson all tallied two points to complete Bloomfield's scoring.
WAYNE (1-0) 28
GENEVA (0-1) 21
Riley Simpson and Aaliyah Zenelovic combined for 23 of Wayne's 28 points. Simpson led the Eagles with 13 points and Zenelovic had a 10-point, 10-rebound double double. Sidnee Burlee added two points and 11 boards, while Marrlee Ostrowski rounded out the Wayne scoring with three points.
ALEXANDER (1-0) 43
BYRON-BERGEN (0-1) 37
Natalie Whitmore scored 22 points to help Alexander hold on to win its first game. Alyssa Kramer backed up Whitmore with eight points. Ally Mileham (4), Melanie Pohl (4), Emma Kramer (3) and Hailie Kramer (2) also scored for the Trojans. Maddie Pimm's 13 points led Byron-Bergen. The Bees also got eight points from Ava Wagoner and four points from Sasha Schramm and Mikaylah Pocock. MacKenzie Senf (3), Hope Hermson (2), Dayi Caballero (2) and Zoey Shepherd (1) rounded out Byron-Bergen's scoring.
BATAVIA NOTRE DAME (1-1) 51
OAKFIELD-ALABAMA (0-1) 41
Kelsie Schlagenhauf posted a 15-point, 17-rebound double-double for Oakfield-Alabama in its opening contest. Schlagenhauf's big game was aided by 10 points from MaKena Reding. Caitlin Ryan (7), Danica Porter (6), Emma Wray (2) and Karly Smith (1) also found the scorebook for Oakfield-Alabama.
KENDALL (2-0) 31
WHEATLAND-CHILI (0-2) 26
Alezya Brown and Elizabeth Snyder both came close to a double-double to lead Kendall. Brown finished with nine points and eight rebounds, while Snyder had eight points and 13 boards to go with three blocks. Julie Coble also grabbed seven rebounds to go with her four points. Grace Levett (3), Emma Allen (2), Kailie Regan (2), Julia Szczepanski (2) and Lauren Pilon (1) also helped the Eagles' offensive effort. Emily Parker, Reghan LaMere and Morgan Parker all scored five points for Wheatland-Chili. Chyene Whitcomb scored four points and Hannah Beldue (3), Jayla Haenle (2) and Lauren Nelson (2) also scored for the Wildcats.
CAMPBELL-SAVONA (0-1) 10
ALFRED-ALMOND (1-0) 43
Avery Libordi scored 14 points for Alfred-Almond as the Eagles got a win to start their season. Maggie Griffin came within a bucket of double digits, scoring nine points. Jessica McMahon contributed six points, Zoe Balinsky had five and Isabel Badeau pitched in four. Chloe Bracken (2), Paige Marlatt (2) and Taylor Flaintz (1) also scored for Alfred-Almond.
CANISTEO-GREENWOOD (1-0) 59
ADDISON (0-1) 36
Lillian Mullen's 24 points paced Canisteo-Greenwood in its opening night victory. Mullen buried four triples and also made four free throws. Brooke Burd, Peyton Peters and Elaine Roach all came within a basket of double digits, with Burd and Peters both scoring nine points and Roach netting seven. Savannah Ambuski scored four points and Ashley Allen, Martine Buijs and Destiny Reese had two apiece for the Redskins. Isabella Benjamin made three shots from behind the arc to score nine points for Addison. Jillian Ames scored eight points and Gabby Coletta added seven. Hailie Stuart (5), Anna Carlineo (4), Jenna Benton (2) and Kihara Gotshall (1) also contributed for the Knights.
PRATTSBURGH/AVOCA (1-0) 66
JASPER-TROUPSBURG (0-1) 32
Lucia D'Arpino's big game helped power Prattsburgh/Avoca to a blowout in its season opener. D'Arpino scored 26 points, with Kendra Pinckney and Morgan Edwards backing her up by scoring 11 and 10 points, respectively. Kamryn Edwards notched seven points and Riley Stowe had six. Colby Santillo and Susie Moore both scored three points for Prattsburgh/Avoca. Brynn Waters led Jasper-Troupsburg with nine points and Natalie Cornell and Kayla Atherton both scored eight. Zoe Cornell also scored three points for the Wildcats.
ARKPORT/CANASERAGA (1-0) 52
HAMMONDSPORT (0-1) 38
To report scores email photos of that night's scorebook pages to scores.pickinsplinters@gmail.com.