By PAUL CIFONELLI
Evan Stevely was named the Private-Parochial League Player of the Year in his senior season, the second time in a row he garnered the award. The senior attack paced the league netting 28 goals and led Bishop Kearney to the Class B2 finals for the second consecutive year. Stevely had six assists to go with his 28 tallies, giving him a league-leading 62 points on the season.
Casey O'Gara, Josh Vogt and Matt Tierney joined their teammate on the Private-Parochial League First Team. O'Gara was the Kings' leader in assists with 10. He also pitched in 13 goals. Tierney added two goals and four helpers, while Vogt didn't produce any counting stats.
Bishop Kearney also had four players make Second Team – Luke Tytler, Ben Tantalo, Joey Triassi and Nick Chovaniec. Tytler was second on Bishop Kearney with seven helpers. He also found the back of the net four times. Tantalo scored once and had an assist, Triassi contributed one helper and Chovaniec aided on two goals.

C.G. Finney placed four players on the Private-Parochial League First Team. Connor Torrell, Matt Torrell, Matt Maglioto and James Sidorishin represented the Falcons on the team. Matt Torrell led the team with 21 goals and also pitched in three assists. Connor Torrell was second in goals with 10 and tied for the team lead in assists with five. Maglioto tied Connor with five assists. Sidorshin netted three goals and was credited with the assist on four Falcon goals.
Octavio Gafell, David Crandall and Nick Pasquentonio are C.G. Finney's three Second Team nominees. Gafell was third on the team with four tallies and also had two assists. Both Crandall and Pasquentonio are backs and didn't score or assist on any goals this season.
Northstar Christian's Jerry Miller and Hugo Laczny both were named to the Private-Parochial League First Team. Miller paced the Knights in both goals and assists, scoring nine time and assisting on eight tallies. Laczny finished second in both categories with five goals and four assists.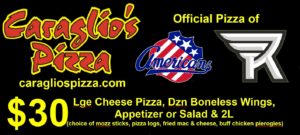 The Knights, similar to C.G. Finney, had three players on the Second Team. Eli Sluk didn't have any counting stats, Josiah Zeafla pitched in three goals and an assist and Ryan Hoffman had both a goal and assist on the season.
Rochester Academy Charter had one player named to the Private-Parochial League First Team and one to the Second Team. Antonio Rodriguez, the team's goalkeeper, was named to the First Team, while Hassan Muhid earned the Second Team honor.