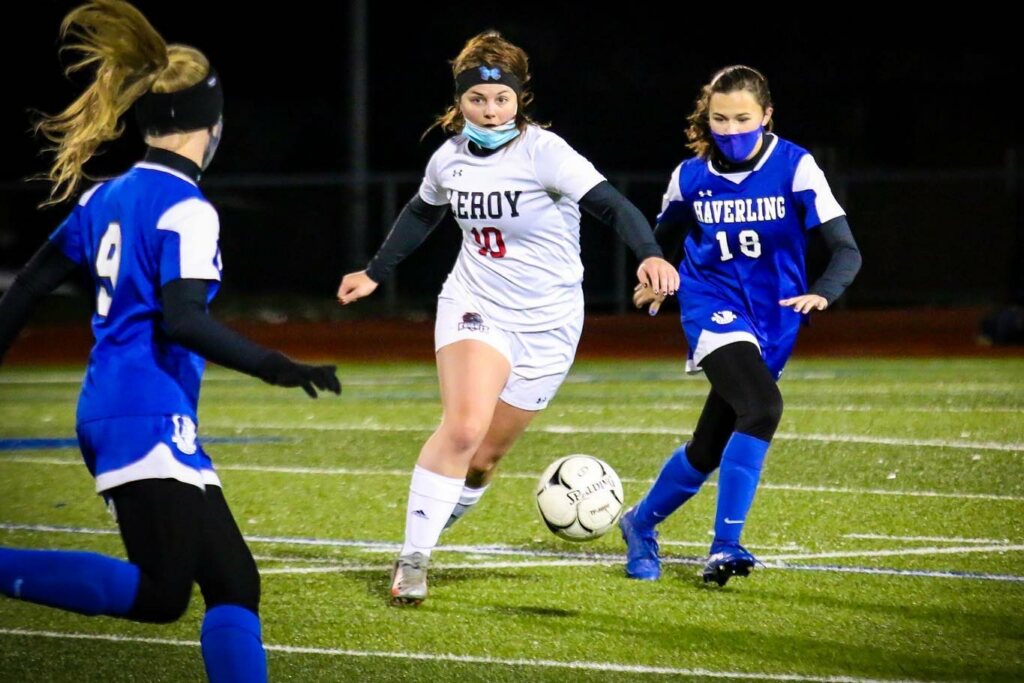 BOYS
CLASS AA
No. 1 PENFIELD (13-0-0) 1
No. 3 FAIRPORT (8-5-0) 0
Penfield's lone goal came in the ninth minute. Cristiano Mounnarat struck a free kick from about 35 yards away that bounced, hit Fairport goalkeeper Ben Douglass and caromed in the goal. The goal was Mounnarat's third of the year, coming at the most important time. READ MORE.
Cristiano Mounnarat gets @PHSVarBSoccer on the board in the ninth minute. The Patriots have dominated play thus far. @PickinSplinters pic.twitter.com/tSmDjfVIKj

— Paul Cifonelli (@PCifonelli) November 18, 2020
CLASS A
No. 2 PITTSFORD SUTHERLAND (13-1-1) 2
No. 5 CHURCHVILLE-CHILI (9-3-2) 0
When it was over, the Pittsford Sutherland boys' soccer team had finished the season with their starting goalkeeper from a year ago playing in the field while their leading scorer and starting center back watched from the sidelines. In a calendar year which has, if nothing else, embodied the adage that the only constant is change, Sutherland made uncertainty an ally. READ MORE.
CLASS D1 
No. 1 FILLMORE (14-1-0) 0
No. 2 KESHEQUA (16-1-0) 2
Reese Powers assisted on both goals for Keshequa which powered them to a Class D1 sectional championship. Riley Rease and Jordon Luther both scored a goal in the second half. This is the second straight sectional title for Keshequa, last year's win came in Class C2.
CLASS D2
No. 1 BELFAST (9-4-0) 0
No. 2 JASPER-TROUPSBURG (7-4-0) 1
GIRLS
CLASS B1
No. 3 HORNELL (11-3-1) 2
No. 8 GREECE OLYMPIA (4-9-1) 0
CLASS B2
No. 2 BATH-HAVERLING (13-2-0) 5
No. 4 LEROY (8-6-1) 1
CLASS C1
No. 1 AVON (15-0-0) 1
No. 3 WARSAW (11-3-1) 0
CLASS C2
No. 1 GENESEO (15-0-0) 2
No. 2 BYRON-BERGEN (11-5-0) 1 (OT)
Lainey Scoville scored the Class C2 championship winning-goal in overtime. Sydney Matthews scored the first goal of the game in the 47th minute, and Byron-Bergen's Emma Starowitz knotted the game up in the 52nd minute. Geneseo goalkeeper Faith Hainsworth collected eight saves in her 100 minutes of work.