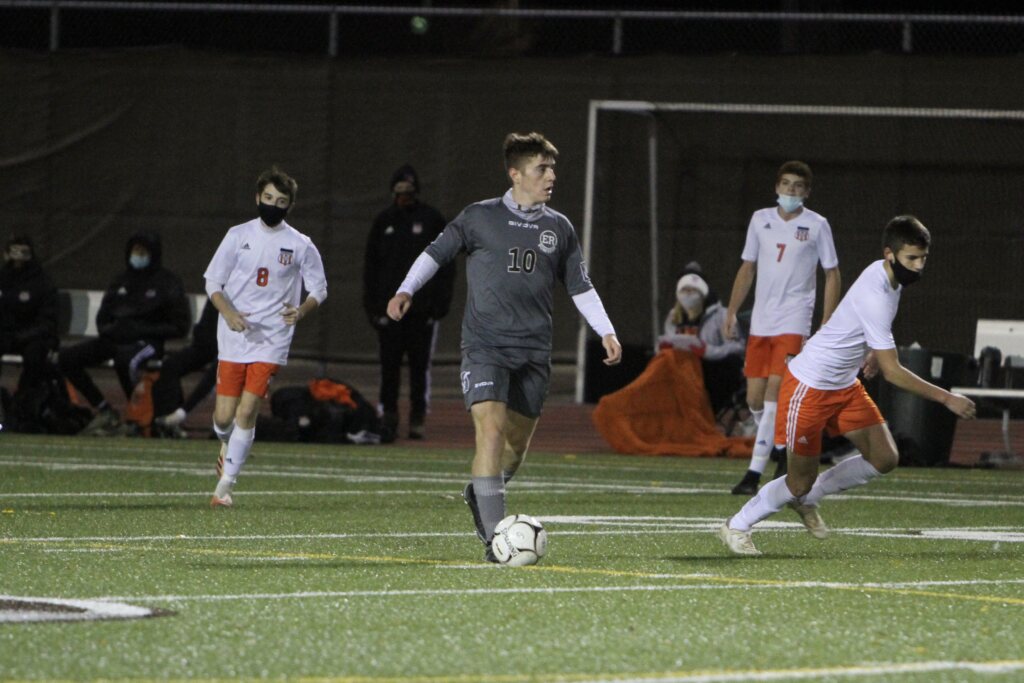 One team is seeking its sectional straight sectional title. The other is looking for its first championship in 10 years. East Rochester and Holley will meet Thursday to decide the 2020 Section V Class C1 Boys' Soccer Championship. Here's the breakdown:
No. 1 seed EAST ROCHESTER BOMBERS (12-1-0/Wayne County) vs. No. 3 seed HOLLEY HAWKS (10-3-1/Genesee County)
How they got here: East Rochester beat Byron-Bergen/Elba, 14-nil, in the quarterfinals. The Bombers continued with a 6-1 semifinals win over fifth-seeded Sodus. Holley advanced to the semifinals after Addison forfeited the quarterfinals and shut out York/Pavilion, 2-nil.
Total goals scored: East Rochester (88), Holley (25)
Total goals allowed: East Rochester (18), Holley (15)

Trends: East Rochester has won its last 10 games. All 12 of the Bombers' wins are by multiple goals, with nine of them being by four or more. Holley rebounded from not winning its last two regular season games with the semifinals victory.
Names to know: East Rochester – Chuck Domm (Sr. attack 45 goals/23 assists), Russell Domm (Sr. attack 22 goals/29 assists), Max Wagner (Sr. attack 12 goals/10 assists), Ian Szemcsak (Jr. midfielder 4 goals/3 assists), Jalen Patterson (Sr. back 4 goals/2 assists)
Holley – Nathan Nothnagle (Sr. back 11 goals/6 assists), Kayden Servais (Sr. back 6 goals/6 assists), Cameron Bates (attack 4 goals/2 assists), KJ Biedlingmaier (Sr. midfielder 1 goal/3 assists), Broek Ostrum (Jr. goalkeeper 77 saves/1.04 goals against average)
Coaches: Mike Domm (East Rochester), Josh Carpenter (Holley)
History 101: East Rochester is seeking its sectional straight sectional title and third in the last decade. The Bombers won the Class C1 title in 2010 and 2019 and was a finalist in 2011 and 2018. Holley is looking for its ninth sectional title in program history and first in a decade. The Hawks won the 2010 Class B championship. This is the first time East Rochester and Holley will match up in sectionals since the 2011 Class CC semifinals when the Bombers defeated the Hawks in overtime, 2-1.
A 6 p.m. kickoff is scheduled at East Rochester High School.