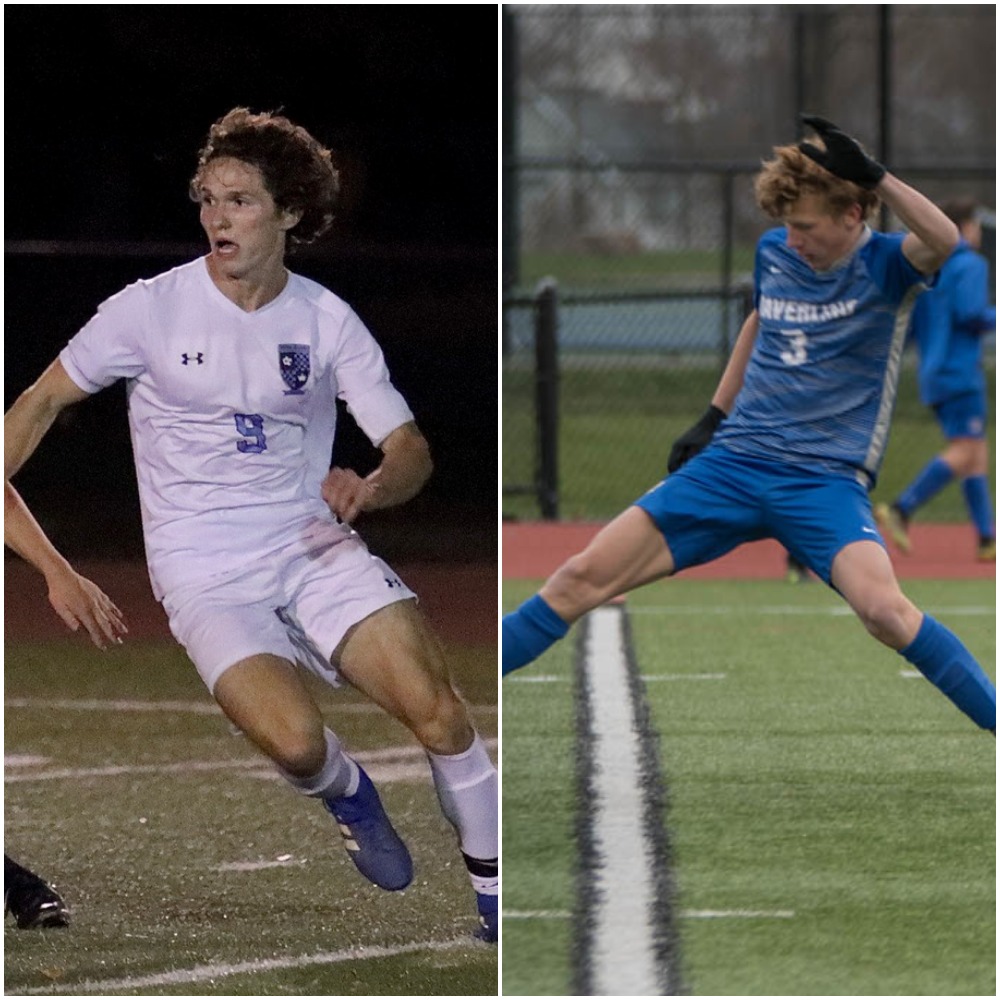 Bath-Haverling and Bishop Kearney will match up in the Class B2 sectional final, Thursday, for the second straight year. Here's the breakdown:
No. 1 seed BATH-HAVERLING RAMS (13-1-0/Livingston County Division I) vs. No. 6 seed BISHOP KEARNEY KINGS (9-4-1/Private-Parochial)
How they got here: Bath-Haverling routed Wayland-Cohocton, 5-nil, in the quarterfinals after receiving a bye. The Rams continued with a 6-nil semifinals shutout of fifth-seeded Williamson. Bishop Kearney went on the road to beat North Rose-Wolcott, 4-2, in the quarterfinals. The Kings continued with a 2-nil semifinals win over No. 2 seed Penn Yan.
Total goals scored: Bath-Haverling (65), Bishop Kearney (52)
Total goals allowed: Bath-Haverling (7), Bishop Kearney (25)
Trends: Bath-Haverling has rattled off 13 consecutive wins after losing its season opener. The Rams have eight shutouts in that time. Bishop Kearney has wins in four of its past six contests, but has a +16 goal differential over that span.


Names to know: Bath-Haverling – Keefer Calkins (Jr. attack 29 goals/6 assists), Zach Musso (So. attack 11 goals/2 assists), Tony Orfanidis (Sr. attack 6 goals/5 assists), DJ Smith (So. back 5 goals/3 assists), Braden Yartym (Jr. midfielder 2 goals/13 assists), AJ Brotz (Jr. goalkeeper 36 saves/0.20 goals allowed per game)
Bishop Kearney – Evan Stevely (Sr. attack 23 goals/5 assists), Casey O'Gara (Sr. midfielder 11 goals/10 assists), Luke Tytler (So. midfielder 4 goals/7 assists), Calvin Kron (So. back 2 goals/2 assists), Matt Tierney (Sr. midfielder 2 goals/4 assists), Ezra McMullen (So. midfielder 1 goal/3 assists)
Coaches: Matt Hill (Bath-Haverling), Stephen Strauss (Bishop Kearney)
History 101: This will be the second straight year that Bath-Haverling and Bishop Kearney match up in the sectional final. The Rams shut out the Kings, 4-nil, in last year's Class B2 title game. Bath-Haverling has seven Class B championships since 2002 and finished as the runner-up five times. The Rams have two titles and a runner-up finish in Class B2 as well. Bishop Kearney is making its fifth sectional final appearance in the last six years. The Kings won the Class C2 title in 2017 and lost to the eventual champion every season from 2014 to 2016.
A 6 p.m. kickoff is scheduled at Bath-Haverling.