WEST DIVISION
No. 4 DP GREEN (1-21) 3
No. 3 FLYIN' FISH (10-13) 7
Ryan Ballard (TCCC) and Ryan Demitrovic (Alfred State) paced the offense with two RBI each as the Flyin' Fish advanced to meet the Cardinals in the ICBL West Division Championship game. Ballard capped a three-run second inning with a double that scored Trevor Robinson (TCCC) and Nate Sanderson (Hilbert). Robinson drove in Zach Harter (Finger Lakes CC) with a single for the other run to give the Flyin Fish a 3-2 lead after two. Demitrovic added onto the lead in the third inning driving in Harter with a single and Jesus Baez came around to score on a passed ball. Dylan Mackenzie (Cortland) tripled in the fifth that scored Baez and then came around to score on a Demitrovic ground ball. Sanderson went 2-for-3 in the game and Patrick Xander (PSU) also had a base-knock.
Josh Van Bramer (Alfred State) got the start and threw six innings. The left-hander allowed two earned runs on six hits while striking out nine. Tyrone Woods closed the game out striking out one in the seventh. Gage Ziehl (Penfield) and Joey Leuzzi (McQuaid) drove in a run apiece for DP Green. DJ Stoianovich (Fairport) scored on an error for the other run DP Green scored. Tanner Degrazia (McQuaid), Devin Cannon, Max Heil, and James Stanek all had hits in the game.
The Flyin' Fish advance to the ICBL semifinals and will face the No. 2 seed Cardinals. The Cardinals won two of three regular-season meetings with the Flyin' Fish.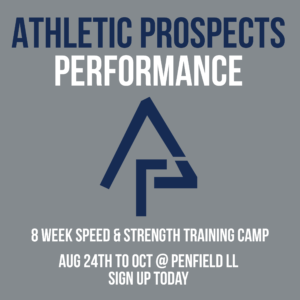 EAST DIVISION
No. 4 ORIOLES (10-14) 5
No. 2 BLUE JAYS (15-10) 3
Tyler Henshaw (Brockport HS) had three strikeouts in six innings for the Orioles. Jaret Murray (SUNY Oneonta) closed the game pitching a scoreless seventh inning while striking out one.
The Orioles scored all five of their runs in the fourth inning when they sent ten batters to the plate. Aiden Wallace (Ithaca College) drew a bases-loaded walk to bring in Jorge Oropeza (Finger Lakes CC). Shane Harisis (Brockport State) continued with a sacrifice fly to score Kenny Murphy (Finger Lakes CC). Jim Marasco (Finger Lakes CC) cashed in another run with a double. Patrick Sherron (MCC) capped off the frame with a two-run single. Sherron ended the night 2-of-3.
The Blue Jays scored all three runs in the sixth inning, highlighted by a John Tarmino (St. Bonaventure) two-run single. Amaury Samalot (Alfred State) drove in Tanner Frank (Finger Lakes CC) with a single as the only other run. Tarmino ended the game 2-of-3. Tyler Holmes (Hartford) had a base knock with a run scored.
The Orioles advance to the ICBL championship and will face the winner of the West Division bracket game between the Flyin' Fish and Cardinals. The Orioles lost two of three regular-season meetings to the Flyin' Fish and all three head-to-head matchups with the Cardinals.
Pat Sherron plates a pair with a two-out single to cap a five-run top of the fourth. Orioles 5 Blue Jays 0 @interstateCBL pic.twitter.com/Xj1FtSb5A8

— Paul Gotham (@PickinSplinters) August 20, 2020
ICBL Postseason Schedule
August 20
No. 3 Flyin' Fish vs. No. 2 Cardinals (West Division)
Championship (No. 4 Orioles vs. Winner of Flyin' Fish/Cardinals)