By JOHN LIKANJE
Monroe Community College teammates Ryan Hill (Monarchs) and Tyler Smith (Blue Jays) earned Interstate Collegiate Baseball League (ICBL) Player and Pitcher of the Week, respectively, for August 10-16. Hill had five hits and four RBI. Smith came one out shy of a complete game shutout.
PLAYER OF THE WEEK (8/10-8/16) Rochester East Division
Ryan Hill, Monarchs/Monroe Community College
INF Webster Thomas High
Hill collected five hits in 12 at-bats (.417 batting average) this past week, including a double. The 5-foot-10 infielder produced four RBI, drew two walks and scored a pair of runs as well. Last Wednesday against the Orioles, Hill doubled, singled, walked, drove in two runs and crossed the plate once.
Honorable Mentions
Ryan Demitrovic, Flyin' Fish/Alfred State College 5-of-11 (.455 batting average), 5 R/3 SB/2 RBI; Zach Harter, Flyin' Fish/Finger Lakes Community College), 7-of-13 (.539 batting average), 5 R/2 RBI/3B/BB; Owen VanNewkirk, Blue Jays/Misericordia College 4-of-10 (.400 batting average), 4 RBI/3 R/2 BB/HBP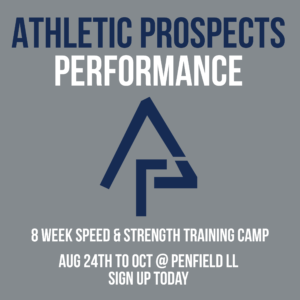 PITCHER OF THE WEEK (8/10-8/16) Rochester East Division
Tyler Smith, Blue Jays/Monroe Community College
RHP Penfield High
Smith struck out 10 batters over 6 2/3 innings of one-run ball in a 3-1 win over Diamond Pro Orange last Monday. The 5-foot-10 right-hander limited the damage to four hits and three walks. Smith retired nine of the first 10 batters he faced and struck out the side in the sixth. He tossed first-pitch strikes to 18 of 28 hitters as well.
Honorable Mentions
A.J. Gartland, Snow Cats/Alfred State College 1 G/complete game shutout/3 H/1 BB/6 K/15 consecutive scoreless innings/30 consecutive innings without an earned run allowed; John Gassler, Monarchs/New York University 2 G/6 IP/4 BB/3 H/1 R/11 K; Rojo Prarie, Snow Cats/College of William and Mary 3 G/6 IP/2 BB/2 SV/1 H/1 R/6 K
| | | | | | | |
| --- | --- | --- | --- | --- | --- | --- |
| ICBL Standings 2020 | | | | | | |
| Rochester East Division | W | L | Pct. | GB | Last 10 | Strk |
| Monarchs | 16 | 7 | .696 | 0 | 8-2 | W2 |
| Blue Jays | 14 | 9 | .609 | 2 | 5-5 | L1 |
| DP Orange | 10 | 13 | .435 | 6 | 3-7 | W1 |
| Orioles | 8 | 14 | .364 | 6.5 | 5-5 | L2 |
| | | | | | | |
| Rochester West Division | | | | | | |
| Snow Cats | 19 | 4 | .826 | 0 | 9-1 | W1 |
| Cardinals | 13 | 10 | .565 | 6 | 5-5 | W2 |
| Flyin' Fish | 9 | 13 | .409 | 9.5 | 4-6 | W1 |
| DP Green | 1 | 20 | .048 | 16 | 0-10 | L18 |
ICBL Postseason Schedule
August 17
Orioles vs. Monarchs
Diamond Pro Orange vs. Blue Jays
August 18
Diamond Pro Green vs. Flyin' Fish
TBD vs. Cardinals
August 19
TBD
August 20
TBD