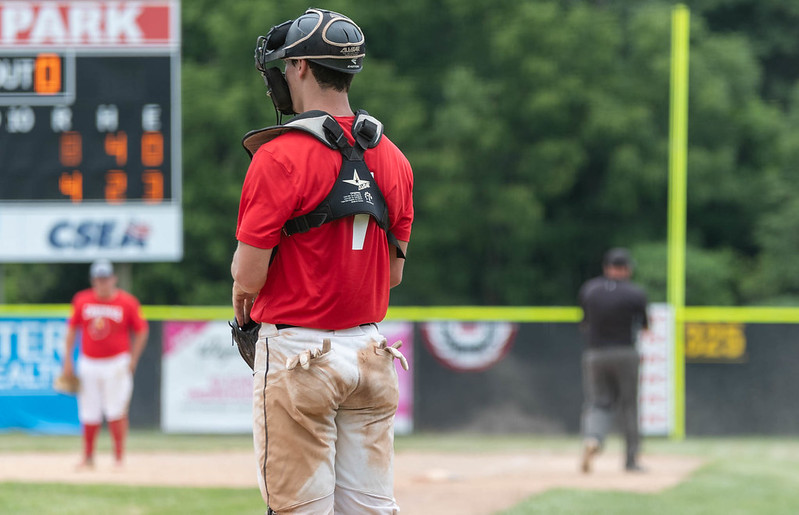 DP ORANGE (10-13) 10
FLYIN' FISH (8-13) 3
Will Brauer reached base in all four plate appearances for Diamond Pro Orange. He led off the game with a triple, scored two runs and batted in a pair himself. Brauer closed the contest on the mound with four strikeouts in two innings of one-hit ball.
Starter Nick Ianniello fanned eight in five innings of three-run ball. He had two hits and an RBI in his three at-bats as well.
Carter Clark doubled and scored the go-ahead run in the fourth inning off the bat of Braden Consaul. Consaul scored two runs himself. Nick Provenzale produced an RBI double. Keeghan Cummings, Tanner Degrazia, and Max Stuver scored a run apiece.
For the Flyin' Fish, Jesus Baez struck out four in three innings of relief. Ryan Demitrovic (Alfred State), Zach Harter (FLCC) and Nate Sanderson (Hilbert) all scored runs. Trevor Robinson (TCCC) and Sam Werth (Alfred State) and  earned RBI.
FLYIN' FISH (9-13) 8
ORIOLES (8-13) 2
Ryan Demitrovic scored three runs and brought a man home for the Flyin' Fish, who ended the season with their ninth win. The 5-foot-10 right-hander fanned four hitters in six innings of two-run ball.
Zach Harter (FLCC) and Austin Miller both tripled, earned an RBI each, and combined to score three runs. Jesus Baez and Jarod Signorelli tallied a run apiece to round out the scoring.
For the Orioles, Tyler Henshaw (Brockport High School) compiled six strikeouts batters over four innings of work. Reliever Patrick Sherron (MCC) finished the final three innings with five strikeouts, one hit, and one run. Sean Flannery (MCC) and Jack Scanlon (Washington Jefferson) crossed the plate once apiece.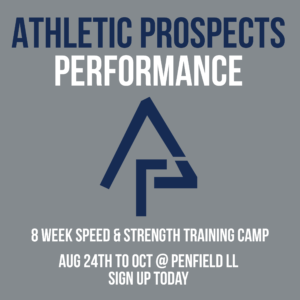 ORIOLES (8-14) 2
CARDINALS (12-10) 8
Cardinals starter Jagger Nucci (St. Bonaventure) held the Orioles to four hits and one run in five innings while striking out five batters and walking two. His relief, Andrew Treviso (Alfred State), allowed one hit and one run, walked a man and struck out a pair across two innings.
Cardinals catcher Jackson DeJohn (St. Bonaventure) tripled, registered an RBI and scored a run. Tim McClare (FLCC) and Will Porter (RIT) scored two runs each. Joshua Ferris (FLCC), Nicholas Nealon (NCCC) and Daniel Tirabassi (U of R) all crossed the plate once apiece.
For the Orioles, starter Maxx Countryman (FLCC) fanned eight batters in his five innings on the mound. He walked one and allowed six hits.
CARDINALS (13-10) 2
BLUE JAYS (14-9) 0 (6 INNINGS)
Cardinals pitchers Jackson DeJohn (St. Bonaventure), Chad Gartland and Jake Wamser (TCCC) combined for eight strikeouts in a shortened, six-inning game. Gartland pitched the final 1 2/3 innings and earned the save, allowing one hit and fanning four batters. DeJohn started, striking out two and allowing one hit across two innings. Wamser struck out two and walked two across 2 1/3 innings. Matt Kerchemski (ECC) and Will Porter (RIT) scored a run apiece.
For the Blue Jays, starter Hayden Smith (Northeastern) struck out five Cardinals over four innings of two-run ball. Trent Wasserman (NCCC) fanned one man, walked one, and allowed one hit in the final two innings. Patrick Bigham (Fredonia) and Jason Story (Utica) collected a hit apiece.
| | | | | | | |
| --- | --- | --- | --- | --- | --- | --- |
| ICBL Standings 2020 | | | | | | |
| Rochester East Division | W | L | Pct. | GB | Last 10 | Strk |
| Monarchs | 16 | 7 | .696 | 0 | 8-2 | W2 |
| Blue Jays | 14 | 9 | .609 | 2 | 5-5 | L1 |
| DP Orange | 10 | 13 | .435 | 6 | 3-7 | W1 |
| Orioles | 8 | 14 | .364 | 6.5 | 5-5 | L2 |
| | | | | | | |
| Rochester West Division | | | | | | |
| Snow Cats | 19 | 4 | .826 | 0 | 9-1 | W1 |
| Cardinals | 13 | 10 | .565 | 6 | 5-5 | W2 |
| Flyin' Fish | 9 | 13 | .409 | 9.5 | 4-6 | W1 |
| DP Green | 1 | 20 | .048 | 16 | 0-10 | L18 |
ICBL Postseason Schedule
August 17
Orioles vs. Monarchs
Diamond Pro Orange vs. Blue Jays
August 18
Diamond Pro Green vs. Flyin' Fish
TBD vs. Cardinals
August 19
TBD
August 20
TBD